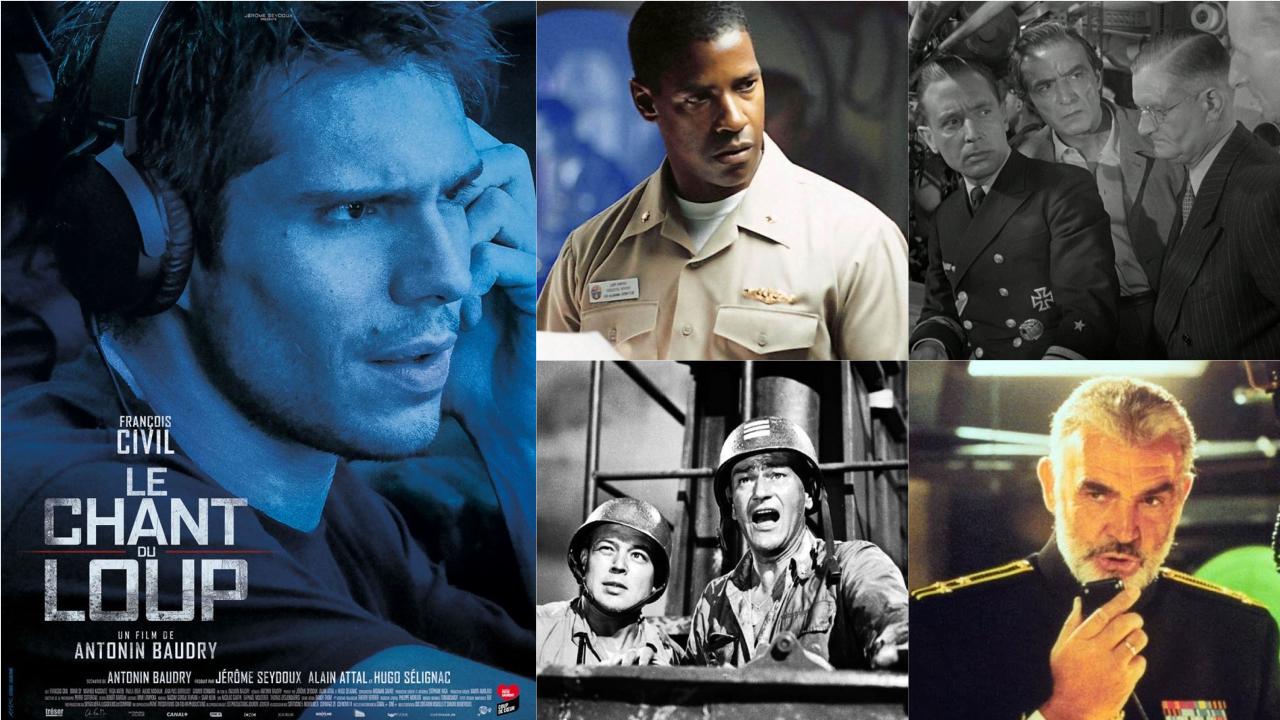 The Wolf's Song returns this evening on W9.
In early 2019, on the occasion of the release of Wolf song, First established its top 5 best submarine movies. We are sharing it today on the occasion of the replay of Antonin Baudry's film on Channel 9.
Song of the Wolf: A Great Underwater Thriller [Critique]
Top submarine movies:
The classiest – Operation in the Pacific
(George Waggner, 1951) In the 50s, American studios multiplied submarine films to crystallize political anxieties and the promotion of troops in an enclosed space. John Wayne is a submarine commander who has to deal with his love story with Patricia Neal and the fighting in the Pacific. It's unclear which of the Duke's charisma or the torpedoes sparks the most.
The most realistic – Das boot
(Wolfga NG Petersen, 1981) In 1941, the crew of a German submarine dived for a marauding. Das Boot takes the viewer into the bowels of U-96. We are as close as possible to men, their anxieties and their doubts, waiting for an enemy that we will never see. No patriotic exaltation. Just fear, chaos and madness. The passageways have never seemed so narrow.
The most French – The Cursed
(René Clément, 1947) We thought that the genre had never had its tricolor variation. Until we remember that film that propels us into a submarine full of Nazis and collaborators on our way to Argentina. Between the Cluedo settling of scores and the exotic adventure, Les Maudits shines through the sharp dialogues of Jeanson and the crazy light of Alekan. Very French then.
The coolest – USS Alabama
(Tony Scott, 1995) An idealistic officer (Denzel Washington) confronts his arched superior (Gene Hackman), in this variation on The Revolts of the Bounty untied by the Top Gun duo (Tony Scott and Jerry Bruckheimer), in great shape. The dialogues refer to classics of the genre like Torpedoes under the Atlantic. Normal: they are signed Quentin Tarantino.
Denzel Washington comments on his 5 films with Tony Scott
The most perfect – Hunting for Red October
(John McTiernan, 1990) Don't look. The absolute masterpiece of this wonderful sub-genre that is the submarine film is this: the first film adaptation of Tom Clancy, which at the time confirmed the stylistic supremacy of John McTiernan. , just released from Crystal Trap. An intellectual and relentless blockbuster, of a classicism, uh… unsinkable, yes.