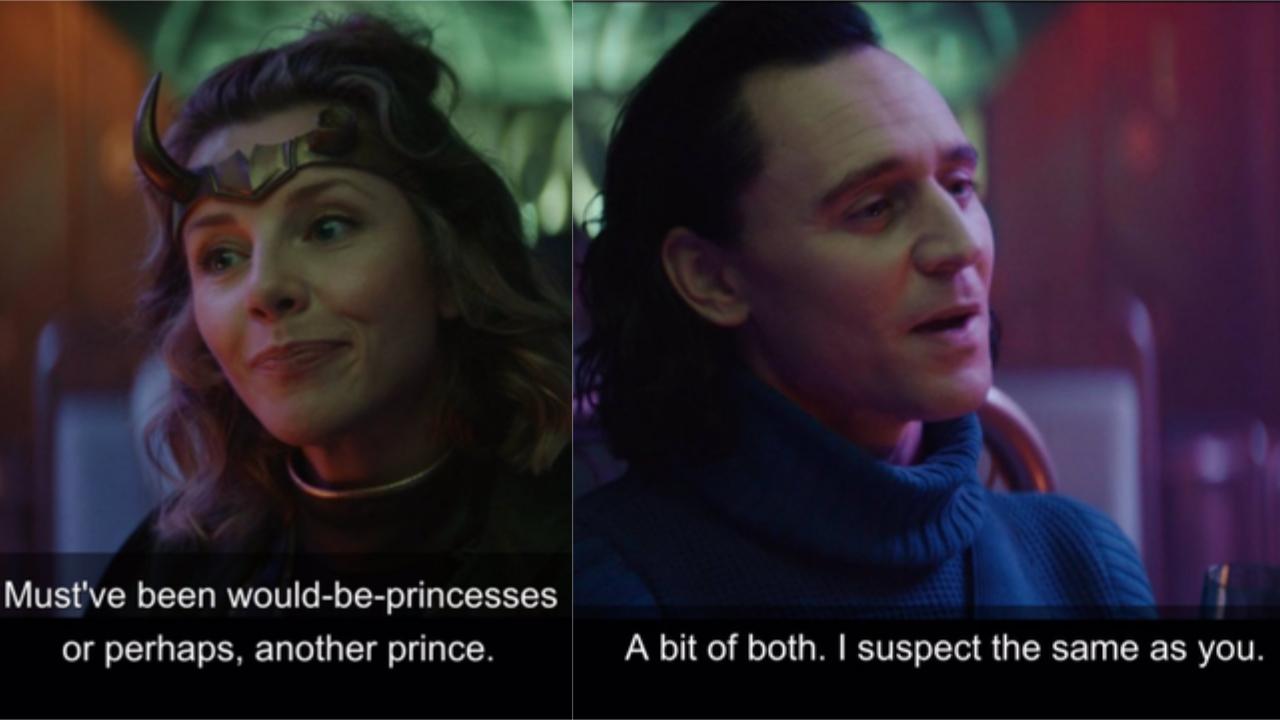 Director Kate Herron is proud "to be able to say that it's now part of the MCU canon."
Episode 3 of the series Loki, broadcast since Wednesday June 23 on Disney Plus, contains an exchange between the God of Malice embodied for ten years by Tom Hiddleston and Sylvie, played by Sophia Di Martino, where the hero of the series clearly suggests that he had female and male conquests in the past, as Prince of Asgard. Loki is therefore non-binary and bisexual, as had been teased by the creators of the series at the launch of the show.
Before his series, Marvel formalizes Loki as a "non-binary" character
Kate Herron, the director of this episode, shared three photos of the scene on Twitter commenting: "Ever since I joined the Loki series it was very important to me, it was even my goal, to let people know that Loki is bisexual. It's part of who he is and it's part of me, too. . I know it's a small step, but I'm happy to say that it's now part of the MCU canon. "
From the moment I joined @LokiOfficial it was very important to me, and my goal, to acknowledge Loki was bisexual. It is a part of who he is and who I am too. I know this is a small step but I'm happy, and heart is so full, to say that this is now Canon in #mcu #Loki 💗💜💙 pic.twitter.com/lz3KJbewx8

– Kate Herron (@iamkateherron) June 23, 2021
Loki: The Best Marvel Series So Far (Review)
This is indeed a small step forward for more representation within the saga, which has very few LGBTQIA + characters: there is a cameo from one of the directors ofAvengers 3 and 4 in the last film, which is about her mate, and Taika Waititi brought up in the press the female loves of Valkyrie, played by Tessa Thompson, but this was never clearly shown in Thor ragnarok. In the comics, Loki is well presented as non-binary, notably by his father Odin, who says, about his children Thor, Hérla and him, in a 2014 edition: "My son and my daughter, and my child who is both ". In the movies, however, this had never been mentioned before. This sequence is therefore a first in the Marvel Cinematic Universe, now extended to TV series. In theaters, it's Phastos, played by Brian Tyree Henry, who is set to play the franchise's first openly gay superhero in The Eternals, by Chloé Zhao, expected on screens in November.
With Avengers Endgame, Marvel introduces its first openly gay character