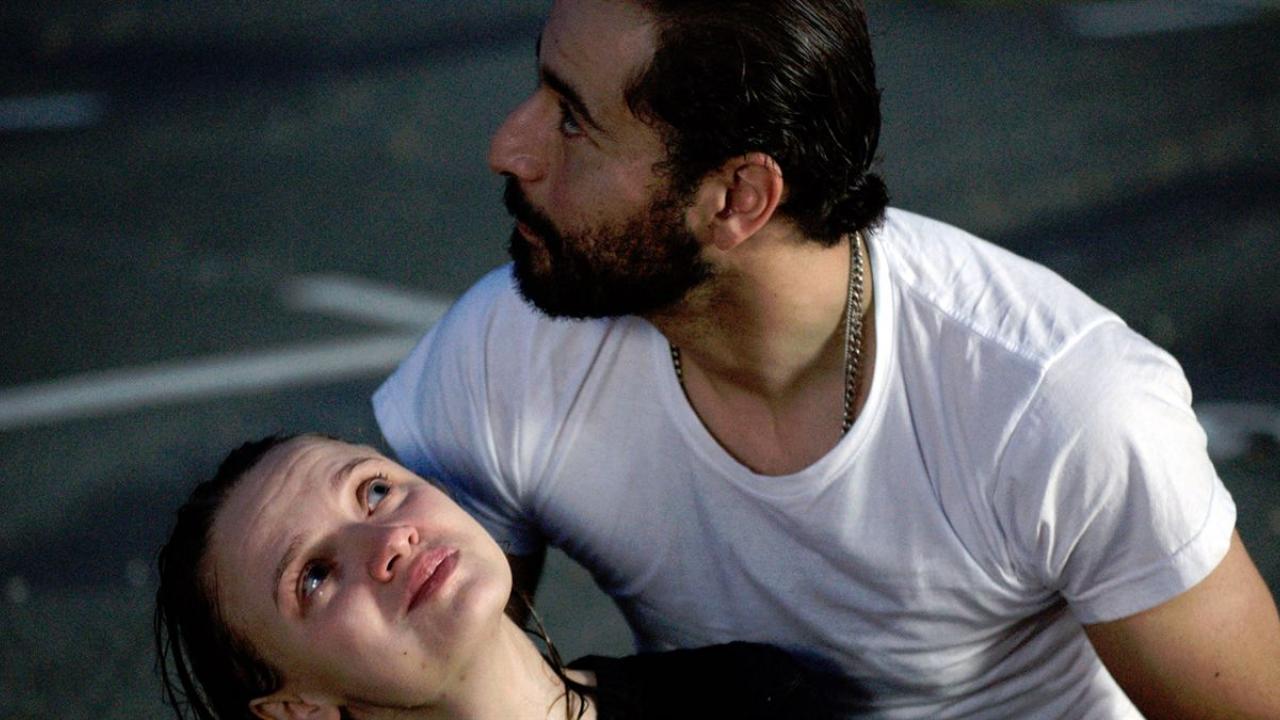 Sara Forestier goes behind the camera and signs a pretty love story.
France 3 will offer two unseen French films tonight: In love with my wife, by Daniel Auteuil, then M, the first film directed by Sara Forestier. that First advise you.
In love with my wife: The disappointment, despite the casting Daniel Auteuil-Gérard Depardieu-Sandrine Kiberlain [critique]
Since Dodge and Name of people, we know Sara Forestier that she is determined and unique. Cheeky too. It took some – some nerve – to tell this improbable love story between a shamefully illiterate suburban guy (Redouanne Harjane, very charismatic) and a shameful stutterer (Forestier, perfect), taking refuge in silence. From the opening scene, featuring a talk group around stuttering, we understand that the goal of the neo-director is not to aim at realistic melodrama but at urban fable, with a very slight distancing allowing all deviations. The humor, the rage and the emotion that run through the film are thus more expressionism than naturalism, a feeling reinforced by the disjointed editing and by the storytelling music used.
Kechiche's pupil
In M, boys are intentionally gassed to get girls' attention and play their lives behind the wheel of custom racing cars. Sara Forestier plays with clichés on the suburbs and shows devilish romantic types who flirt with death to prove to themselves that they exist. The pupil of Abdellatif Kechiche prefers to effective but banal social commentary the jaw-dropping poetry that challenges. We prefer this freedom to displease.
Sara Forestier's strong feminist message: "I was not an object woman enough, in fact"