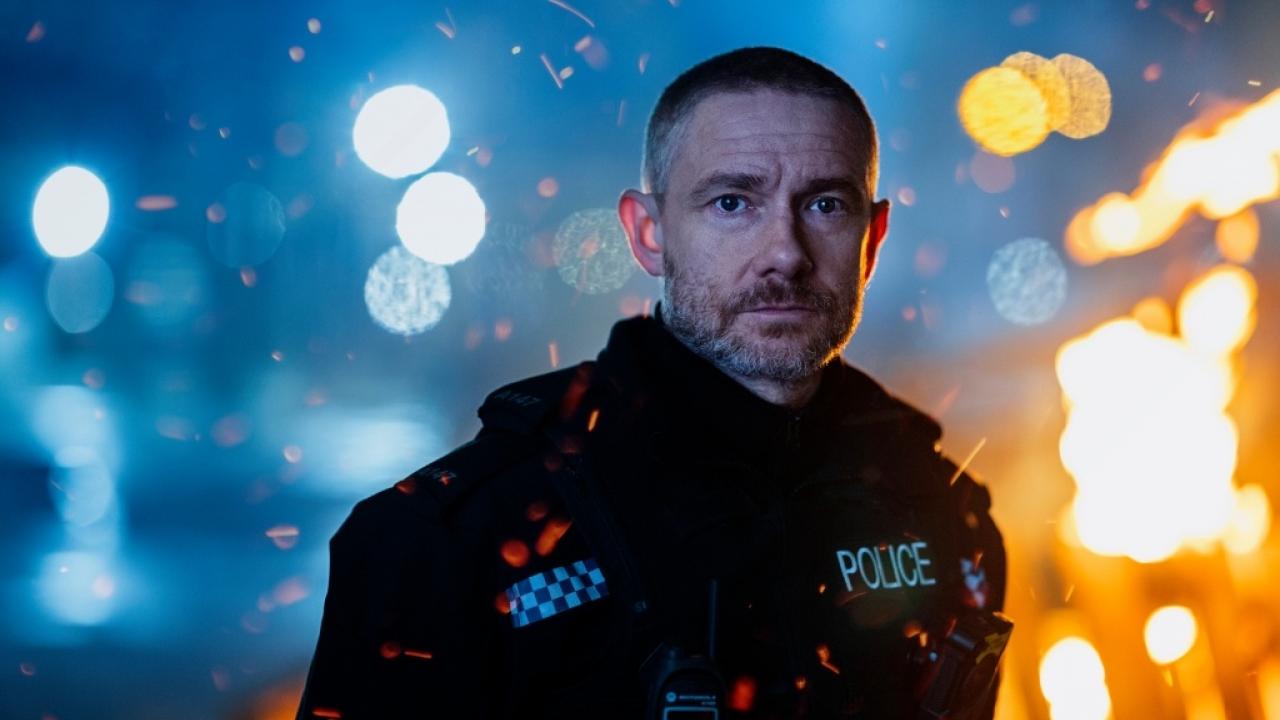 This new British detective series, written by a veteran of the house, is strikingly dark and realistic.
He is a bit like the counterpart of Olivier Marchal across the Channel: Tony Schumacher is an ex-cop who rolled around for years in the streets of Liverpool, before breaking down and giving up his badge. And when you see the series he wrote, inspired by his years on patrol, alone, answering emergency calls all night long, you understand why.
The Responder, unveiled in a French preview at Séries Mania, is a dark, gloomy series, which assumes a form of permanent resignation, but which plunges us with a striking realism into the truth of the profession. Tony Schumacher has used a lot of his own experiences to tell his old life as a field cop and the result is a thrilling nocturnal thriller, dotted with unlikely characters (from disturbing criminals to clumsy neighbors through daily cameos straight out of Trainspotting) and boosted by a well-felt form of dark humour.
The galleys of patrolman Chris Carson, plagued as much by delinquency as by his own demons, are imprinted with a form of wear and tear that borders on despair, even complete renunciation. Around a skilfully woven central plot, Martin Freeman gives him a powerful humanity, rare in detective series. the old Hobbit is unrecognizable, rough, gruff, soul-damaged, with a sharp Mersey accent, navigating the night with stunning ease. The kind of performance reminiscent of the brilliant incarnation of Mare of Easttown by Kate Winslet.
The Responder will be broadcast in France soon on Canal +.