With a refreshing sincerity and an astonishing perspective on the series, the Bureau des Légendes and his acting profession in general, the interpreter of Malotru delivered himself without filter to the conquered public of the festival.
"When I'm tired of being a director, I become an actor again. And when I'm tired of acting, I come back to directing". Returning from Ukraine, where he had been for the past few days, Mathieu Kassovitz delivered himself without a filter to Series Mania 2022, during an astonishing masterclass.
Three things to remember from Nathalie Baye's masterclass at Series Mania 2022
Became a series star with The Office of Legends, the 54-year-old filmmaker admits from the outset that he hardly sees any difference today between series and cinema. With this detail: the series do not know how to end! "There is not a single series that ends as strong as it began. Even The Sopranos in fact. This end is simply an open door, in case they had the courage to return to it later… That's what I think is missing from the series. Knowing where you're going exactly. Lost or Prison Break are perfect examples. But at the same time, 20 years ago, the creators were pitching one episode at the studios, and then we saw. Today, you have to pitch 3 seasons directly! You have to prove that your series "has legs", as they say, that is to say that it has the potential to be continued if it works." Mathieu Kassovitz knows what he is talking about: he reveals in passing that he is developing his first series. His very first television creation. We don't yet know what it will be about, but, I promise, "this is the series that will fuck all the other series!"
This Canal series which very nearly cost him the Office of Legends
Waiting for, Mahieu Kassovitz remains inexorably attached to its role of Malotru. A job that almost passed him by, as he confided to the Lille public: "Four months before Le Bureau des Légendes, I was in London, for another Canal Plus series. But the guys didn't know where they were going."So faced with the investment that such a project required, the actor, not yet accustomed to the rhythm of the small screen, preferred to pass: "It's scary to get involved in something like this. You have to start over every year… if it's not good… So I dropped the thing and got angry with Canal +. So when it was a question of me doing Le Bureau des Légendes, they didn't want me…" But Eric Rochant finally had the last word. And Mathieu Kassovitz his most significant role in ages.
"Malotru, he shows no emotion and frankly, it's not complicated to play!"
Fortunately, because the series was perfect for him, as he explains with a certain mischief: Malotru is a character almost always impassive and in fact, "he must not show any emotion and frankly, it's not complicated to play", he launches to a room full of festival-goers who burst out laughing. Mathieu Kassovitz persists: "We tell you not to do anything, so it's not complicated! I learned that quite early, shooting a Lancôme ad with the great photographer Peter Lindbergh. I simply had to look at the horizon. He just said to me: 'Look at your check!' (laughs) Honestly, it's easy to play poker faces"laughs the actor, who immediately delivers a rare vision of his profession, where we go"80% of the time waiting in his dressing room watching bullshit on TV…"
Mathieu Kassovitz: "I'm going to stop the cinema because I can never do better than La Haine"
"An actor is above all a face today"
It must be said that for Mathieu Kassovitzthe Actor Studio no longer exists, "In series even more! After two seasons, the characters become the actors who embody them and not the other way around. An actor is above all a face today.And to launch to the public with a big smile: "It's all a scam!" Moreover, when he speaks of Office of Legendshe says that his role was concretely reduced after season 1. Malotru appeared less and less on screen, while he was still very present in the history of the series: "That was so much the better! Because there's nothing better for an actor than to be at home while the others are spinning talking about your character!" adds Kassovitz with humor, who seems all the same to regret the time of the Office.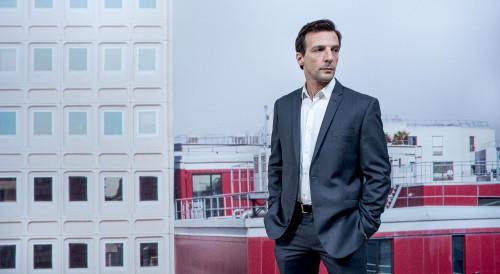 "We still had a season in the paws, at least!"
So much so that he confesses that he did not want to watch season 5, the last chapter entrusted to Jacques Audiard. "Eric Rochant did as he felt. It was her baby. But personally, I haven't seen it this season 5. I haven't heard anything good about it and I was afraid of being disappointed. Having participated, I know what he (Jacques Audiard) wanted to do, a kind of macabre dance…" Mostly, Mathieu Kassovitz didn't want it to end:We still had a season in hand. At least ! I'm convinced. We should have continued." Or at least breathe new life into the series with "a new Malotru, a new cast. To renew the Bureau des Légendes and make it last. Especially today, with what is happening in the world, there would have been things to explore…"