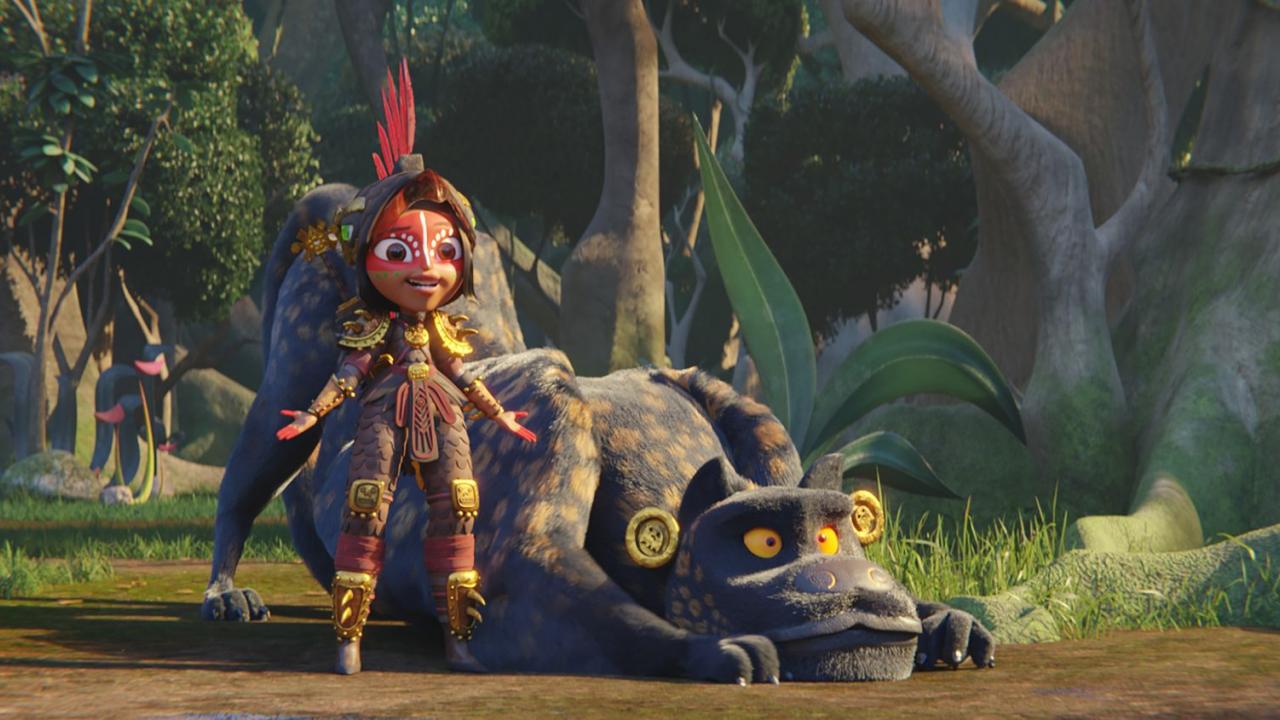 Jorge R. Gutiérrez, director of The Legend of Manolo, is at the helm of this miniseries which visually promises a lot.
While the cheering Vivo has been a hit all summer on Netflix, the platform is already announcing a promising new animation gem. Maya Warrior Princess is revealed today through a first magnificent trailer, pending a release date not yet known:
The story will take place in a mythical world ruled by four kingdoms and dominated by magic. A brave and rebellious warrior princess named Maya embarks on an exhilarating quest to fulfill an ancient prophecy. But will she be able to face the gods and save humanity?
Mini-series in 9 chapter created by Jorge R. Gutiérrez (The Legend of Manolo), Maya Warrior Princess is an epic carried by a vocal cast of choice: Zoe Saldaña, Gabriel Iglesias, Allen Maldonado, Stephanie Beatriz, Diego Luna, Gael García Bernal, Alfred Molina, Danny Trejo, or Queen Latifah. Online this fall, on Netflix.