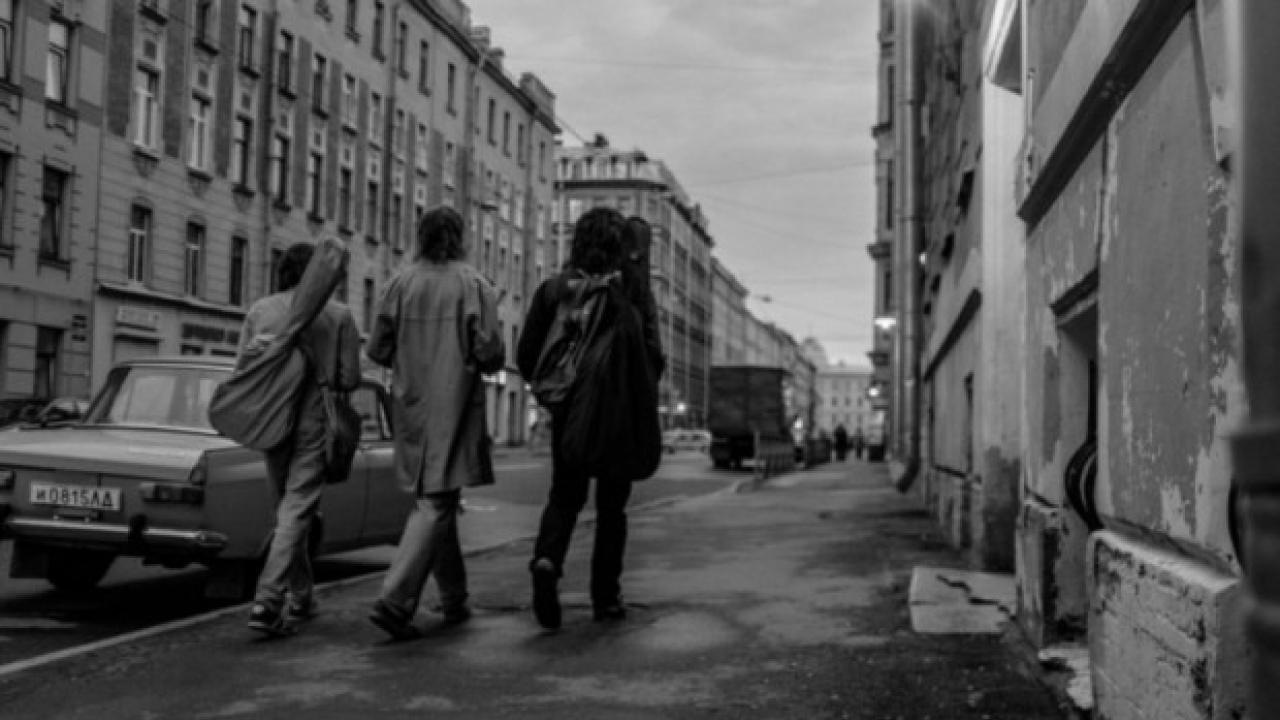 The cinematographer of the beautiful rock film Leto by Kirill Serebrennikov, in competition for the Palme d'or in 2018, explains his work to us and it's fascinating.
Update of May 30, 2022: the 75th Cannes Film Festival ended on Saturday, but Arte is still continuing its special programming this week. Tonight after the beautiful animated film Fleethe channel will offer at 10:20 p.m., for the first time in clear, Letowhich was in the running for the Palme d'Or in 2018. Its director, Kirill Serebrennikov (The Disciple, Petrov Fever) was back this year on the Croisette to present Tchaikovsky's Wife, in an edition marked by the destructive policy of the Russian government: the invasion of Ukraine by Vladimir Putin's army was at the heart of the opening ceremony on May 17th. This time, the director of Leto was able to go to the Cannes Film Festival, when he was banned from leaving Russia four years ago.
Cannes 2022: Volodymyr Zelensky attacks Putin live during the opening ceremony
Interview of May 11, 2018: Presented in the official selection for the Palme d'Or, Leto ("summer" in Russian) tells the story of the Leningrad rock scene at the speed of the 80s. It's a beautiful film (the review is here) but its director, Kirill Serebrennikov (The Disciple), was unable to make it to Cannes because he is the target of an embezzlement investigation (although some suspect that his anti-Putin political commitment had something to do with it). But its chief operator Vladislav Opelyants was there: the one who signed the very beautiful black and white photo of an airy and rock film-trip, punctuated by covers of Iggy Pop or Lou Reed – and Leningradian rock classics which was going to punctuate the Perestroika- speaks to us above all of cinema. Leto will be released on December 5 in France.
Cannes 2018: Leto, a beautiful rock biopic in the USSR of the 80s
Leto is shot in black and white. Why ?
Kirill and I disagreed on the use of black and white. All cinematographers dream of shooting in black and white. When Kirill saw all the work on the sets, all the design production so beautiful and colorful, he had regrets and he wanted to shoot the film in color… I insisted and we finally shot in black and white . In digital, but there was a delicate balance to be found: not to make a film that was too clean or too amateurish, to reproduce the atmosphere of the USSR of the period. You couldn't render that with a Kodak Super Image.
Why is black and white a chief ops dream?
My personal theory is that sometimes the color distracts you from the main thing: the characters. In the tone of the film. To shoot in black and white is to remove the superfluous. Still, Kirill included some color moments, shot on 16mm. We tried with modern cameras but the result was too good. So we used my father's old camera, a French Eclair from the 60s… And we got the result we wanted.
Was it your childhood camera?
Yes, I grew up with it. My boss was chief operator on Soviet television. He took me to his shoots.
What was the hardest scene to shoot?
That of the train, where the characters fight while singing psycho killer Talking Heads fighting… Kirill had cut the scene into a single sequence shot, with the camera moving all over the place. I had to set up lighting that could operate at 360°. Kirill loves sequence shots.
Is shooting a sequence shot an ops nightmare or is it the coolest thing in the business?
You laugh ? I love that ! It's really great to set up. No, the nightmare is when you prepare a very complex long sequence shot and during editing they cut little bits out of it, tchac, tchac.
Do you have experience in music?
I shot many, many music videos… But I only shot two concerts, for Russian rock musicians. It didn't help me much Leto. When you film a real concert, the goal is to film the band, the singer. In Leto we frame a lot of backstage and the public. It's another spatial dynamic.
You revised control by Anton Corbijn (Editor's note: black and white account of the death of Ian Curtis, leader of Joy Division, in Manchester in the 80s) before filming?
Ahah, we never talked about it… For the simple and good reason that we both knew about the existence of this film and that Leto was going to be compared to it. You see, it didn't miss.
We also think of It's hard to be a godby Andrei Guerman, a black and white tale with long takes…
Yes, we've seen it and we love it, but Leto it is quite another thing. Listen, there are seven musical notes in life and you compose your works with these seven notes, which can be answered from film to film. Art is either plagiarism or evolution.
The music of Letois that the one you listened to when you were young?
Of course, I was a fan of Zoopark and Kino, like everyone else. This is what made me fall head over heels for the project. Dive back into the music of the time… But before talking about music, the film talks above all about the characters' quest for inner freedom.
It still talks a lot about music.
Yes of course. But outside of Russia you don't understand that rock is more than sound. No future, no money to buy a beer… They dreamed of Wonderland like Alice. David Bowie represented this elsewhere, this ideal of freedom. Bowie is my personal idol. (he sings) Ashes to Ashes, lalala… The problem with Westerners is that they don't understand the extent to which we were deprived of culture. We had to draw posters of our idols by hand. We lent each other vinyl records, we listened to the same record for a whole week. The lyrics of the songs were translated into notebooks. The film shows all of this.
You also worked with Nikita Mikhalkov on the sequels to misleading sun and 12…
Yes, Mikhalkov was my first teacher: he taught me how to create a naturalistic atmosphere. A real world. But Mikhalkov and Serebrennikov are two completely, totally different people; their method and rigor are identical.
Between realism and fantasy, which do you prefer?
The beautiful image, above all.
What is your favorite shot from the movie?
When one of the heroes jumps into a screen that projects a 16 mm film where we see a beach, and he finds himself on the beach, and the film passes in color, but in pastel and soft colors. There is a lot of symbolism in the film.
Andrei Zviaguintsev is part of the Cannes jury. How do you find his work?
It really is one of the best in Russia today. I am very, very close to Mikhail Krichman, his cinematographer. I would be very happy to work for him, but I don't know if it will happen… After all, in Russia, the directors of photography are very often friends, but not the directors among themselves. (laughs)
There is also Donbass, by Sergei Loznitsa, in competition at Un certain regard. What Serebrennikov, Zviaguintsev and Loznitsa have in common is their use of the long sequence shot as a basic unit. Why this obsession in your opinion?
I think it's too lazy to do the editing at the end. (laughs) No, seriously, it's a good metaphor for the country. Russia is such a huge country that when you drive you always have the impression of seeing the same place. Russia is a long sequence shot.
Sergeï Loznitsa: "Ukraine has become a gigantic place of massacre…"