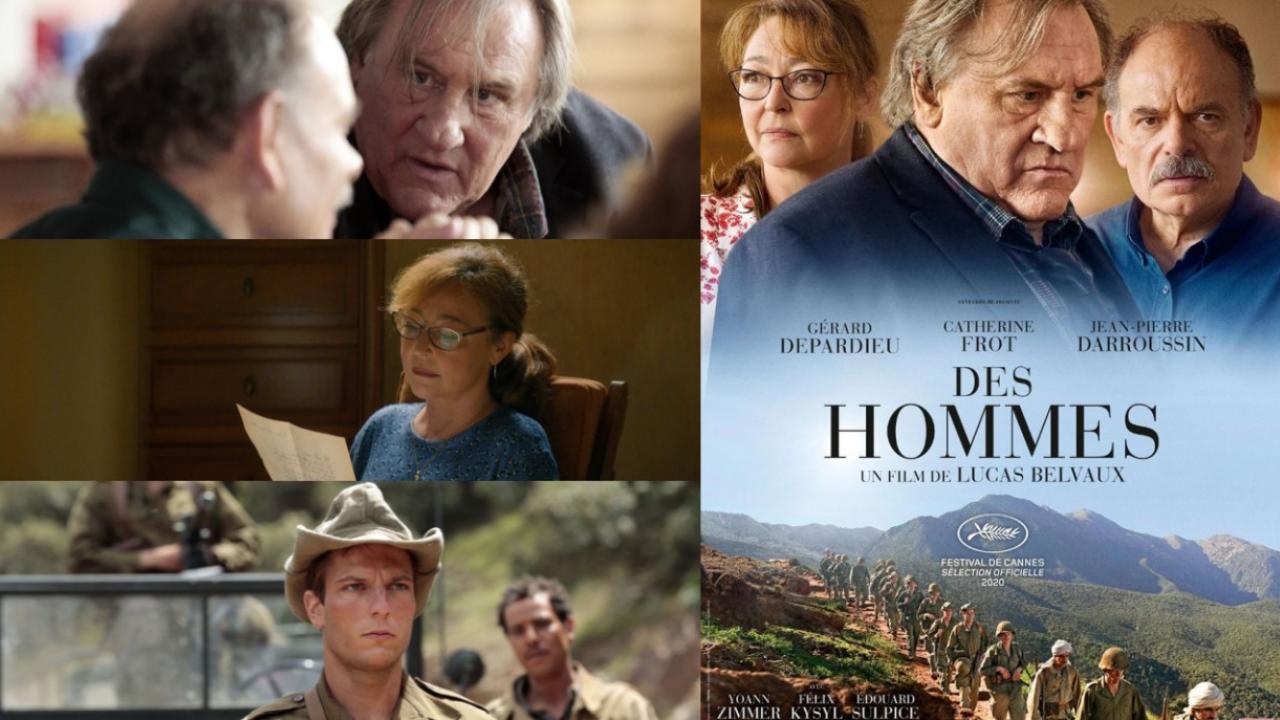 Gérard Depardieu plays a man traumatized by the war in Algeria, who has become violent. A drama to see this evening on Canal +.
Released last June shortly after the reopening of cinemas, Menby Lucas Belvauxwill be broadcast this evening in encrypted form on Canal +. First advise you, even if it is not perfect: it is necessary in particular to cling to the beginning, before the flashbacks do not make it possible to better understand the course of the anti-hero played by Gérard Depardieu. Here is our review.
It starts like a bad TV movie: a birthday meeting in a village hall is disrupted by the arrival of the local pochtron. Gérard Depardieu rails, jostles, then is expelled by four men, scene lazily edited in slow motion to better show the violence. This Bernard then terrorizes, in her home, a family of Arab origin. Flashback. We find Bernard, a young man called to Algeria at the time of the "events". Silent, wait-and-see, he witnesses, without participating in them but without denouncing them either, the reprehensible acts of some of his comrades. The horrors of war seep into this feeble mind, enamored of religion but incapable of empathy. Didn't he call his dying sister a "bitch" after she gave birth to an illegitimate child? Algeria will have finished breaking this fragile man who will rebuild himself through violence and hatred, the only way for him to survive, but at what cost. By adapting Laurent Mauvignier's novel, Lucas Belvaux signs a profound film that goes against our consensual era by focusing on the consequences of post-traumatic stress among French soldiers but also among the Harkis, the perpetually forgotten by History. . No reverse shot on the camp opposite but reflections of the type "If I had been Algerian, I would undoubtedly have been a fellaga" testify to a disoriented humanity and, beyond that, to the universal character of the existential angst and despair in times of war.