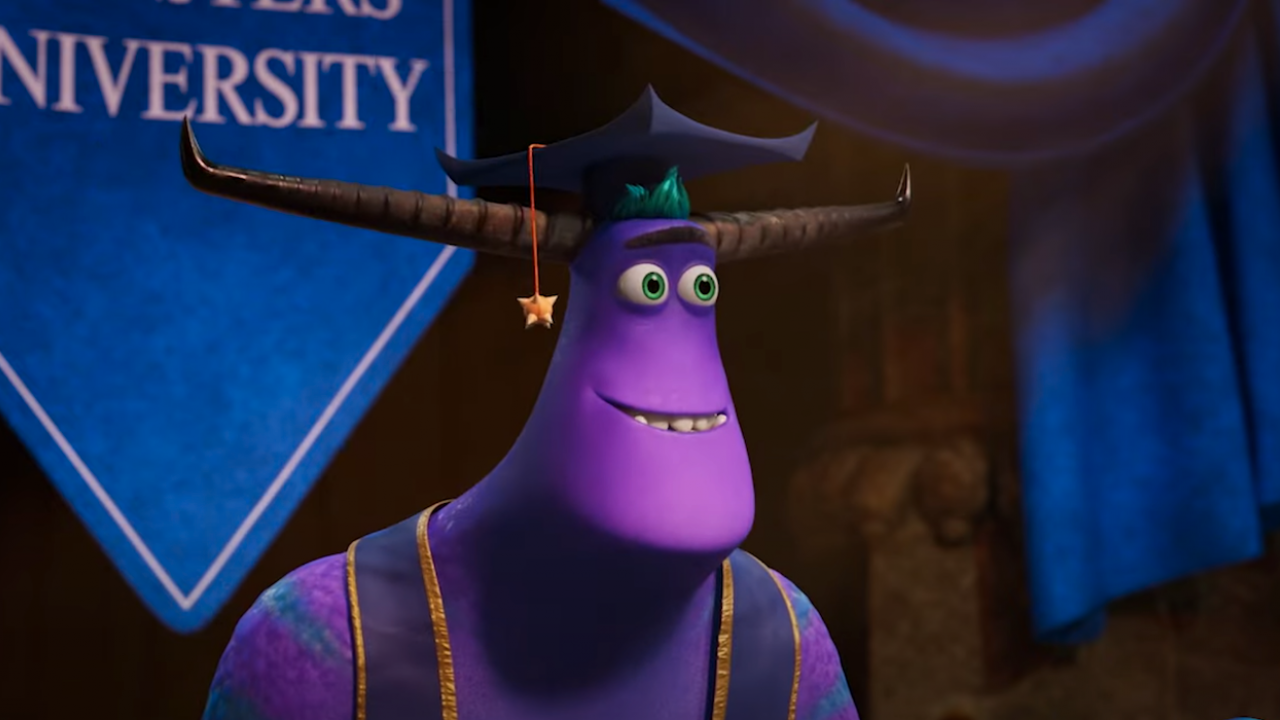 When Tylor Tuskmon received his precious diploma, under the eyes of his mother … and his father!
A week after its launch on Disney +, Monsters, Inc. at Work already offers a new scene. Pixar just uploaded a two-minute footage that was originally supposed to open Monsters at Work. This is a scene showing Tylor Tuskmon (Ben Feldman) giving a moving speech, in front of his mother, Millie Tuskmon (Aisha Taylor) and in front of his peers from the Monsters University. Like a nod to the failed sequel to 2013 (and maybe that's why the scene was deleted for that matter). The elite young terror explains why fear is so important to him. It's a moving moment, all the more poignant since we know that the events of the film Monsters, Inc. (2002) will make terror obsolete …
The scene also delivers a first glimpse of his father, Bernard Tuskmon (John Ratzenberger) and a cameo of Scaring 101 course instructor Professor Knight (Alfred Molina) crossed in Monsters University exactly.
Monsters, Inc. at Work continues every Wednesday on Disney Plus.