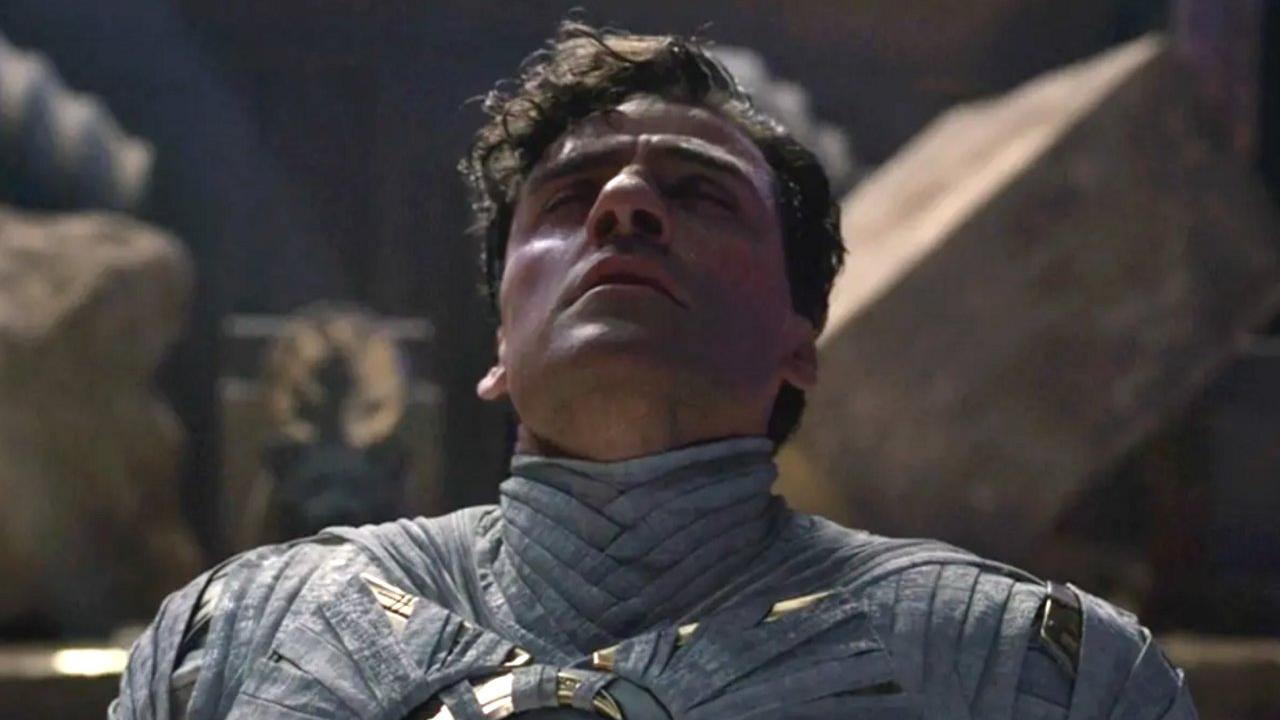 How does the adventures of the Avatar of Khonshu end?
Until the end, Moon Knight will have been a series apart in the MCU. The finale – which has been online for a few hours on Disney+ – offers a fun and crazy conclusion to the Egyptian adventures of Marc Spector / Steven Grant. So how does it end?
Bushman, this terrible villain of Marvel Comics introduced discreetly in episode 5 of Moon Knight
After returning from the realm of the dead, with his alter ego, Marc embarks on his ultimate duel against Arthur Harrow, who has just brought Ammit back to Earth. Determined to punish men, the crocodile goddess seems unstoppable. Even Khonshu, freed by Layla, who has become the Avatar of the Taouret hippo, is no match for it. In a merciless fight, Moon Knight is being slaughtered by his rival. But suddenly… blackout! And Marc suddenly wakes up on top of an unconscious and swollen Harrow. His troops are dead. The villain and Ammit are defeated. How ? Did Steven do this? No. Mark? No more… Without understanding what has just happened, the mercenary hero decides to spare his enemy, who finds himself in a psychiatric hospital… against the advice of Khonshu, who wanted to end it all!
But Khonshu has sworn to release Marc and Steven from their engagement, once the battle is over. So he complies and our partner returns to his normal life and his apartment in London. Except that the God of the Moon is not the type to let his conduct be dictated…
In the post-credits scene, we understand better what happened during the fight against Harrow. The person responsible for the carnage is Jake Lockley! Who ?
JAKE LOCKLEY SUPERMACY#moonknight pic.twitter.com/R1egYxuhMI

— z (@reblmoon) May 4, 2022
Jack Lockley is simply Marc Spector's third identity. A brutal, lawless killer who agreed to be the Avatar of Khonshu. The latter thus respected the deal made with Marc and Steven … while fooling them. This Lockley speaks Spanish and assassinates Harrow without any other form of trial, on behalf of the God of the Moon, who cannot act on Earth and needs a human incarnation to express himself concretely.
We thus guess that this Jake becomes a Moon Knight ultra-violent and without pity, when it transforms…
But where does it come from, psychically, in Marc's unconscious? If episode 5 explained to us the reasons for the existence of Steven, sweet and innocent double of his personality, created by Marc to bear the tragedy of his daily life as a beaten child, for what reasons did he create Jack ? Is another trauma hiding behind this other alter-ego? And are there still other hidden characters in Marc?
In the comics, Jake Lockley is the 3rd (and last) personality of the hero. He is a taxi driver, a rough individual that Marc uses to lead the investigation. Unbeatable on the street and the disreputable neighborhoods of New York, he finds tips for his alter ego and has a vast network of informants.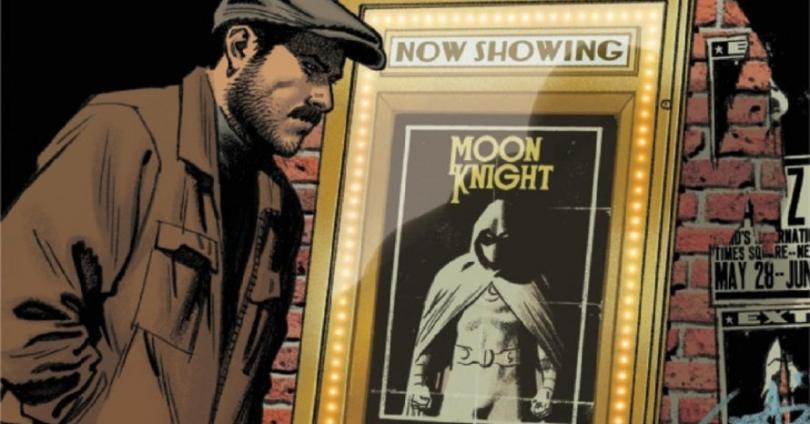 In short, the MCU series has once again taken some distance here from Marvel comics (Steven Grant was a billionaire in comics…). But whatever. The idea here is to conclude Moon Knight on a twist showing that Marc Spector still has secrets to reveal to us. But a twist without a future, since the series should not have a season 2. Not for the moment in any case.
Above all, the Marvel Cinematic Universe can clearly move forward without him! As cool as it is, delirium Moon Knight is completely apart in the MCU and gives, at the end of its 6 episodes, the feeling of having been only conceived as an independent mini-series. It does not fit into anything, in any phase, neither in the films nor in the previous series. And besides, we say that is not so bad.
Because it will become impossible for the Marvel Universe to continue to pile up myths: can we, scriptwise, superimpose an Egyptian mythology over that of Asgard, over that of the Eternals, that of the Watcher, that of Time Variance? Authority or (with Doctor Strange 2) that of the Illuminati? There is already a traffic jam of divine figures, of higher powers presiding over the destiny of humanity in the MCU. So under these conditions, leaving the hippo goddess aside, without involving her in the great story of the avengersthat doesn't seem like a bad idea…