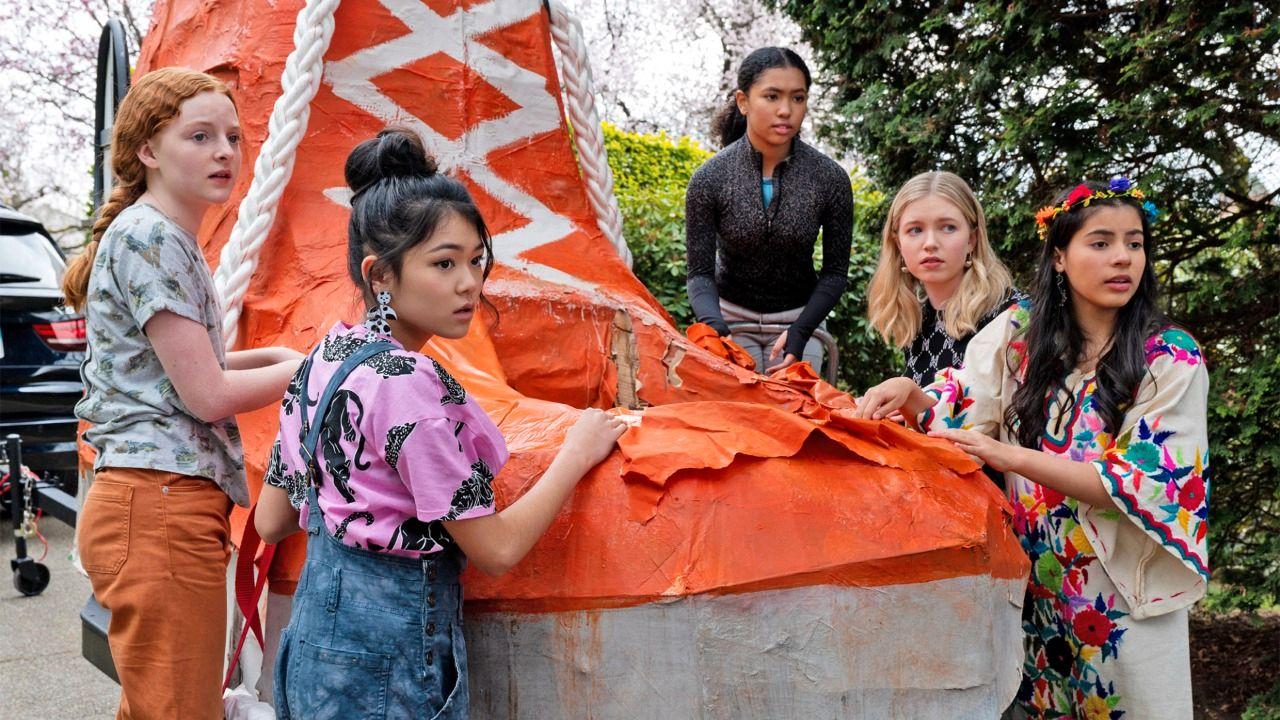 The teen series ends, six months after the release of season 2.
the Baby-Sitters Club is already closing its doors. Netflix has canceled the teen show, which will therefore not have a season 3.
Based on the classic book series by Ann M. Martin, The Baby-Sitters Club chronicles the adventures of a gang of college girls who start a childcare service in their hometown of Stoneybrook, Connecticut. Sophie Grace, Momona Tamada, Shay Rudolph and Malia Baker were the young stars of the cast.
"I wanted to be a part of the world created by Ann M. Martin since I was 7 years old, and for two amazing seasons I was able to do that.", commented in a press release Rachel Shukert, creator and showrunner.It was a dream come true. Although I am heartbroken not to return to Stoneybrook to do 20 more seasons, I am very proud of what we have done (…) and to have had the opportunity to present Kristy, Claudia, Stacey, Mary Anne, Dawn, Jessi and Mallory to a new generation of fans."
Launched on Netflix in July 2020, The Baby-Sitters Club was renewed for a second season released last October. The series has 18 episodes in all.