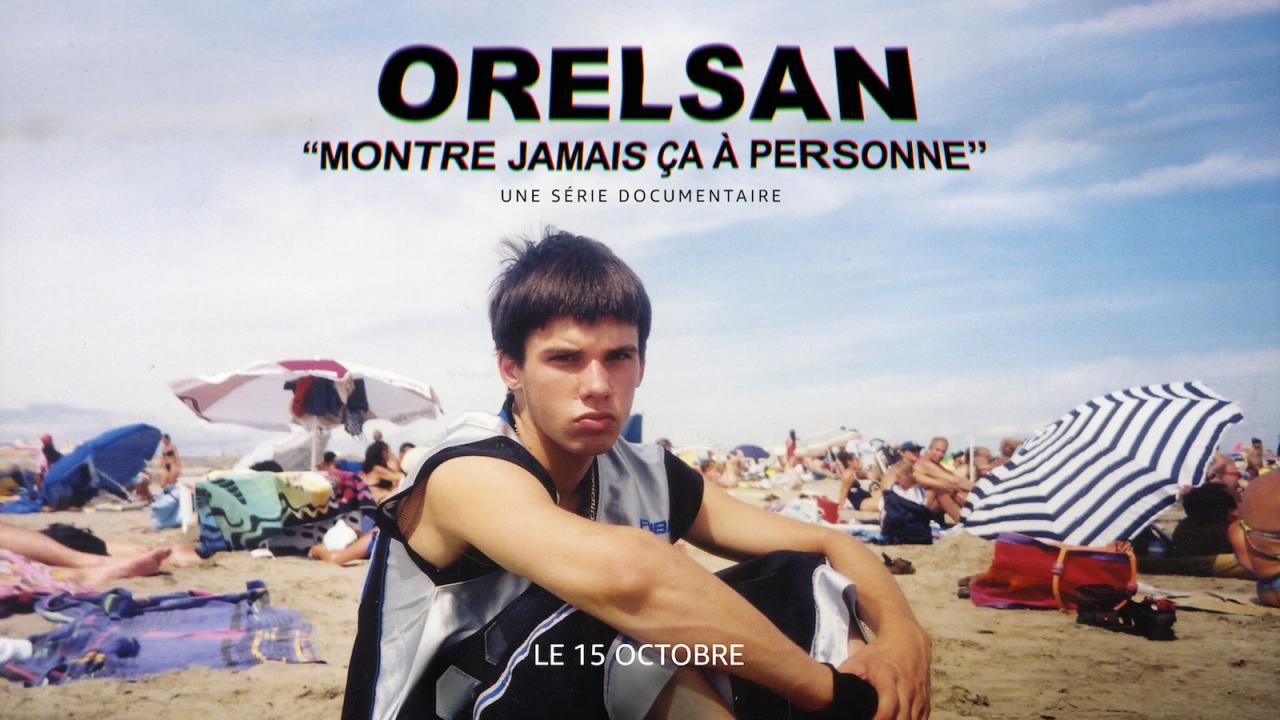 Filmed by his brother for 20 years, the rapper from Caen tells his story in a documentary in six episodes.
Released Friday on Amazon Prime Video, the documentary ORELSAN: Never show that to anyone, directed by Clément Cotentin, traces the rise of rapper Orelsan, from his beginnings at the dawn of the 2000s, to the success that we know today. Intimate dive into the adventures orelsan-esques from the rapper and his team, this documentary is a real window on the backstage of the career of one of the most popular French rappers of his time.
We discover the life of Aurélien, in his twenties, the son of a teacher and a college director living in Caen. In his first apartment in a brothel, Aurélien has no job but squatting friends. Starting from nothing, his career will make him become the one that the public knows under the name of Orelsan, winner of three Victoires de la Musique in 2018. Filmed by his little brother Clément since his beginnings, Orelsan reveals himself in front of a camera. rotten, recounting his meeting with Skread then Ablaye and Gringe, evoking his first sounds, the controversies which slowed down his success and the galleys to be recognized in an environment which only accepts Paris and Marseille as a source for French rap.
Over the course of the episodes, mixing archival videos and testimonials in front of the speakers' camera, Orelsan's fate becomes clearer. With its six episodes, this documentary is presented as a classic series, with main characters (Orel and his team), a plot (the career of Orel) and adventures. The episodes are well run and the pace is steady, you won't get bored for a moment watching the documentary. And with the personality of Orelsan and his friends, the viewing is even more pleasant: we have the impression of entering the intimacy of a bunch of friends, a little wankers or a little cassos, who want to banging everything on the rap scene and who is desperate to make it happen. In Never show that to anyone, the dead end could be to make Orelsan an idol, but on the contrary one feels close to him and his galleys without taking away his part of humanity. Finally, with these archives shot frankly and this atmosphere good friends that transpires from each episode, we have a little the impression of participating in Orelsan's life, of no longer watching it from so far away. And in an era where rap explodes in the cinema (with Supreme by Audrey Estrougo for example), ORELSAN: Never show that to anyone has its place on our screens.
As a bonus, here are the first nine minutes of the very first episode "The future belongs to those who get up when I go to bed", enough to make you want (or not) to take a more serious look at the case of Orelsan:
Never show that to anyone, directed by Clément Contentin and Christophe Offenstein and produced by Justine Planchon, Mathieu Ageron, Maxime Delauney and Romain Rousseau, available in full on Amazon Prime Video.