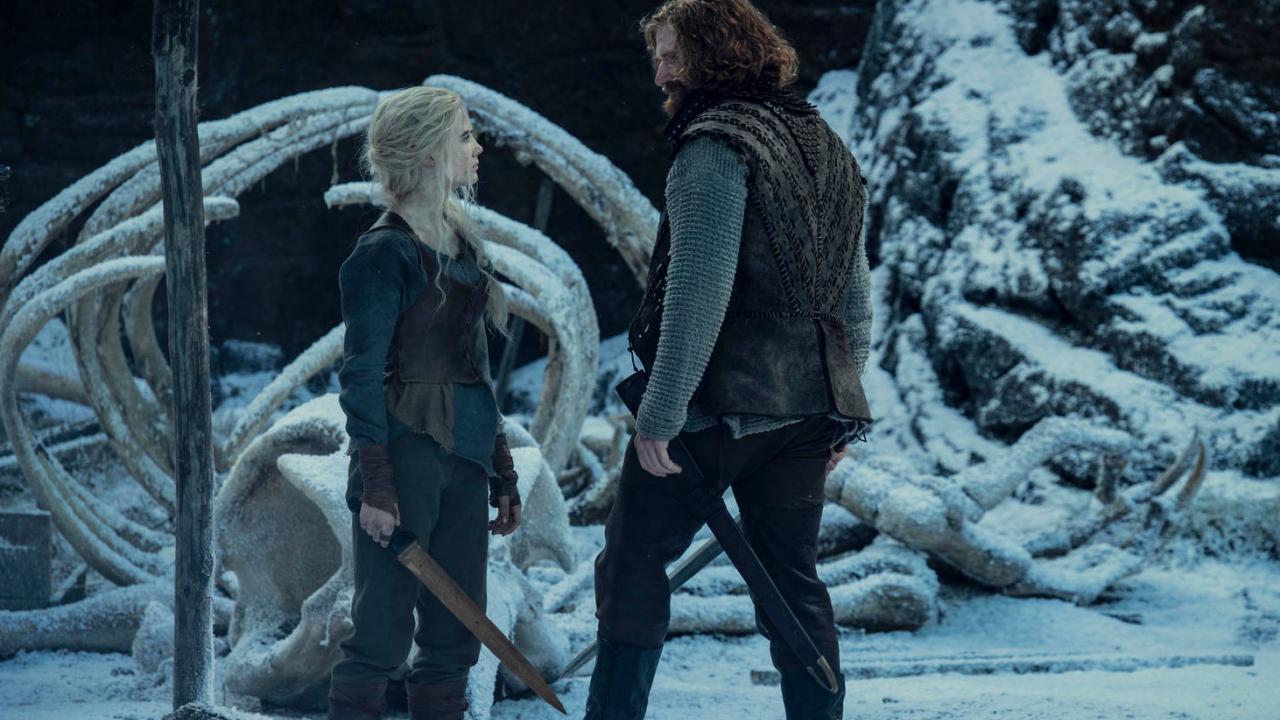 "How is a man like Geralt, who swore he didn't need anyone, going to do when suddenly presented with a young girl to take care of?"
It's the most-watched series in Netflix history, so the streamer has been doing it all in the last few days, putting on a WitcherCon, in partnership with CDPR, the video game publisher. Broadcast worldwide on YouTube and Twitch, the event notably allowed the unveiling of the dates and trailers of the upcoming sequels of the saga. The witcher. But in addition, the conference was the setting for several debates with the stars of the show (Henry Cavill, Anya Chalotra, Freya Allan among others) and designer Lauren Schmidt Hissrich.
The Netflix animated film the Witcher: the wolf's nightmare offers a first teaser
So, by the way, we were treated to some revelations about what season 2 of The witcher, which will be released on December 17 on Netflix. A new chapter that will focus on the burgeoning relationship between Geralt and Ciri:
"At the end of the first season, we discover one of the most moving scenes that I have ever shot, the one where Geralt and Ciri meet after looking for each other throughout the episodes", says Lauren Schmidt Hissrich. "You have the feeling to witness a relationship between a father figure and his daughter, that everything is going wonderfully – except that they never met! So it was great to start the second season in telling himself that everything had to be built. How will they evolve to form a family unit? How a man like Geralt, who has sworn that he does not need anyone, will he do when he is presented with everything suddenly a young girl to take care of? And how Ciri is going to react, after having run away all season 1, when she learns that this man is now going to take care of her? It was great to start the second season with uncertainty about their relationships, about their individual need to evolve. We wanted to ensure that their relationships gave the feeling of being authentic, and that their proximity was not feigned ".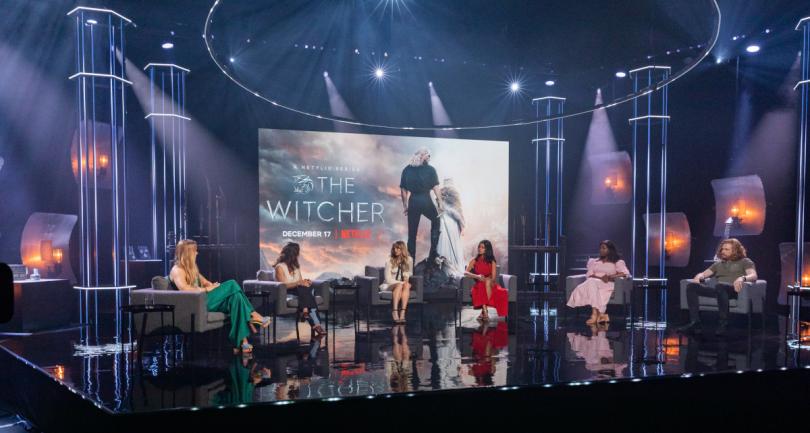 It should be noted that Ciri will have grown up, in season 2 of The witcher. The scared girl will even go into fighting mode and Freya Allan remembers that the scenes showing Ciri's training were those "qui excited me the most. Because I love to do it. I love the waterfalls. We had the best to train us, it's a pleasure to work with them and, thanks to them, we achieved real feats. So yes, Ciri is starting to train, and that's one of her main motivations! She is very determined, she really wants to become a good fighter and a witcher!"
In conclusion, Lauren Schmidt Hissrich delivered some teasers on the new places explored by the series and the new characters that will animate the second season:
"There is a lot to discover like the character of Dijkstra that we will see for the first time, or the discovery of the Redanian Kingdoms. I know a lot of fans are eager to meet Philippa, Codringher, Fenn, Rience, or even Nenneke. Of these highly anticipated characters, I have to say that I am particularly eager for viewers to meet Vesemir, who plays a pivotal role in the plot. We return to Kaer Morhen for the first time, and in a season that chronicles how Geralt becomes a father to Ciri, it was essential to meet who was in the role of father figure for Geralt. We then end up with a multigenerational story because Vesemir and Ciri also have links, and we understand that all these characters are ultimately connected and will have to learn from each other but also fight against each other.. "