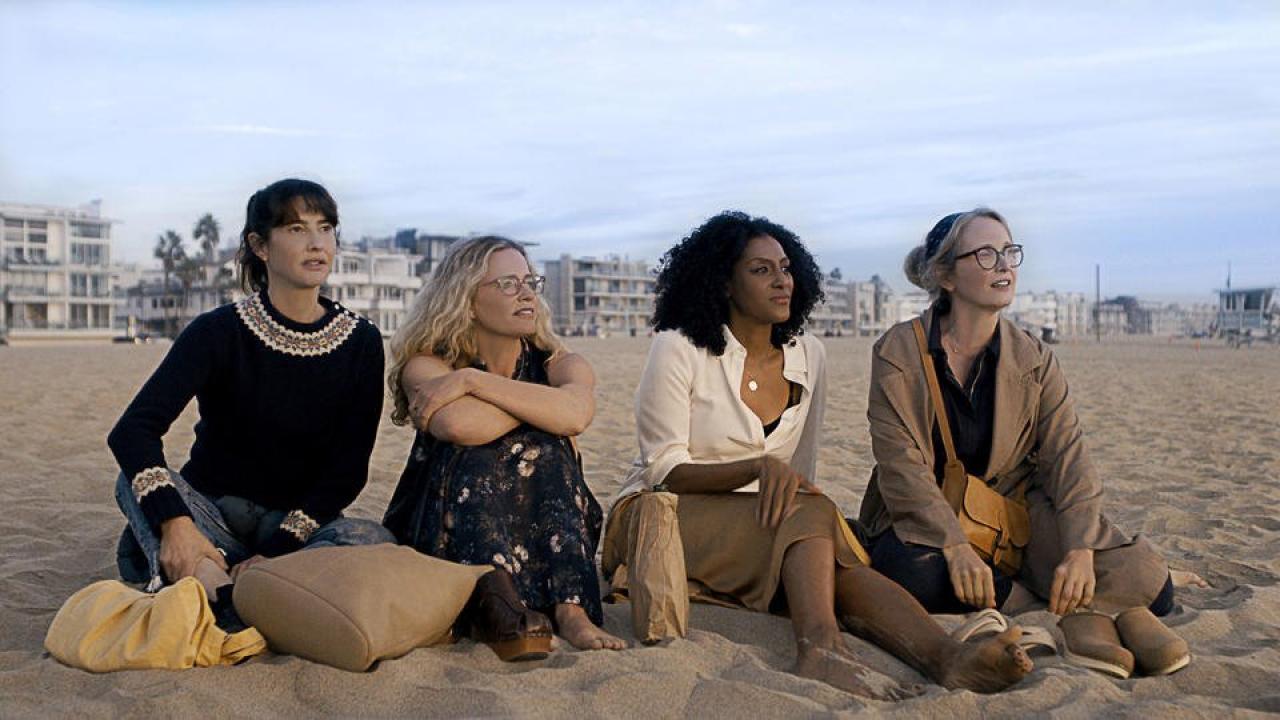 The director's first TV drama follows four Californian women in mid-life crisis. And succeeds, in spite of its imperfections, to paint an anguished time.
A few days after its preview at the Séries Mania festival, On the verge kicks off tonight with the airing of the first three episodes. The first series of Julie delpy arrives on Canal + and is full of personal elements: evoking the problems of women between forty and fifty years old, the director of Skylab narrates the daily life of four friends living in California and juggling family, love and professional life.
To show that these heroines are still full of vitality and projects, Delpy is organizing around Justine, the French chef (whom she plays herself) of an upscale restaurant, a whole colorful gallery: between Anne (the excellent Elisabeth Shue), stylist who is experiencing a relationship crisis, Ella (Alexia Landeau), a disorganized mother who lives with three children from three different fathers, and Yasmin (Sarah Jones), an American of Iranian origin who wants to get out of maternity leave 12 years old, the portraits are earthy.
The serial genre, however, seems at first ill suited to the quirky humor of Julie delpy : forgetting the rule that a pilot installs a captivating plot, On The Verge takes a long time to start. But over the course of the episodes a modern tone develops which captures a feeling of contemporary concern (the series was also shot in the midst of a pandemic). With his parents who are at existential crossroads and his teenagers concerned about the environment and the future of the planet, these dysfunctional families become the endearing faces of an era of transition and uncover beautiful vital impulses in the heart of chaos. .
On the verge, on Canal Plus, from Monday September 6.