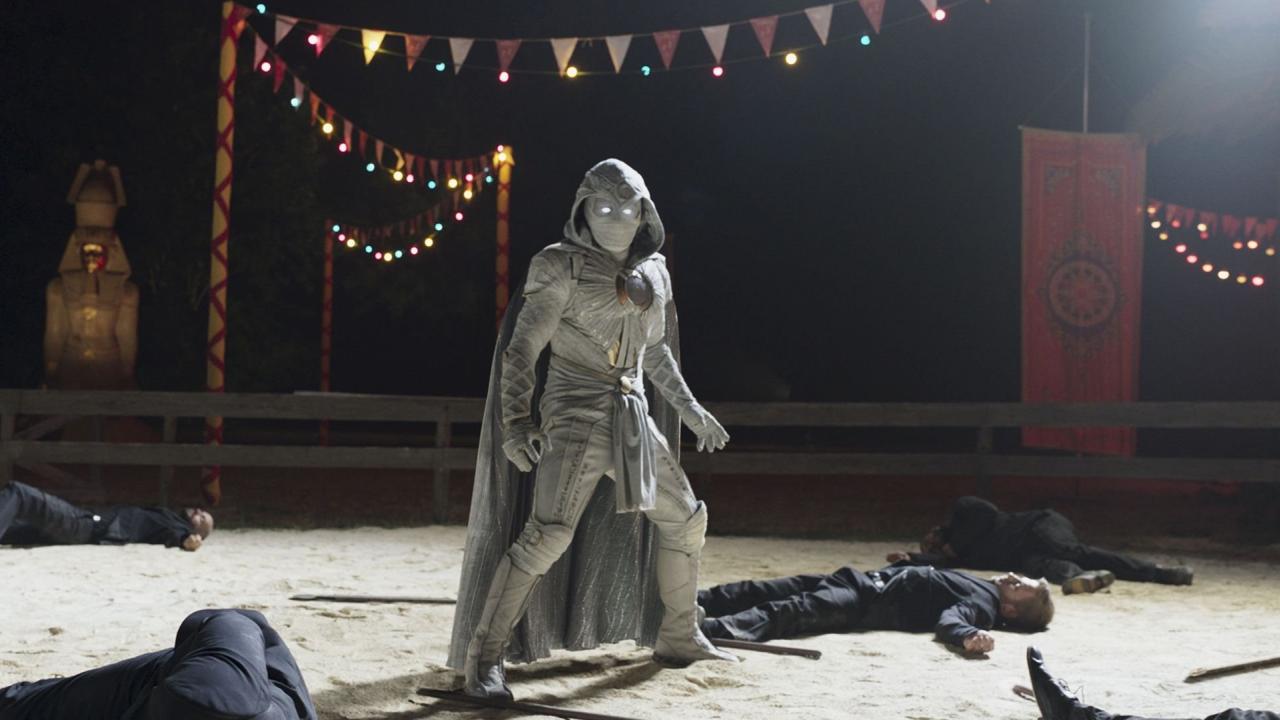 A trailer unveiled on the occasion of the Super Bowl, still without Gaspard Ulliel.
After a very mysterious first trailer, Moon Knight is revealed a little more in the new trailer posted by Disney + last night, on the occasion of the Super Bowl. A 30-second teaser video, which shows some new footage, but not much more, and still no glimpse of the late Gaspard Ulliel, who will play a posthumous role in this new MCU series…
Oscar Isaac there embodies a certain Steven, visibly struck by a dissociative identity disorder. Suffering from insomnia, he finds it increasingly difficult to distinguish dreams from reality, and even has to tie himself to his bed at night! He will soon discover that he is in fact Marc Spector alias Moon Knight, a masked superhero who beats up bandits like Batman. Facing him is an enemy in the form of a mentor, named Arthur Harrow (Ethan Hawke), which invites him to embrace the chaos that slumbers within him…
Moon Knight will launch on March 30, 2022 on Disney Plus and its finale will air on the same day as the release of Doctor Strange in the Multiverse of MadnessMay 4.