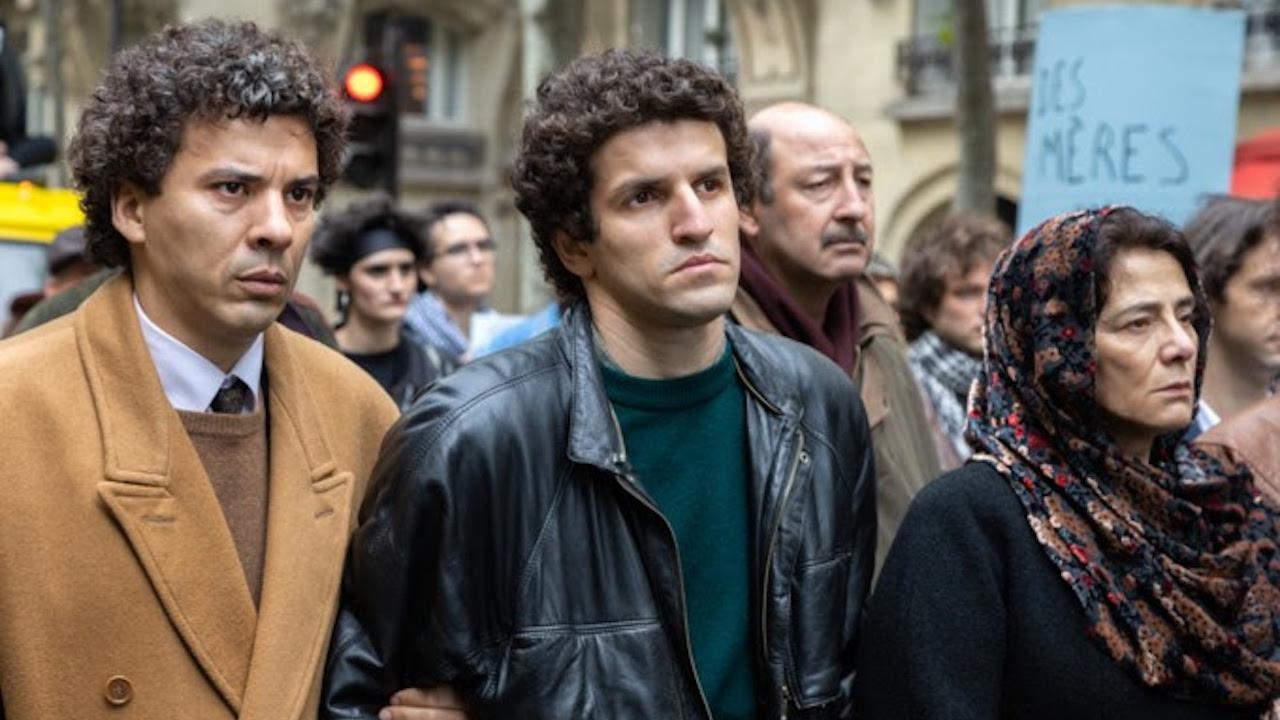 This series, available in 2022, is signed Antoine Chevrollier (Le Bureau des Légendes, Baron noir).
"Malik is dead."
On December 6, 1986, 22-year-old student Malik Oussekine was pronounced dead after being struck by French police as he was leaving a jazz concert. 35 years later, the Disney + platform wishes to rehabilitate the memory of the young man with a new series, an original French creation, entitled Oussekine. This series, in 4 x 60 'format, is signed Antoine Chevrollier (The Legends Office, Black baron), accompanied by writing by Faïza Guène, Cédric Ido and Julien Lilti. A first trailer has just been released:
Oussekine, a creation inspired by real events, delves into the heart of the 80s to understand the impact that the death of Malik Oussekine, interpreted by Sayyid El Alami had on the French society of the time, and therefore returns to the tragic events of December 5, 1986 and the dramatic consequences on the family of the student to obtain justice: his mother Aïcha (Hiam Abbass), his brothers Ben Amar (Malek Lamraoui) and Mohamed (Tewfik Jallab), surrogate father of the siblings since the death of their father Miloud (Slimane dazi); his sisters Fatna (Naidra Ayadi) and Sarah (Mouna Soualem) who will sacrifice everything for justice to be done. Other entities of this case will also be present on the screen, such as the lawyer for the Maître Georges Kiejman family, in the guise of Kad Merad, his teammate Maître Dartevelle, played by Laurent Stocker of the Comédie-Française, or the Minister of Security at the time Robert Pandraud, embodied by Olivier Gourmet. Thierry Godard, Gilles Cohen, Mathieu Demy, Matthieu Lucci, Richard Sammut, Louis Berthélémy, Vincent Colombe and Bastien Bouillon complete the cast.
A historic gathering of talents in more than one way for Chevrollier, creator and director of the series, who said in a press release: "Oussekine wishes to tell the facts and restore them without prejudice. Telling this story today, 35 years later, is also showing the timeless resonance of certain subjects such as the quest for justice, the work of mourning or the links between siblings. to the dramas of life. " Note that this series is the first film production devoted to the case.
Teased for the year 2022, the series will be broadcast on Star on Disney + in France and in all the countries where Star is present, as well as on Star + in Latin America.
Trailer for Para // èles, the first French Disney + series