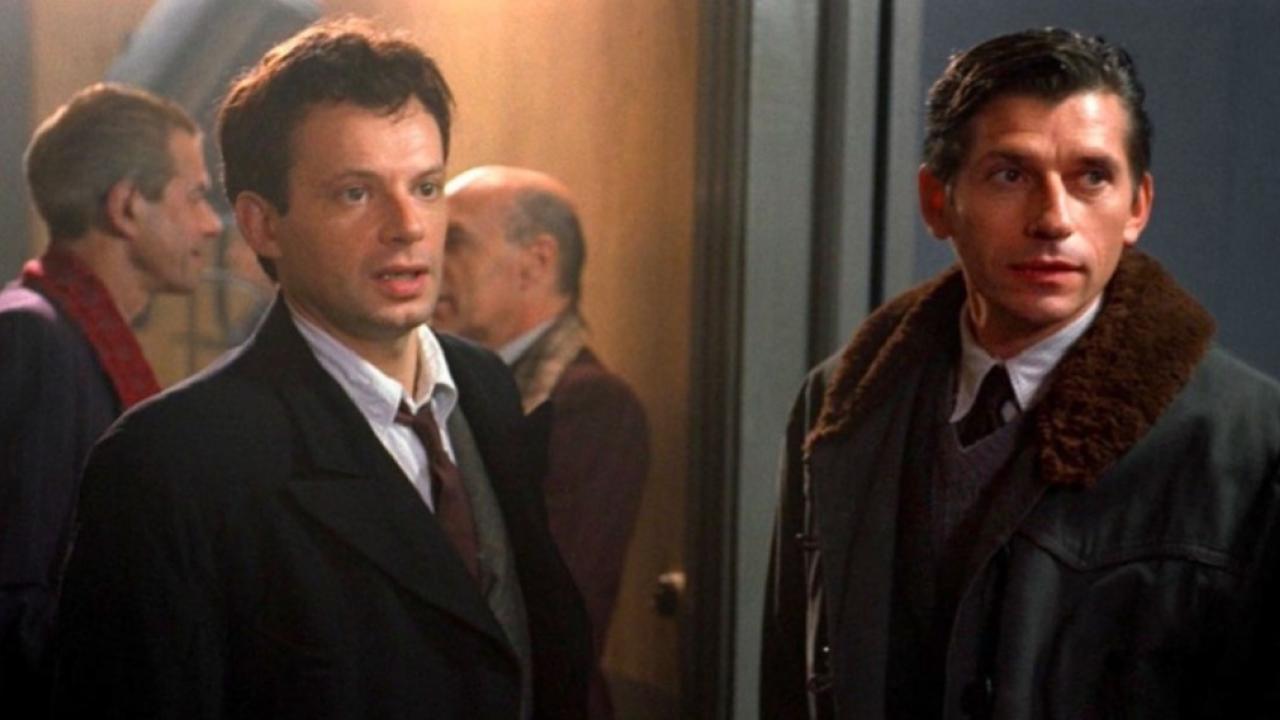 20 years ago, Bertrand Tavernier filmed Jacques Gamblin and Denis Podalydès in this very successful drama. To see again this evening on Arte.
Released in January 2002 at the cinema, Pass had been praised in First. Here is Olivier de Bruyn's review, while waiting for the replay of this classic from Bertrand tavernier, tonight, on the seventh channel. Note that the film will be followed by Hand of the Devil, by Maurice Tourneur (1943), a work which is precisely at the heart of the intrigue of Pass.
Martin Scorsese's vibrant tribute to Bertrand Tavernier
The story of Pass : 1942. Jean Devaivre, assistant director close to the Communists, accepts by calculation the job offer from La Continental, a German film production company, seeing it as a means of camouflaging his resistance activities. Jean Aurenche, screenwriter and poet, resists in his own way with his writing and his ideas, refusing any job offer from the Germans. He only gives in to help a former colleague but stays true to his ideas. A thoughtful man, he is nevertheless divided between his three mistresses. Around them directors, actors and technicians, resist or collaborate, each trying to survive. Devaivre engages further in the resistance, transmitting documents to the allies.
Criticism of First : Pass is above all a formidable romantic fiction, a nervous melody, which can completely enchant the spectators who have never heard of the loustics in question. Despite his austere subject, Tavernier never seems to have had so much fun filming an intrigue.
A plot that has become, thanks to its script, incredibly rich in tragicomic upheavals.
Suddenly, we follow with permanent joy the double life of Devaivre (obsessed with cinoche and feverish patriot), the erotic obsessions of Aurenche (who, when he is not writing, sleeps with all the girls within sight) and the preparation of some flagship films of the troubled years. Jacques Gamblin and Denis Podalydès, actors with whom Tavernier had never toured, take the opportunity to both deliver an outstanding performance. Who says better?
Trailer :
Bertrand Tavernier: "I have the impression of making a first film every time"