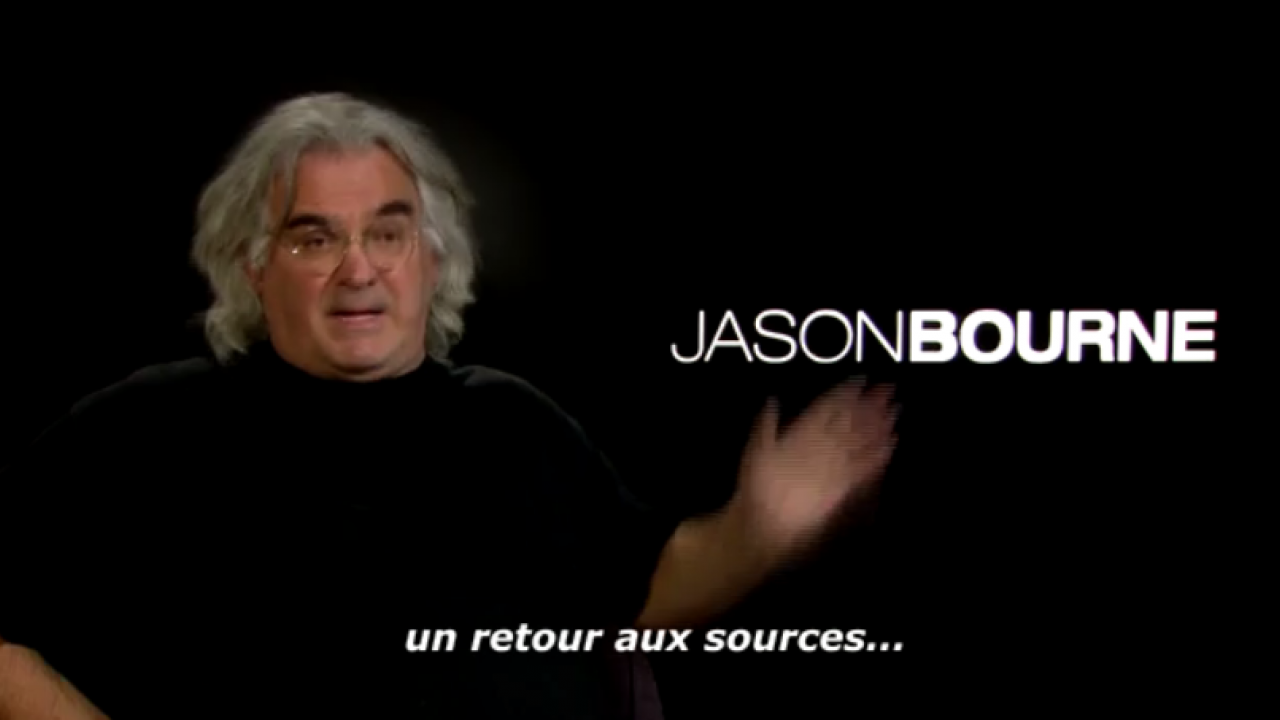 The director returns with pleasure to the "huge and fun" blockbusters worn by Matt Damon.
On the occasion of the rebroadcast of Jason bourne, Sunday evening on France 2, Première invites you to watch a video interview with the director of The death and The Bourne Ultimatum, who returned to the helm of the last blockbuster worn by Matt Damon, in 2016.
Jason Bourne's Honest Trailer: "Matt Damon Has Liam Neeson's Talents In Taken But Dory's Brain"
Interview with Gaël Golhen
Editing by Nicolas Bellet
Almost fifteen years after the first part, Jason bourne was back in the movies four years ago. Now featuring four films and a spin-off with Jeremy renner, the saga is growing, and for one of its creators, Paul greengrass, which staged episodes 2 and 3, as well as the last one, she represents "perfectly the world of the 2000s". Obviously delighted to find Matt damon to continue the adventure, he explains having "watche binge" the original trilogy before shooting this new episode and being struck by "the relevance of its content, which, beyond the fun and entertaining side, with all its chases and action scenes, perfectly illustrates the political issues of its time". "For me, it's the best of pop culture", considers the director.
The Jason Bourne saga scrutinized
Trailer of Jason bourne :