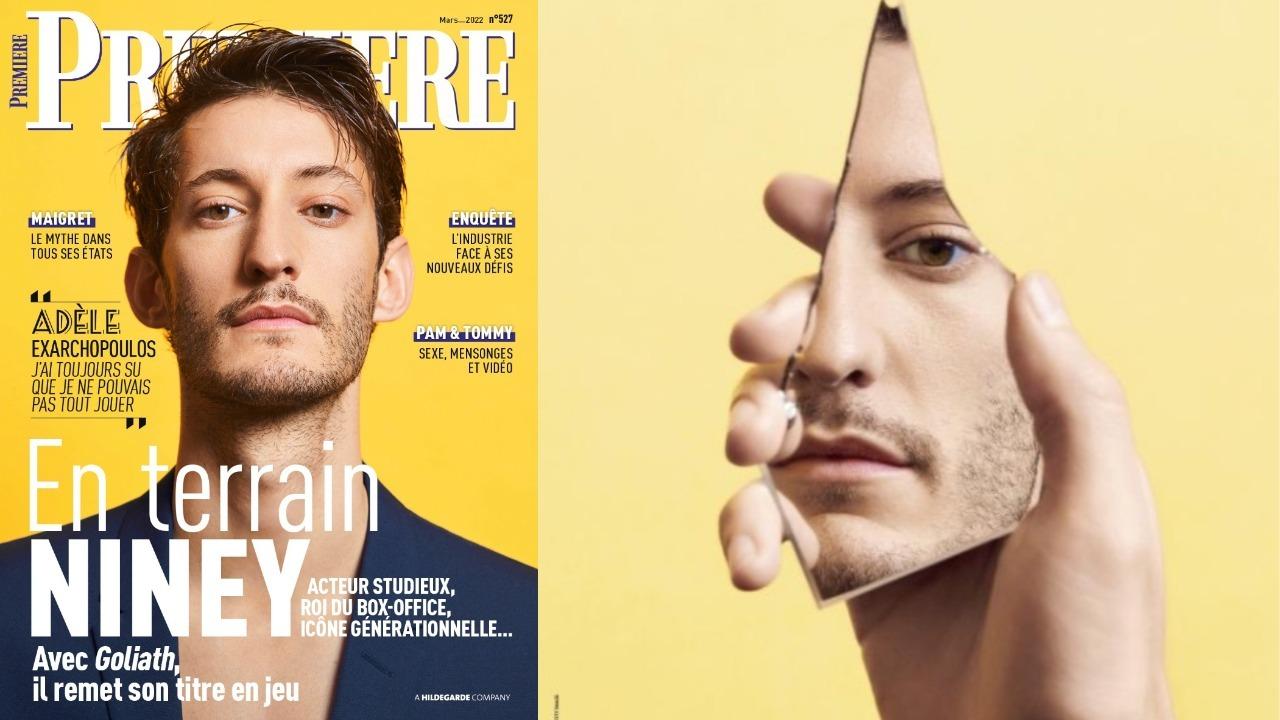 The actor of Goliath, by Frédéric Tellier, tells us about his love of cinema, whether he works on his roles thoroughly or whether he relies on improvisation.
In Goliath, Frédéric Tellier recounts the fight of a lawyer against the pollution of a giant in the chemical industry and orchestrates his duel with a fierce lobbyist. This fascinating investigative film offers above all Pierre Niney a role of XXL bastard where he confirms that he is one of the best actors of his generation.
On the cover of the new issue of First (n°527, March 2022), the actor talks to us in detail about his work as an actor. Here is an excerpt from this captivating interview to be found in bookstores or on our online kiosk.
Contents of Première n°527: Pierre Niney, Pam & Tommy, Michael Bay, Maigret, Adèle Exarchopoulos…
Première: When I see your films, I have the feeling that this concern for perfectionism is always a central element of your work. I am wrong ?
Pierre Niney: I will take that as a compliment in the sense that I like to see this profession as a craft, with an essential technical know-how. I know that I do not subscribe to the more widespread tradition in France of a cinema with a camera that steals intentions and fictions in the colors of the documentary. But if Maïwenn offers me a film where I don't have to know anything about the script and land on the set without having worked on anything beforehand to let myself be carried away by the scenes, I sign with both hands! Because I like above all to throw myself body and soul into the world of a director. But if you don't ask me anything in particular, I spontaneously come back to a type of work that I was able to experience at the Comédie-Française where for five years I grew up and learned to discover the actor that I was. Knowing the script by heart, arriving with proposals to make to the director… But, I repeat, I adapt. When I do The flame with Jonathan Cohen, there is 90% improvisation and I love that. Conversely, in Frantzeach plan of François Ozon is precise…
However, there is one constant with you. The pleasure of collaborating several times with the same filmmakers. Frédéric Tellier, Yann Gozlan, Hugo Gélin, Nicolas Bedos…
Is it a personal quest to rediscover the spirit of a theater troupe? That a director expresses his desire to find me for another role is the most beautiful compliment that one can make to me on my work. Cinema is a lot of money, little time. So this kind of phone call is priceless. I have the team spirit in me… but not necessarily with friends. What I like there again is the change. Sometimes roles take you into another dynamic. Black Boxwhere I met Yann [Gozlan], was a very solitary and very paranoid shoot. I came out exhausted and desperate for the slightest proposal for a comedy where we could pass the buck.
Have you ever written to a director to let him know you want to work with him?
Once. To Mathieu Amalric, because I had heard that he was about to adapt The Red and the Black that I love. But the project never happened, so it's better that I don't show up anymore: it seems to bring bad luck! (Laughs.)
The trailer of Goliathcurrently in theaters: