The director will reunite with Jena Malone and Ray Fisher, and also hire Charlie Hunnam, Djimon Hounsou, Doona Bae, Sofia Boutella…
New collaboration after Army of the Dead Between Zack Snyder and Netflix, Rebel Moon is shaping up to be the platform's new SF event. Presented last July as a film heir to Star Wars and films by Akira Kurosawa, the feature film was described by its director as the alliance of "my love of science fiction and a giant adventure. My hope is that this also becomes a massive franchise and a universe that we could build on, expand. I've spent the last two or three years crafting this universe "Every corner has to be painted. I've been sketching, constantly drawing, and really cultivating this fertile ground to fully realize this world…"
Still not very detailed at the time, even if we already knew part of the production team, in particular Snyder, Shay Hatten (Army of the Dead) and kurt Johnstad (300) to the scenario, Rebel Moon is revealed today a little more since its casting is now known.
Honored to welcome this incredible cast to Rebel Moon. Charlie Hunnam, Djimon Hounsou, Doona Bae, and Ray Fisher join previously announced Sofia Boutella. Jena Malone, Staz Nair, E. Duffy, Charlotte Maggi, & Sky Yang round out the cast. More to come. Let's go! #RebelMoon @Netflix pic.twitter.com/a9Zpmt2BzW

—Zack Snyder (@ZackSnyder) February 9, 2022
Zack Snyder's Next Netflix Movie Will Be Star Wars-Inspired Space SF
Announced in a tweet from the director, the cast will therefore be composed of Ray Fisher (which he had already directed in Justice League, and to whom he offered more space in his director's cut compared to Whedon's version) and Jena Malone (one of his heroines Sucker Punch), as well as Charlie Hunnam (Sons of Anarchy), Djimon Hounsou (Guardians of the Galaxy), Doona Bae (Sense8), Sofia Boutella (Kingsman: Secret Service), Staz Nair, E. Duffy, Charlotte Maggi and Sky Yang.
High-flying distribution for a film that is already presented in three first concept arts with a very dark atmosphere: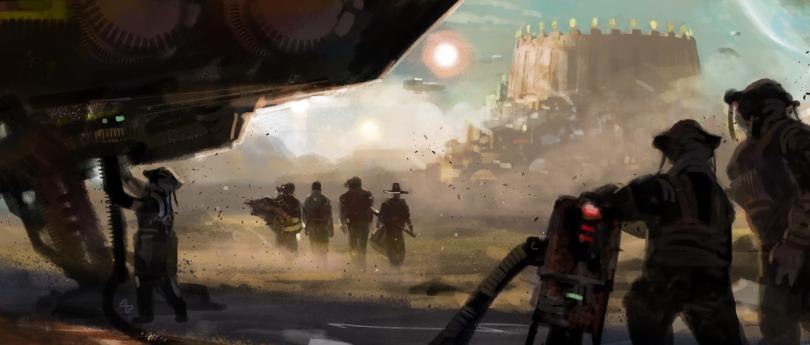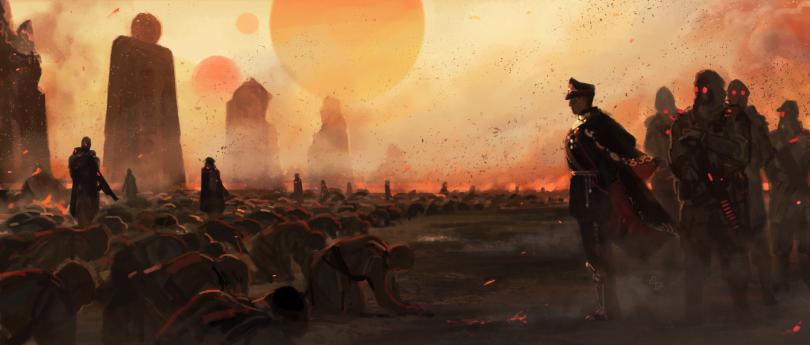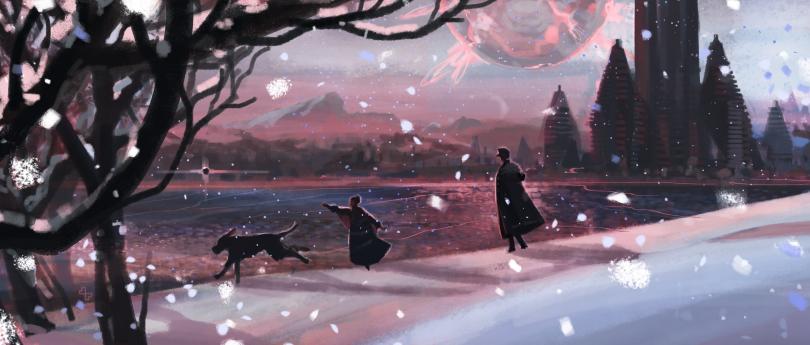 More announcements are forthcoming regarding the feature, whose story will begin by introducing us to "a peaceful colony on the edge of the galaxy, threatened by the armies of a tyrannical ruler named Balisarius. Desperate survivors send a young woman with a mysterious past to seek out warriors on nearby planets to help them defend themselves!"