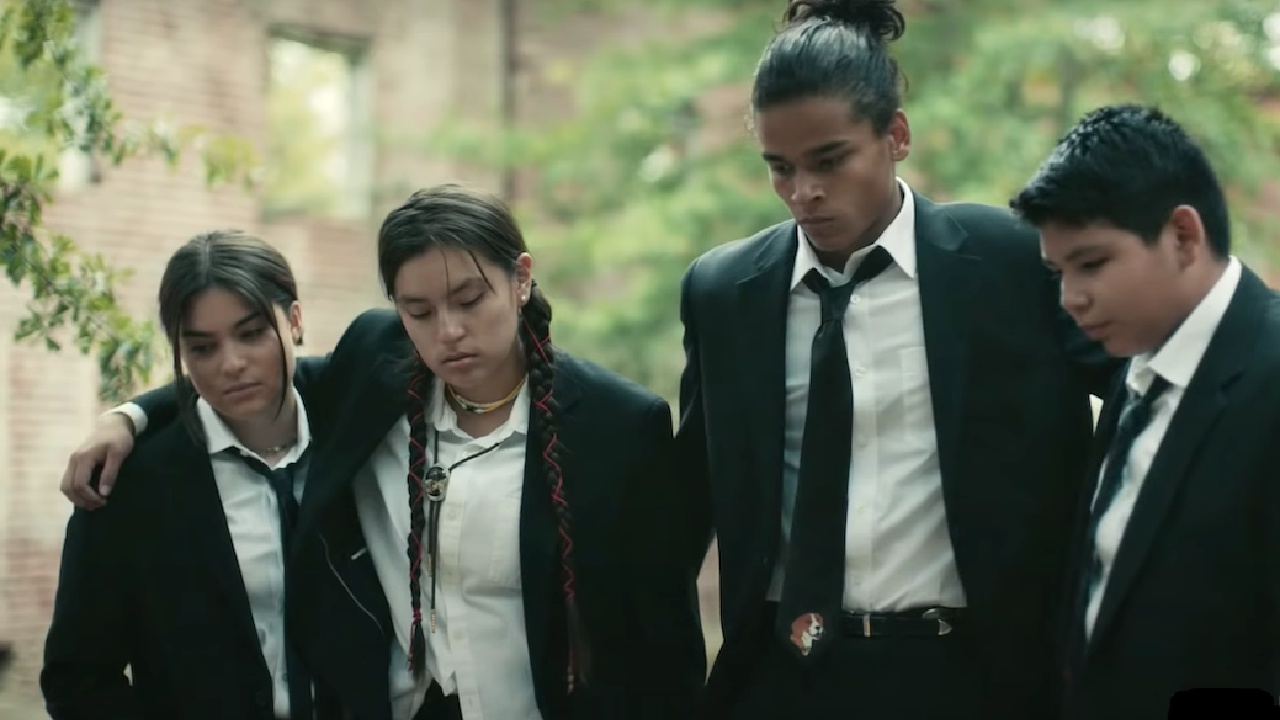 An astonishing social comedy, with an indescribable tone, which follows the gloomy days of idle teens on an Indian reservation.
This is one of the very good surprises of the series year. After bluffing the American public this summer on FX, Reservation Dogs lands today on Disney Plus. Eight 30-minute episodes, which attempt to capture the strangely pathetic daily life of a bunch of kids, who grew up and only knew their Indian reservation, deep in Oklahoma. At the maneuver, we find the excellent Taika Waititi (What we do in the Shadows), who co-created this indescribable comedy-drama with Sterlin Harjo, descendant of the Seminole tribe and born in this little corner of Oklahoma.
There is obviously in Reservation Dogs a part of introspection which resonates very particularly on the other side of the Atlantic. A relevant self-criticism of the way in which Amerindians are treated today, the place that has left them in modern America, both culturally and materially. Like this couple of "old whites" who cross the border of the reserve and wonderfully wonder about the claims of the natives.
Of course, the subject does not directly concern the Europeans that we are. But it is nonetheless fascinating. Through the ramblings of these idle teens, Reservation Dogs imposes itself as an intelligent study of dispossession. Clever even. Because it does not tackle head-on subjects that annoy, preferring to touch on everyday problems, through discreet social comedy, which skilfully captures the discomfort of this Amerindian youth. Bear, Willie Jack, Cheese and Elora Danan afternoons (yes, as in Willow, the best running gag of the year!) to wander aimlessly in this dead end reserve are the basis of an absurd and touching tragicomedy. Because all this transpires a form of deep sincerity, magnificently embodied by his quartet of young and rather bluffing unknown Amerindian actors. With all the charm of its quirkiness, and an explosive gallery of premises, Reservation Dogs is a social farce of formidable ferocity. You'll want to spend some time in this small Sioux town in Oklahoma.