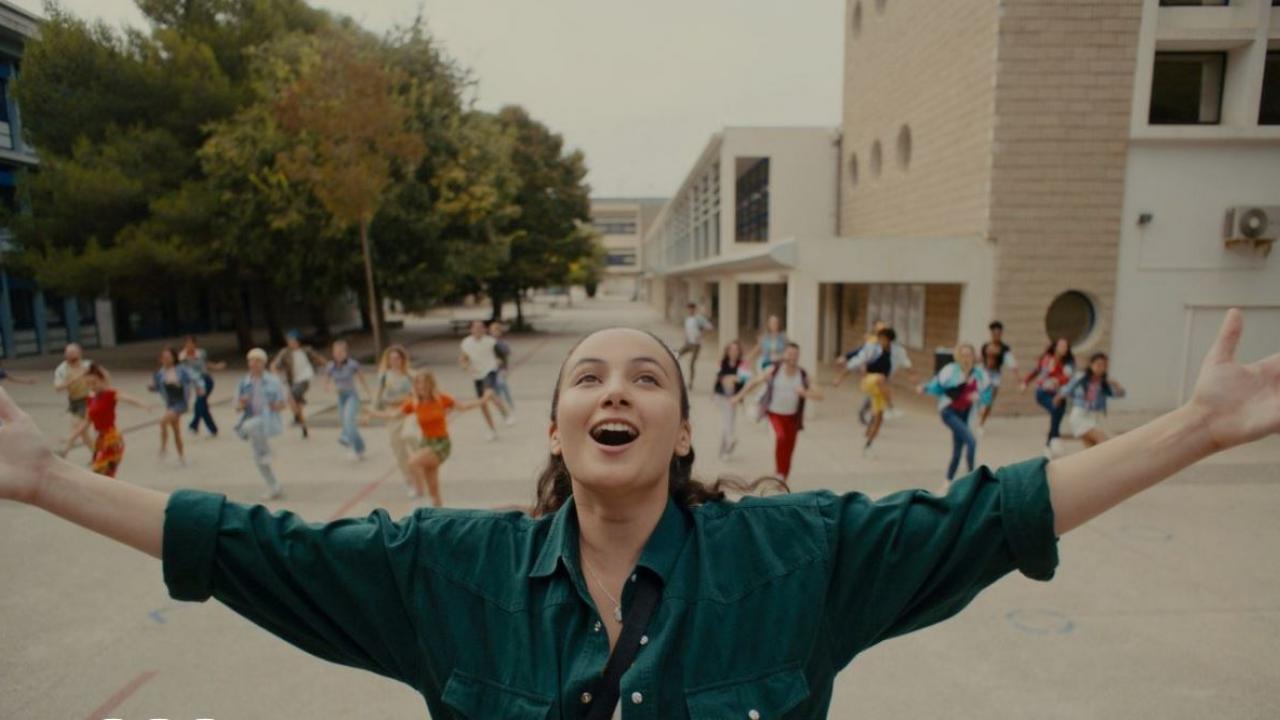 Overwhelmingly original, this adolescent comedy moves the lines of fiction like never before in the heart of the city.
My City will sing! Success rocked the Series Mania festival last night. Presented in the French competition, the new creation Slash is an astonishing teen series, which dusts off the genre, passing it through the mill of musical comedy. The result is disconcerting, both solar and disturbing.
In this LaLaLand R'n'B, no angel-faced Ryan Gosling. The heroines are called Hanane, Maissa and Ambre, three inseparable girls who grew up in the middle of the towers of a lost city on a small island in the south of France. While they dream of leaving this neighborhood with no future, their last summer together, before entering adulthood, will be strewn with pitfalls.
Galleys that they will therefore sing and dance, episode after episode, over a clever and rhythmic staging, particularly luminous, and nicely choreographed. Success, it's a bit like the kind of series Jacques Demy would make if he had been born half a century later. A hallucinated musical fiction, but also full of innocence and inventiveness. A sometimes destabilizing, clumsy and candid tale, which from time to time causes a certain discomfort, inherent in the genre. But all this with obvious sincerity, and such a catchy flow, that we easily get caught up in the fate of these three kids in the grip of their disillusions.
Because under its enchanted patina, Success also hides a raw suburban story, recounts this vital need to get out of it, and puts on the screen a new generation that is poorly represented in French fiction.
Reusss will be broadcast later this year on France TV's Slash platform.