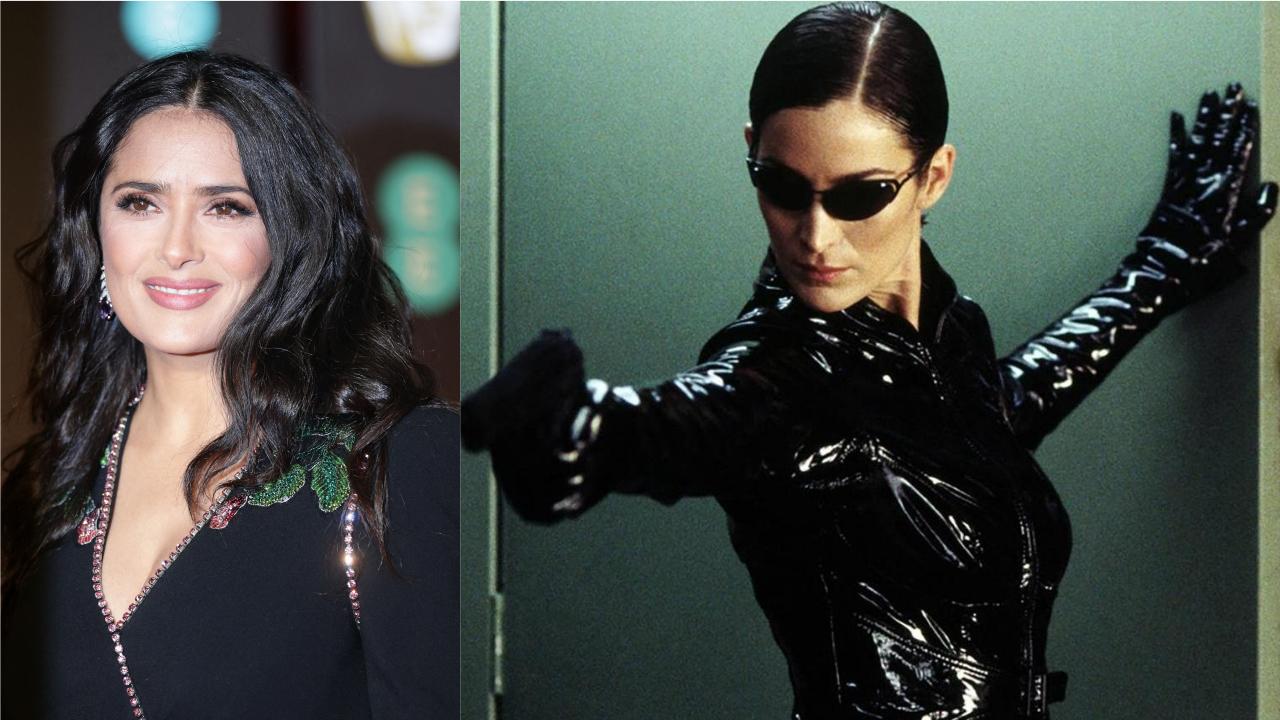 "I'm flexible and nimble, but also lazy. I've never really done sports …"
Jada Pinkett Smith invited Salma hayek, coming soon to Hitman & Bodyguard 2, in his show Red Table Talk, where the two actresses talk about their audition for Matrix. While they both failed against Carrie-Ann Moss for the role of Trinity, Jada was subsequently called up by the Wachowski sisters for the role of Niobe. Salma, she says she missed her casting at the time of the physical test.
Brad Pitt: "Yes, I refused Matrix. I took the red pill"
"We were both in the last four finalists for The Matrix, Hayek remembers. We had passed a lot of tests and auditions, then they brought in these stuntmen from Asia. It was time for the physical test. I am flexible and nimble, but also lazy. I never really played any sport, and when they said: 'You have to run!', I said: 'Where?' I didn't even manage to walk around the room once. Then Jada arrived, this very thin and sexy machine! Oh my God, how good she was! It was embarrassing, she was so muscular, focused and disciplined. Capable of doing anything. And so graceful, too. I looked at this woman and said to myself, 'This is exactly who I want to become as I grow up.' "
Salma Hayek then laughs that the Wachowskis never called her back after this physical test, but that she learned a lesson for her following films: "Every time I have to go into action, I put myself first and foremost in gaining muscle and getting back to my routine sessions. Because you have to be like Jada!"
Collapsed laughing while listening to this anecdote, Jada Pinkett Smith then considers that Carrie-Anne Moss fully deserved the role of Trinity: "I thought she was perfect in that role. I couldn't have done everything she did for this movie. And it's the only time in my entire career that I can say that about a role that I lost !"
Lana Wachowski is currently preparing a new Matrix, still with Keanu Reeves and Carrie-Anne Moss. The film is due in theaters on December 15.
Matrix 4: Lana Wachowski's way of filming amazed Neil Patrick Harris