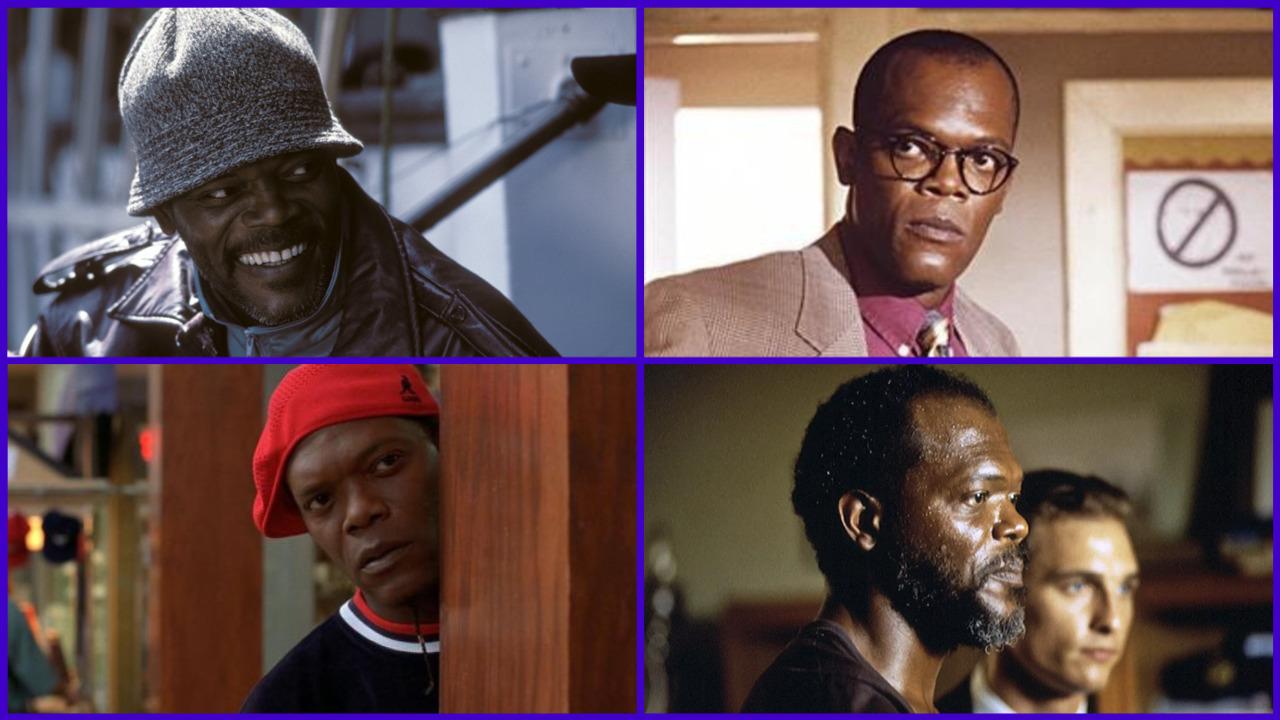 Only one of Quentin Tarantino is in the list!
With more than 150 films to his credit, Samuel L. Jackson has had a very prolific career since the 1970s, and he is regularly asked about his favorite films and characters from his own career. In early 2019, for example, he established a top 5 of his favorite roles, cheating a little, since in fourth place, he brought together three of those he played for Quentin Tarantino: Jules Winnfield of pulp Fiction (1994), Stephen of Django Unchained (2012) and Ordell Robbie from Jackie Brown (1997). His No.1 was Mitch Hennessey, the private investigator hired by Geena Davis in Goodbye forever, in 1996.
Samuel L. Jackson lists favorite roles of his career
This week, Samuel L. Jackson was invited by Stephen Colbert to participate in his Late Show (to see here in English), and this one also asked him to establish a top 5, of his favorite works of his own filmo. Surprise! The actor cites only one feature film by Tarantino, Jackie Brown. And all his favorite films were released during the same period, between 1996 and 1998. Here they are: Goodbye forever by Renny Harlin (1996, therefore), The Right to Kill? by Joel Schumacher (1996), Jackie Brown by Quentin Tarantino (1997), The Red Violin by François Girard (1998) and 187 murder code by Kevin Reynolds (1997).
Samuel L. Jackson: "At Tarantino, we talk, we talk, and when we are done we shoot each other"
When Stephen Colbert asks him if actors often review their own films, Samuel L. Jackson replies, amused: "Some actors lie about it, but they watch their movies again, yeah. It's a 'watch me!' Business. I was an actor because I love to act, but when I was in theater, I would have liked to see myself on stage instead of the audience. Except that it's impossible! To have the opportunity to do things and to see The result? Of course I'm going to watch. If I skip to TV and can't find anything to watch, and I stumble upon a movie I'm playing in, I stop to watch it. "
Samuel L. Jackson will return to theaters at the end of the month, June 30, in Hitman & Bodyguard 2. Trailer :