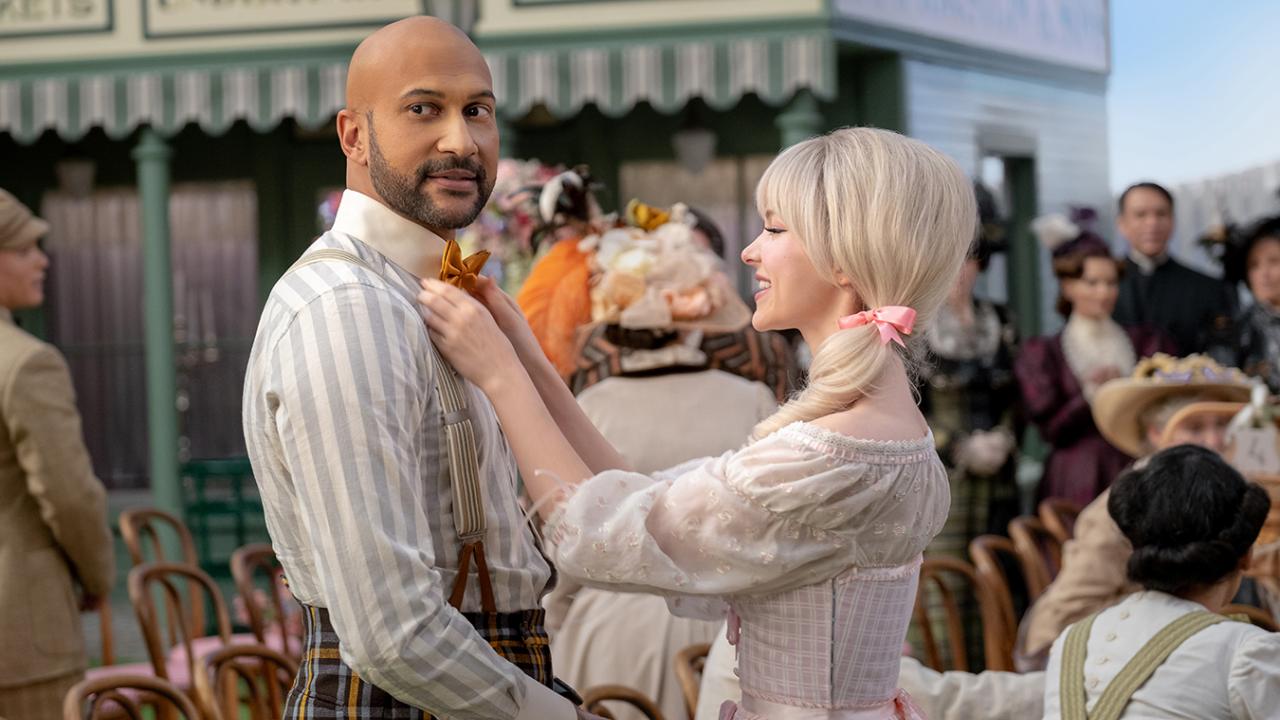 The Apple TV + comedy is both a tribute and a big WTF parody of the musicals of the 40's. A little success.
Better not to be entirely allergic to the heroes who sing their emotions and to the extras who start dancing on the tables as if nothing had happened … Schmigadoon! it's a musical. A real. The kind that you don't really see on television or in the movies anymore … except to pay tribute to this fashionable style. Schmigadoon! – which begins today on Apple TV + and will continue all summer every Friday – fits into this box and immediately announces itself, via its superbly outdated credits, like a love letter to the classics of the 1940s. Oklahoma!, Carousel and other Brigadoon (whose title is obviously inspired). There is something La La Land by Damien Chazelle, but with a completely different approach.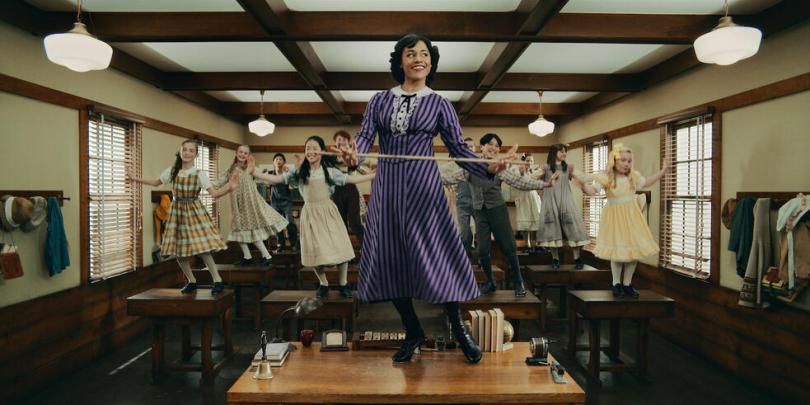 Cinco Paul and Ken Daurio, who are usually part of the Illuminations studio, are known to write crazy animated films. We owe them the scenarios of Minions, of Me, Despicable, of Like beasts etc … Obviously, their Schmigadoon! is once again a comedy, well barred, coated under the tribute.
The story follows a couple in their thirties from New York. Melissa and Josh fell in love with the hospital where they work. But after four years, their relationship suffers from everyday life. So here they are on a retreat for couples in crisis. But as they stray from the hiking trail, they get lost and find themselves stuck in an unlikely town named Schmigadoon! A magical cardboard village, frozen in America at the end of the 19th century. A village where bliss rules and where everyone sings and dances … Except that Melissa and Josh are stuck. They will quickly understand that they will not be able to leave until they have found true love – which they thought they had already done!
It's a real treat that this series in six episodes of 30 episodes, which is devoured in one evening. A three-hour journey of joyful creativity. You've never seen anything like it Schmigadoon! which succeeds as well in mocking as in celebrating the stereotypical structure of traditional musicals. Behind it all looks like an XXL sketch of the Saturday Night Live, especially because Cecily Strong, a full member of the SNL, has fun like crazy in this delirium cut for her, facing the comic timing (already well known) of Keegan-Michael Key (Key & Peele). The obvious complicity between the two and with the other faces of the cast (Alan Cumming, Fred Armisen, Kristin Chenoweth …) bring a crazy charm to this melodious joke. Especially since Cinco Paul did not make fun of us! He wrote some fifteen impressive original musical numbers, and choreographed in a spectacular Broadway style, in front of the camera of filmmaker Barry Sonnenfeld (The Addams Family, Men in Black) who signs the six episodes. So don't worry: if you are still struggling to read the title of this series at the end of this article, know that at the end of the series, you too will sing Schmigadoon! Schmigadoon! Schmigadoon!