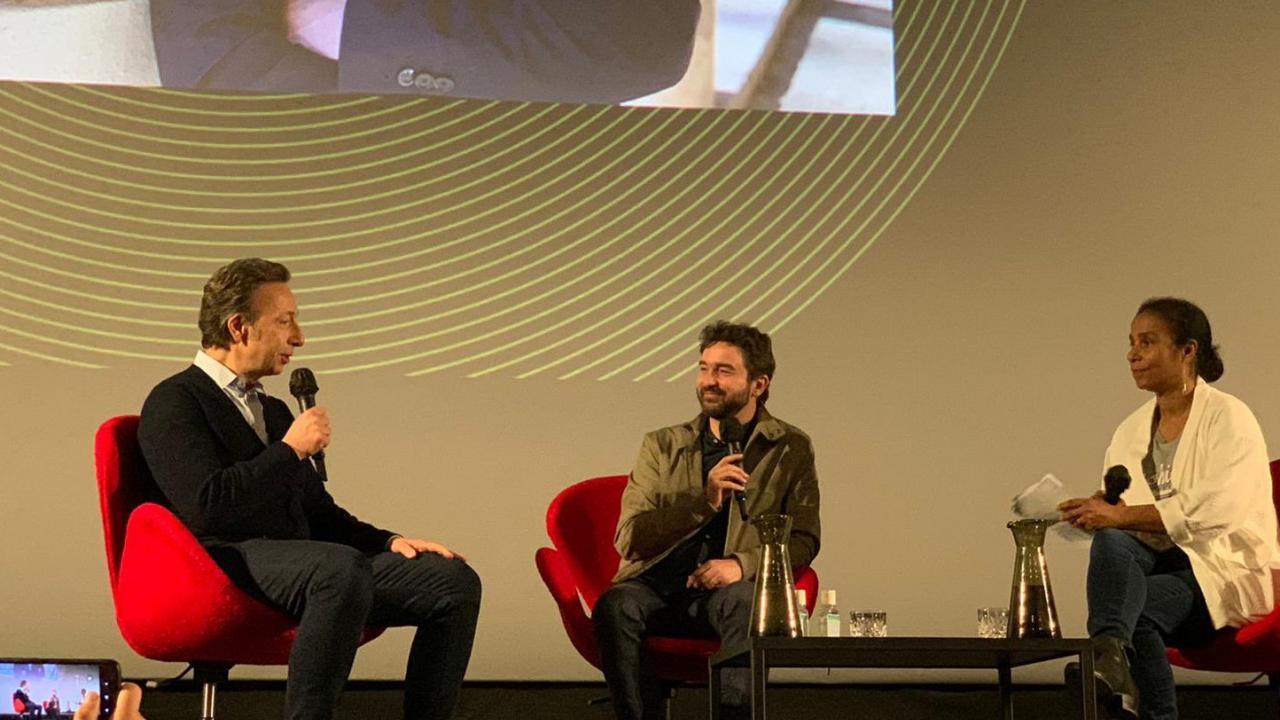 The creator of Vikings in official competition, the new Queen Elizabeth and Stéphane Bern to decipher the royal series.
Billy the Kid attracts crowds
He is used to success. After The Tudors and vikings, Michael Hirst unveiled to festival-goers, a month before its launch in the USA, his new historical series, in the heart of the Wild West. As expected, it sold out and will be one of the serious contenders for the final victory in international competition.
New evening at @FestSeriesMania with, in international competition, Billy-The-Kid, signed Michael Hurst (Vikings, Tudors)…
A slow rhythm in favor of the story of the personal construction of the hero.
Once again a success. pic.twitter.com/jZc1unYDHJ

— Marc Delannoy (@MarcDelannoy_) March 22, 2022
Stéphane Bern's fact checking
The host of France television, presenter of Secrets of History and great specialist in crowned heads, was in Lille yesterday to decipher the historical series. How much of The Crown is just ? Should we believe The Tudors ? Which royal series is the most realistic?
Stephane Bern @FestSeriesMania to decipher the true from the false in the series on royalty. "There is little truth and a lot of falsehood, from what I understand," teases Laurence Herszberg, the festival's general manager. #seriesmania pic.twitter.com/R7pcym6U66

— Premierefr (@PremiereFR) March 22, 2022
Niels Arestrup hunting The Black Butterflies
The actor of Black Baron was on the Festival stage last night to present to the public a fascinating new Arte series, a dark and romantic thriller, which will have a good part to play in the French competition.
Festival-goers discover LES PAPILLONS NOIRS in the French Competition. With @olivierabbou @clementtery @Nicoduvo for @ARTEfr and @NetflixFR. In the presence of the team. 🤩 pic.twitter.com/iUBp55NFKr

— SERIES MANIA (@FestSeriesMania) March 22, 2022
Long live the Queen
A few years after Cate Blanchett, there is a new Queen Elizabeth: Alicia von Rittberg was at Series Mania yesterday to present a world premiere Becoming Elizabetha new historical series recounting the sovereign's youth, in the vein of The Great. And that's good, Becoming Elizabeth will also be seen in France on Starzplay.
In the premiere of #BecomingElizabeth in @FestSeriesMania with the actress protagonist Alicia von Rittberg, who interpreted to the joven Isabel Tudor.

La desconocida historia de los primeros años de la queen más emblemática de Inglaterra.

Summer 2022 in @starzplayes ¡Ganas! pic.twitter.com/QtDTuy1bvv

— SERELIZADOS (@SERELIZADOS) March 22, 2022