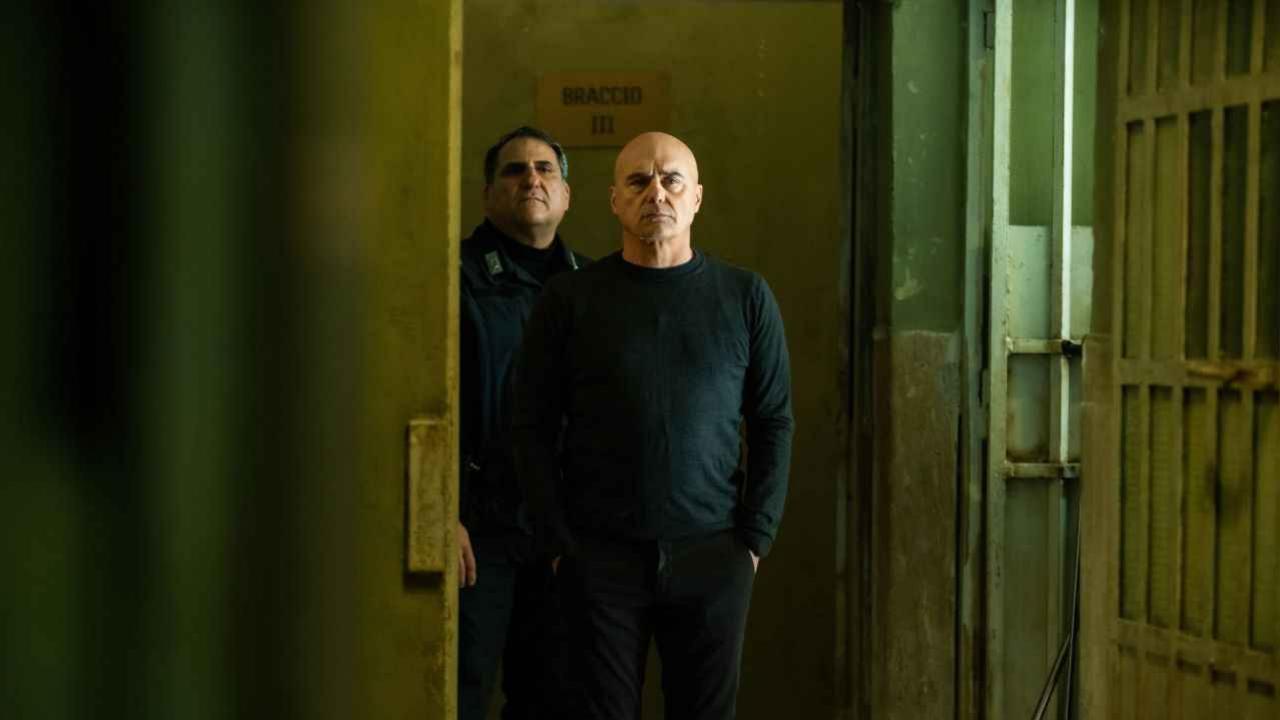 In a high security prison, the director juggles between his morality and the maintenance of order, while two murders undermine his authority. Tense.
Bruno Testori is the warden of San Michele prison, a facility populated by highly dangerous criminals. On his lands, Testori is a king, almost a god: ruthless but sometimes merciful, he sleeps most of the time in his office and only goes out to see his ex-wife and daughter. The murder of his second in prison, followed by that of a prisoner in whom he had complete confidence, jeopardize his authority. And behind these killings, it is even the entire Western world that could be targeted…
Italian prison drama whose eight episodes are directed by Giuseppe Gagliardi (noted with 1992), The King (He re in VO) came to shake up the international Series Mania competition yesterday. An almost closed door carried by the remarkable intensity of Luca Zingaretti, contrary to his role in Commissioner Montalbano, huge success of the RAI. The series examines the parallel system that is the prison, with its internal balance of power, its discrepancies that grease the wheels and a chain of command that is less obvious than it seems.
But it is above all in the character study of Testori that The King show what she's got : written by Stefano Bises (Gomorrah, ZeroZeroZero) and Peppe Fiore (The Young Pope), the character becomes increasingly troubled, both in his work and in his relationship with his family on the outside. How far can the director go to maintain order? Can we negotiate with absolute evil? A story with unexpected ramifications, which raises angry questions about the links between terrorism and prison. The problem is that Giuseppe Gagliardi's staging, which alternates between the best and the ordinary, only rarely manages to rise to the height of the XXL stakes of The King and the interpretation of its cast.
The King does not yet have a French broadcaster. The first two episodes were shown at Series Mania.