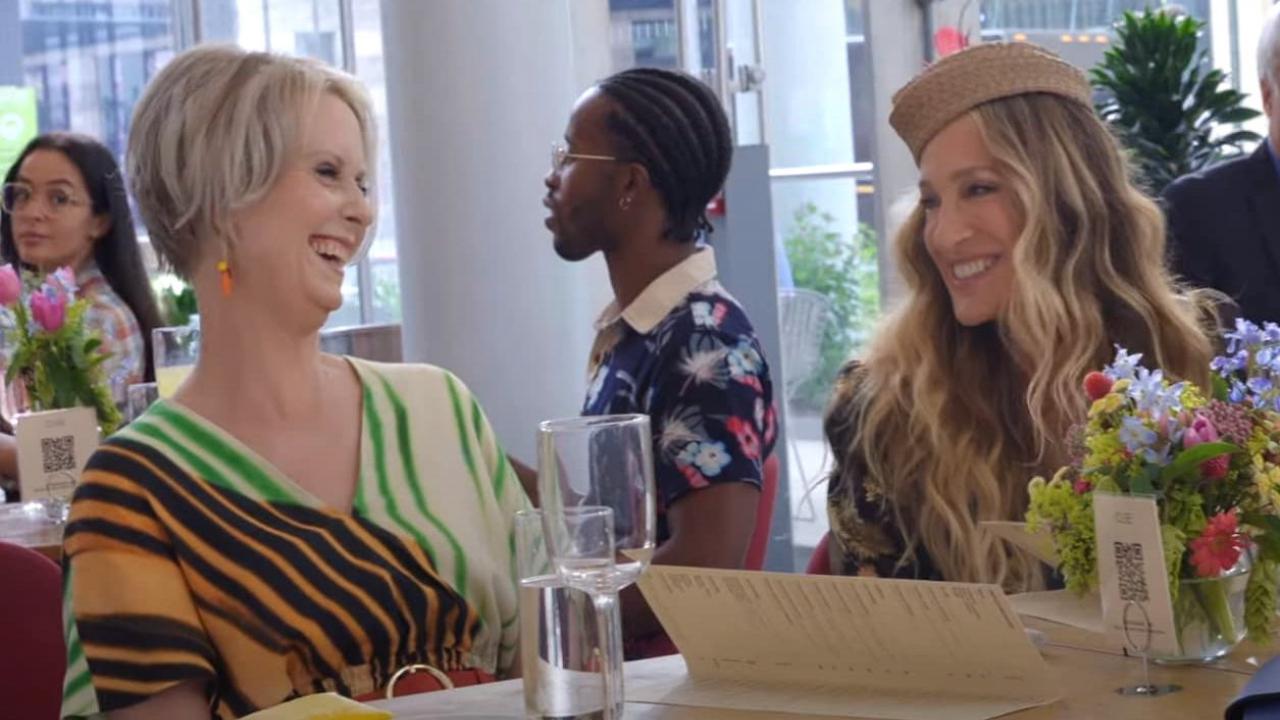 Michael Patrick King tells us why he decided to kill this iconic character from the cult series …
When asked to Friends, during the reunion, why did they not want to relaunch the cult series, Lisa Kudrow gave the best possible answer: to come back, it would mean breaking the happy ending duly constructed for 10 years, to create narrative fuel justifying a new story.
Drama to give the authors food for thought, even if it means ruining the original ending … This is more or less what happened in And Just Like That. The screenwriter of Sex and the City, Michael Patrick King, did not hesitate to kill a major character in his series, in order to launch his revival. Attention spoilers!
Yes, Carrie (Sarah Jessica Parker) lost her Mr. Big (Chris Noth). Succumbing to a heart attack, he died, leaving the heroine of Sex and the City in mourning. "And just like that… Big died", she says. Suffice to say that the fans of the first hour will have difficulty digesting such a denial of the end of the original series. So Michael Patrick King is on an explanatory mission, to justify his choice:
"Frankly, I wouldn't have come back if I hadn't had a very strong urge to explore this kind of strong idea: is it better to have loved and lost this love than to never have loved at all? "Especially for this character who spent all his time looking for love", he confesses in Entertainment Weekly.
How is the absence of Samantha explained in the sequel to Sex and the City?
"I also felt comfortable because the DNA is the same. People forget that Carrie wasn't actually with Big on the show. She was briefly – a minute or two. And she didn't. isn't with Big either today (in the sequel). It's just a different circumstance. It's more drastic. "
King then assumes that he doesn't want Carrie's happy ending to be tied to anyone else: "People wonder, "How could you do that?" The answer is in the last voiceover of the series! When Carrie walks down the street and Big says, "I'm coming, baby," everyone thinks that's it, the happy ending. As is. But what Carrie is really saying in the voiceover is that the most important, most difficult, and most loving relationship you'll ever have is the one you build with yourself. And if you find someone else who sees you for who you are, that's fabulous. So this series wants to prove the thesis that you are sufficient for yourselves. "
In the process, the showrunner ensures that And Just Like That won't be that dark and creepy: "I don't want to depress anyone … As the series will get lighter ". Definitely a new one Love interest for Carrie in the next few weeks. To make Mr. Big forget.
And Just Like That is broadcast in France on Salto.