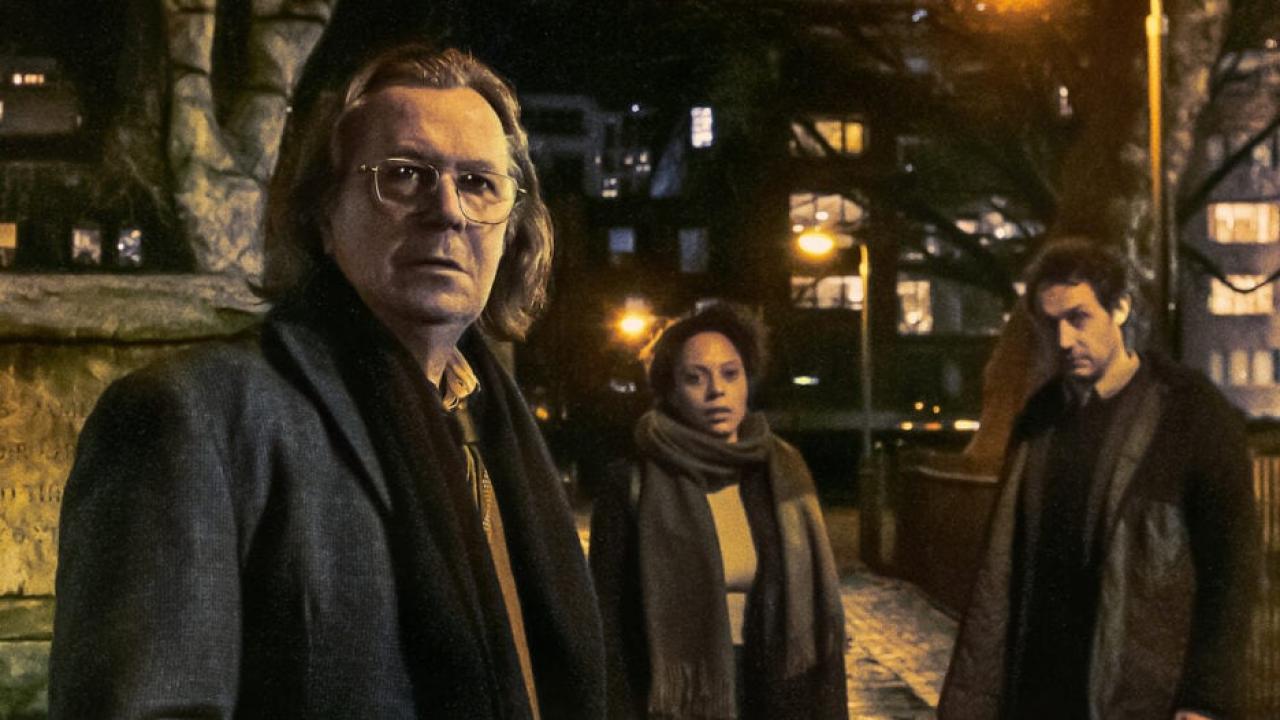 An adaptation of Mick Herron's formidable literary saga, for fans of British espionage in need.
James Bond is dead; Le Carré too; and we felt very lonely last February to celebrate the tenth anniversary of the release of The mole… If British spy fans are in need, rejoice: here it is Slow Horsesa series from Mick Herron's formidable literary saga, launching on Apple TV+ these days.
Slow Horses tells the daily life of a section of MI-5 gathering closeted spies (the depressed secretary, the no-life geek, dull civil servants and a young newcomer transferred after having screwed up an anti-terrorist training). All are under the thumb of Jackson Lamb whose authoritarianism is matched only by his irascible alcoholism. If the double or triple bottom plot sounds like Le Carré, Herron treats the world of espionage in a more comic than tragic mode.
And the series navigates intelligently on the side of The Office : little action, but a lot of humor to make fun of the cowardice of the powerful… An exception however: the boss of the office, Jacksoin Lamb. His cynicism and his violence make him a Falstaff intelligence that actually hides his intelligence and his bitterness behind his bottle of scotch. He would almost recall a certain… Smiley. Having entrusted this role to Gary Oldman who swaps his tortoiseshell glasses for torn socks is also one of the best ideas in a series that does not lack it. A glorious relic of the past, Lamb is an asshole, but he's the only one to retain the sense of honor and the old values ​​of "service intelligence". Better than methadone, it's ideal for our dose of spy thriller old !
Season 1 of Slow Horsesin 6 episodes, has been on view since April 1 on Apple TV+.