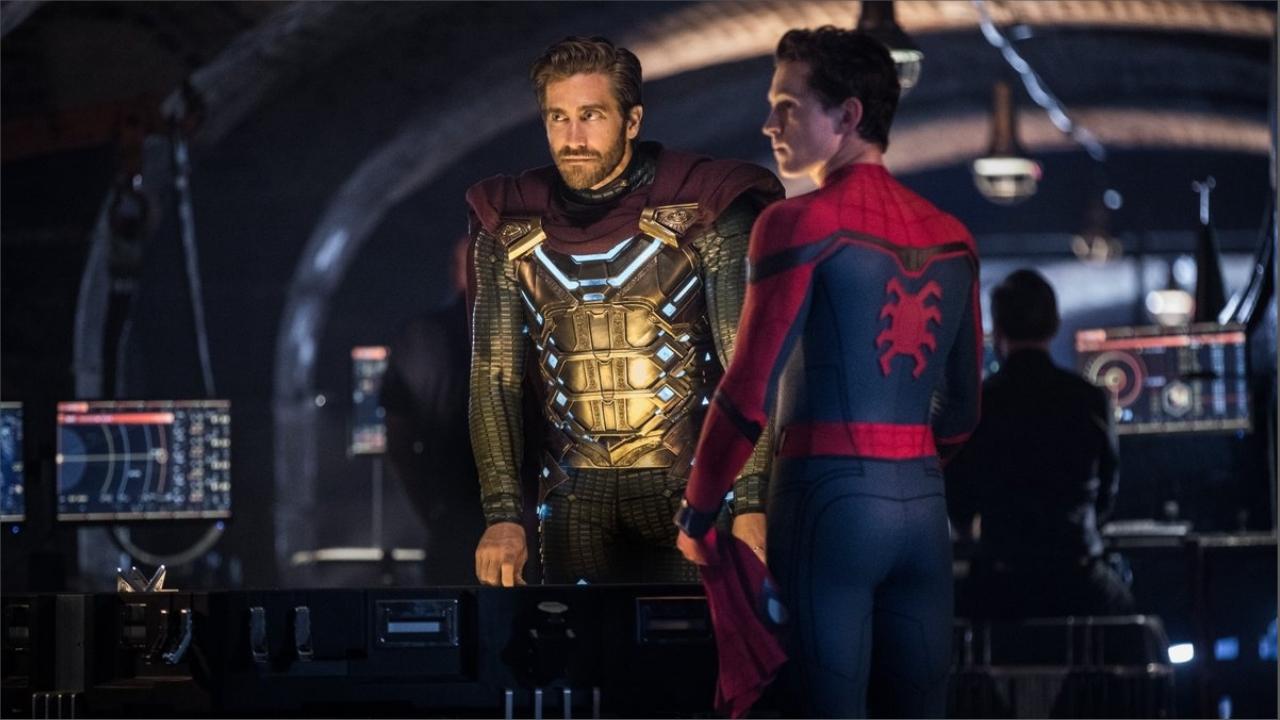 The actor of Spider-Man: Far from home told us the reasons for his return to a franchise, almost ten years after Prince of Persia.
Update for Sunday February 13, 2021: On the occasion of the first free-to-air broadcast of Spider-Man: Far From Homewe are republishing an excerpt from our interview with one of its main actors, Jake Gyllenhaal.
Interview of July 8, 2019: Jake Gyllenhaal is it soluble in superhero movies? Accustomed to die-hard performances, the actor takes a relaxing break in the skin of the enigmatic Mysterio in Spider-Man: Far From Home. And reflects here on his career in perpetual reinvention. Discover a short excerpt from our interview with the iconic interpreter of Donnie Darkothe entirety of which can be found in issue 498 of First.
Spider Man: Far from home, more humor, less originality [Critique]
PREMIERE: After Prince of Persia, we thought you were done with blockbusters… And bim, here you are in Spider-Man!
JAKE GYLLENHAAL: Sorry ! (Laughs) You look disappointed…
No, not at all, but I think your fan club was surprised…
So much the better ! My theory is that an acting career inevitably ends up becoming "meta". A comment about herself. The choices you make don't depend solely on the quality of what you read, the emotion a script gives you, your desire to play such and such a character… No, you also have to know how to shake the coconut tree. Take risks and opt for films in which, precisely, no one is expecting you. When I did Okja, for example, some said it was the worst performance they had ever seen. I found it great! (Laughs)
Truly ?
Yes, frankly. It didn't bother me. I don't take it any more seriously than if someone said one of my performances was one of the most beautiful they've ever seen. Because it makes no sense! Am I supposed to believe that?
And so, Spider-Man…
Honestly, Marvel movies are cool. The characters they portray are fascinating. I was offered the opportunity to be part of this universe, and I admit that it scared me a little. Because I don't know these movies well. So I have the same thing as usual: I took a risk.
Here is the trailer for far from home :
Jake Gyllenhaal: "I want to immerse myself in my roles, to do no more than that"