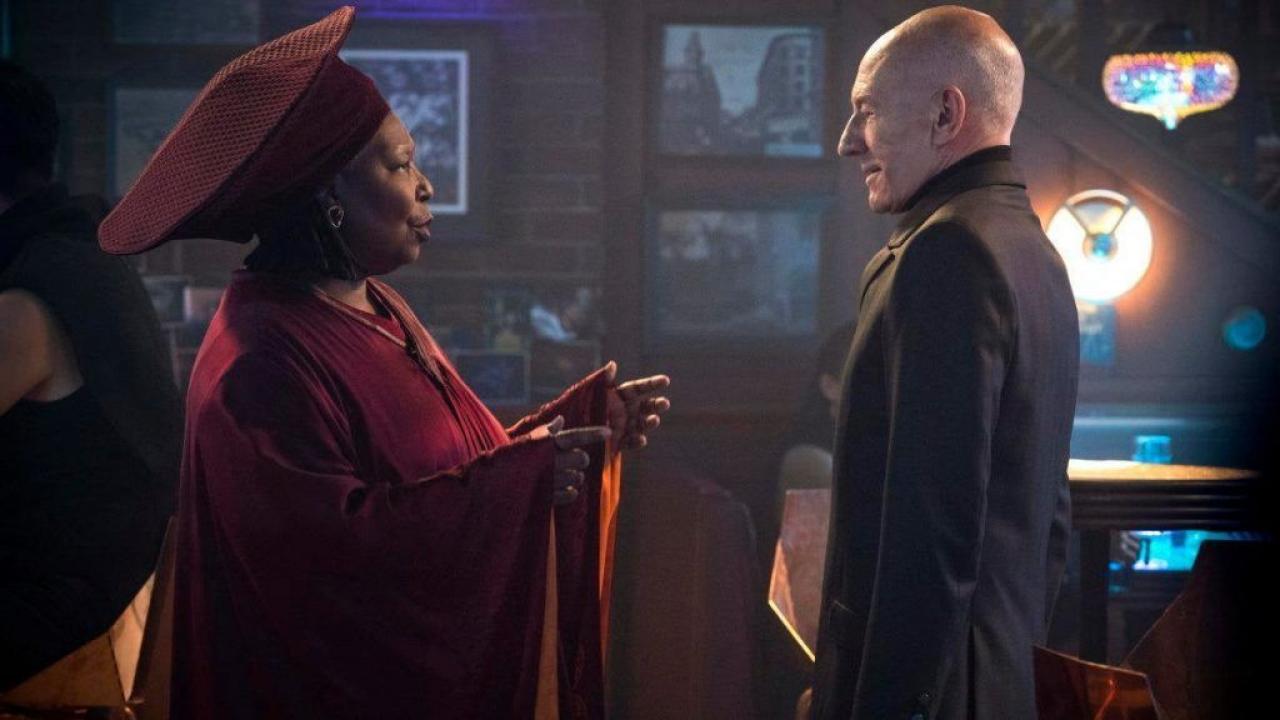 We sometimes forget, but Whoopi Goldberg is an old school Trekkie! The actress of Sister Act was one of the stars of Star Trek: The Next Generation, in the years 1980-90, playing Guinan the bartender. She will be back in the Federation in season 2 of Star Trek Picardas shown in an official trailer uploaded by Paramount +.
Guinan will therefore find Jean-Luc Picard (the Captain of next generation) and give him advice after Q (also returning John de Lancie), presents him with one of his enigmatic tests. In this season 2, "The legendary captain and his crew venture on a journey to the past. Picard must enlist friends old and new, to face the perils of 21st century Earth in a desperate race against time to save the future of the galaxy" teases the synopsis.
Star Trek Picard will be back on Thursday March 3 on Paramount + and in France on Prime Video.