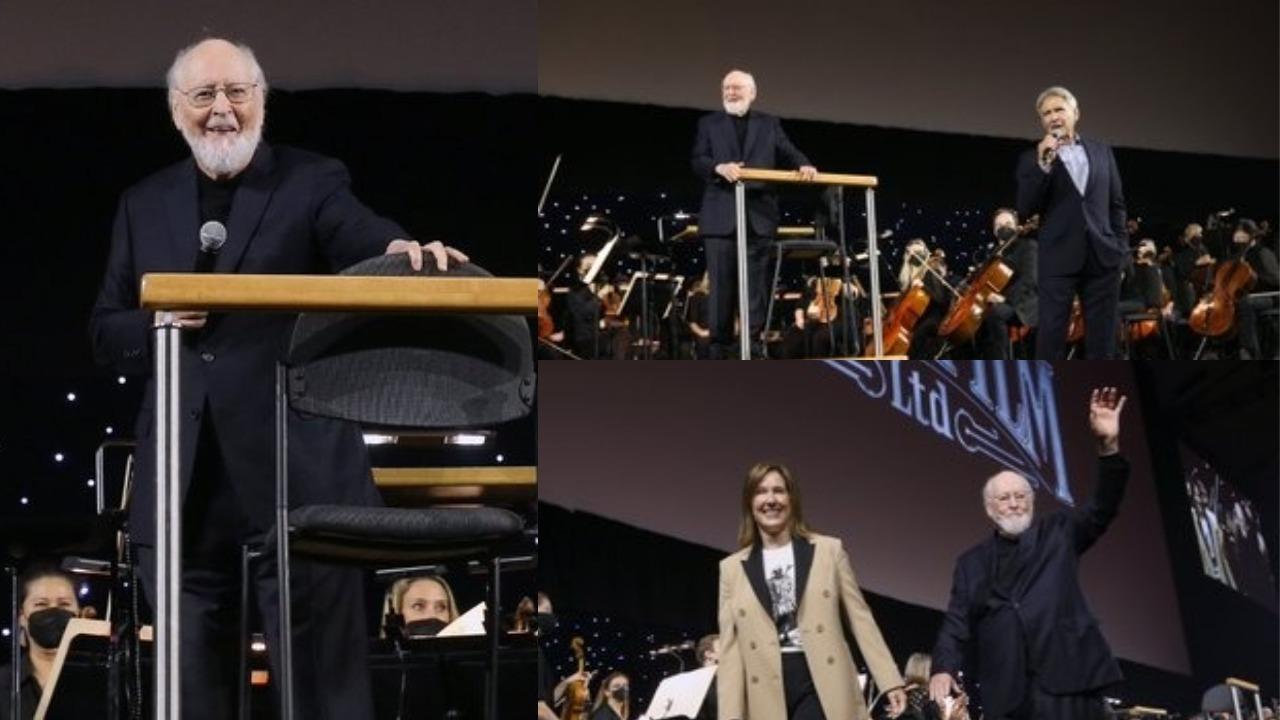 The musician played the theme for the Obi-Wan Kenobi series for the first time. But also his famous Raiders of the Lost Ark music.
Ironically, this year, we hear so much aboutIndianaJones that of Star Wars at Star Wars Celebration! Harrison Ford created the surprise by going on stage during a concert directed by John Williams. Invited to celebrate his 90th birthday with his fans, the composer unveiled the new theme of the series live Obi-Wan Kenobithen the Pacific Symphony Orchestra played those ofIndianaJones and the "Imperial March" of Star Wars. While the first notes of Raiders of the Lost Ark sounded, Harrison Ford and the director of the 5th opus, James Mangold, went on stage to greet the musician. "It is a great honor for me to congratulate John on his 90th birthday, commented the star of the saga. John, the music that's going to be played follows me wherever I go… and that makes me happy."
Harrison Ford wished five-time Academy Award®-winning composer John Williams a happy 90th birthday today at #StarWarsCelebration.
As on all four previous #IndianaJones films, Williams is composing the score for the new film. pic.twitter.com/0ABnBeo4Zr

— Indiana Jones (@IndianaJones) May 26, 2022
Happy Birthday John Williams!
The producers Kathleen Kennedy (head of Lucasfilm) and Frank Marshall (who supported the first films of the saga directed by Steven Spielberg) were also present, and on this occasion, they unveiled The first picture ofIndiana Jones 5 to the public. The film is expected in theaters on June 28, 2023, also starring Phoebe Waller-Bridge, Mads Mikkelsen, Antonio Banderas, Boyd Holbrook, Shaunette Renee Wilson, Thomas Kretschmann and Toby Jones in the cast.
Harrison Ford and filmmakers James Mangold and Kathleen Kennedy of the upcoming fifth installment of the #IndianaJones franchise wish five-time Academy Award®-winning composer John Williams has happy 90th birthday today at #StarWarsCelebration. pic.twitter.com/zcrgwuno4Y

— Indiana Jones (@IndianaJones) May 26, 2022
Mads Mikkelsen Says Indiana Jones 5 Goes Back To The Roots Of The First Two Movies