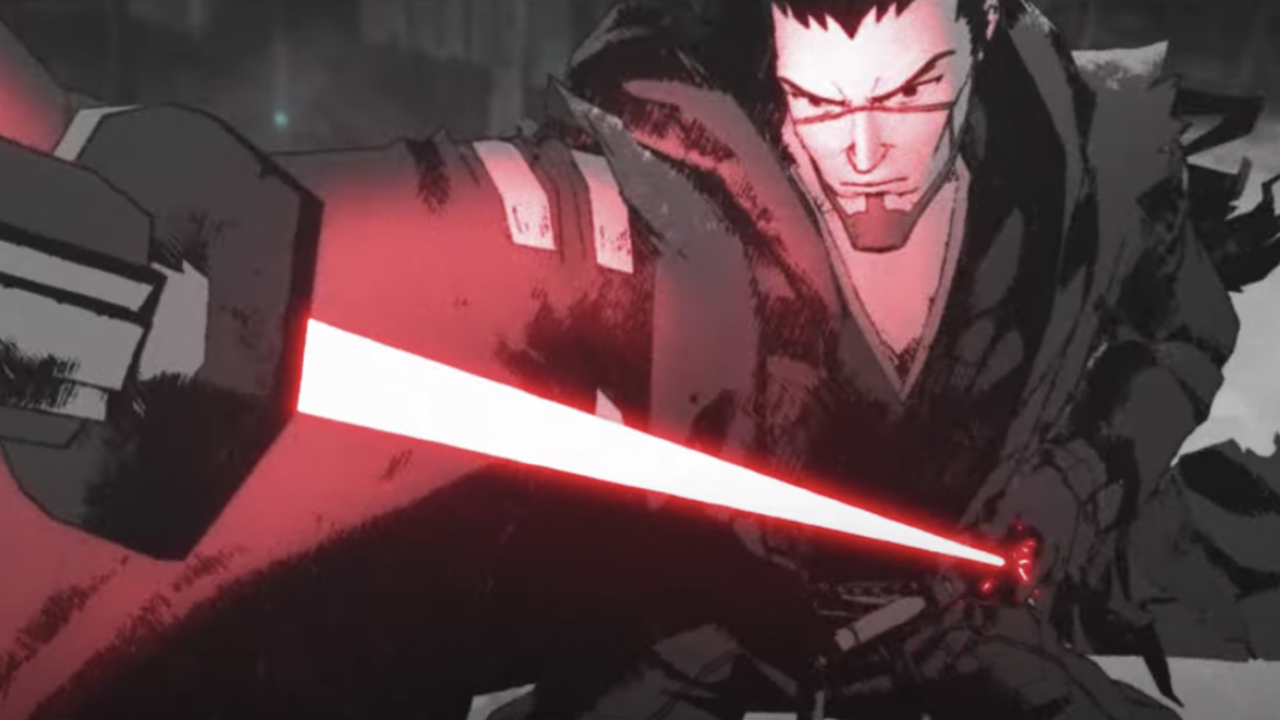 Nine little anime staged through different visual styles, but with the same cheerful love of the lightsaber.
As Marvel continues its What if …? Lucasfilms reveals its Visions ! The new animated series released today on the Disney Plus platform explores the world of Star wars like never before. In this anthology composed of nine short films, we travel the Galaxy far, far away, discovering totally new stories, brand new beautiful Jedi, Padawans eager to know, improbable Androids and above all so cool lightsaber brawls! Because Star Wars: Visions, it is first of all an immense declaration of love for the universe created by George Lucas.
With an obvious respect for the original mythology, Japanese studios had fun playing with the codes of the franchise, to better dust them with manga sauce. And quite spectacularly, we see that Japanese culture very naturally permeates that of Star wars. Not very surprising, considering that George Lucas has been a huge fan of Akira Kurosawa since his student days. And in particular from his cult film The 7 Samurai (1954), which was one of the major inspirations behind his Space Opera. Visions therefore has something of a homecoming.
Beyond the historical wink, this Japanese variation is a unique creative opportunity, which the various directors seized with communicative pleasure. Each of these 9 animated has its own touch, its own style. Kind of like the sci-fi tales of Love, Death and Robots produced by David Fincher for Netflix, we revel in atmospheres as diverse as they are bewitching. Let it be the very sober The dual (episode 1), rock n 'roll Tatooine Rhapsody (episode 2), the very "Albator"Ninth Jedi (episode 5) or the most classic The Elder (episode 7).
Each of this news makes us travel in the space-time of Star wars. We sometimes find ourselves in the'Episode I, while the Sith were all wiped out (it is believed), in theEpisode IV on Tatooine with Jabba or even after theEpisode IX, as the Order of the Jedi has completely disappeared and some survivors across the Galaxy attempt to answer the call of the Force …
Unfortunately, – we want to say – all these little stories are limited to the 15 minutes of their television existence. Nothing that is told in Star Wars: Visions is not "canon". None of the events will have any impact on the film franchise. Too bad. At least they will have been able to show, without any restriction, that it is still possible to do really cool stuff with the world of George Lucas.