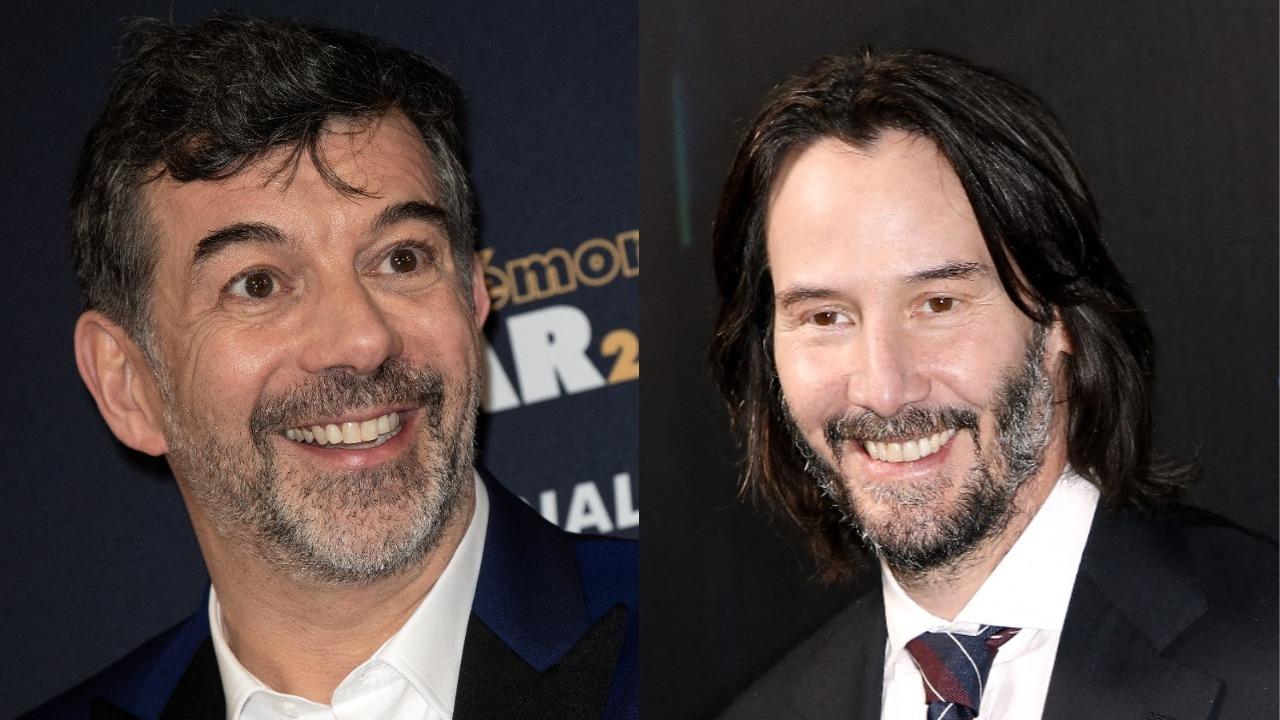 Four years after I lost Albert, the presenter will shoot a new film in the vein of Point Break.
Stephane Plaza will be on March 27 on TF1 in Murders in Figeac. Invited by the Belgian media Médiapro to present this TV movie shot in Occitania, the presenter of House for sale and Apartment or house search returned to his acting work, revealing in passing that he would soon return to the big screen: "We will see me again at the cinema. I have two proposals, one with kite-surfers, it is a French version of point break. I am the French Keanu Reeves. We are going to shoot this in Brittany. For the second proposal, I am reading it."
Four years ago, Stéphane Plaza had already played the main role of the comedy I lost Albert, by Didier van Cauwellaert. Faced with Julie Ferrier, Josiane Balasko and Bernard Le Coq, he found himself haunted by the spirit of Albert Einstein. The film was a flop in theaters (62,813 admissions, while it attracts millions of viewers thanks to its TV shows). Before that, his project titled The Night of the Thugs, where he had to give the reply to Gérard Depardieu and Jean-Paul Belmondo had fallen into the water, for lack of substantial funding. He is not discouraged, however, pursuing his acting career in the theater (he is currently playing on stage A magical couplewith Jeanfi Janssens, a comedy imagined by Laurent Ruquier), on television and therefore soon again on the big screen.
The video interview of Stéphane Plaza (the extract on the cinema is at 27′) is visible here.