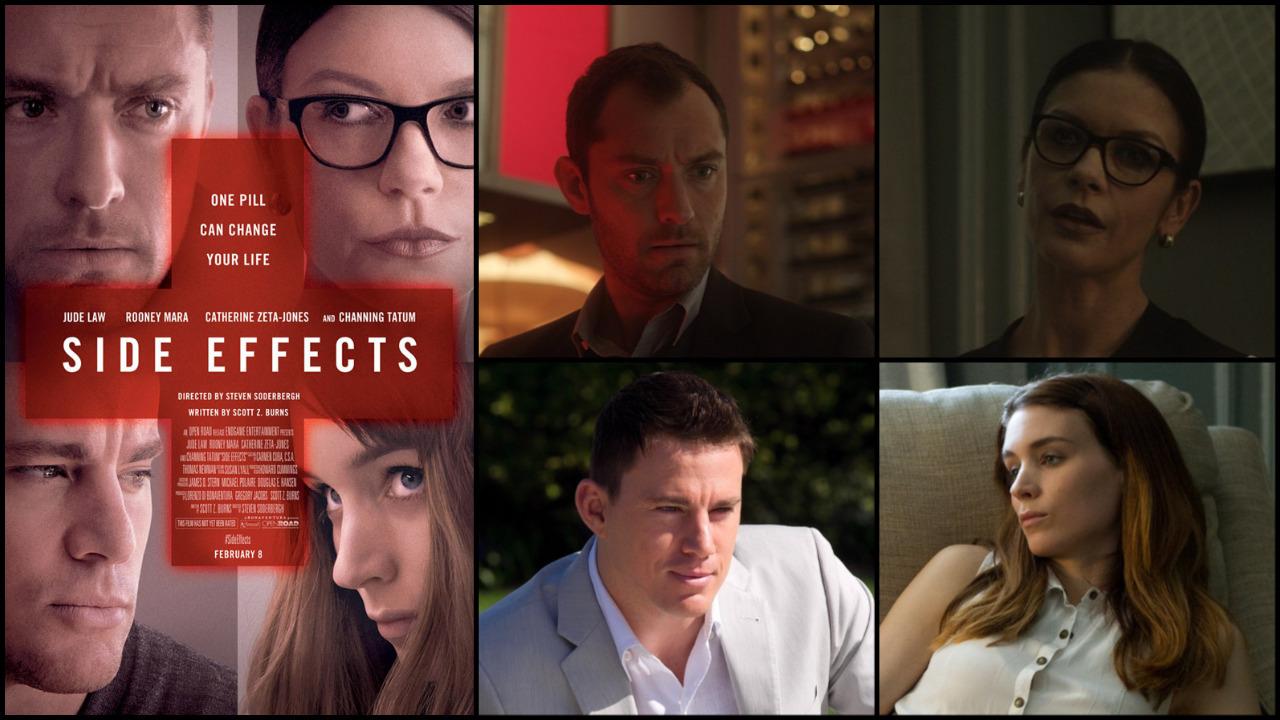 A thriller with Rooney Mara, Jude Law, Catherine Zeta-Jones and Channing Tatum, to be seen again tonight on Arte.
Update of October 20, 2021: On the occasion of the rebroadcast ofSide effects, we share our interview with the director below Steven soderbergh, as well as a link to the review of First. A bit of context, before reading it (re): eight years ago, the filmmaker assured that he intended to retire as a director, but he has since worked on two numerous projects, both for the cinema (Logan Lucky, Paranoia, The Landromat, etc.), that television (the series The Knick, The Girlfriend Experience, Godless…)
Side Effects, from Steven Soderbergh: Rooney Mara and Jude Law are brilliant through and through [critique]
Interview of April 3, 2013: For 25 years, Steven soderbergh was the most prolific director of independent cinema. But that is over. Or almost. Soderbergh retires and Side effects will be his last cinema film. A racy thriller (filter, geometry of the planes and formal glaciation), seductive (from Jude law to Rooney Mara passing by Catherine Zeta-Jones, the actors are all extraordinary) and manipulative (we go from an indictment against the pharmaceutical giants to a psychological thriller). Presented like this, Side effects ultimately looks like a synthesis of the filmmaker's obsessions, as if he had wanted to compile his film in one last lap. Meeting with a filmmaker who has decided to give up arms to devote himself to something other than cinema.
First: It's impossible to watch Side effects without noticing that you compile some of your favorite themes there. Your obsession with psychiatry which refers to your first films, economic forces and the market – which you have been tackling for a few years – and at the end, the fascination with performers and con artists …

Steven Soderbergh: It's true that it almost looks like a potpourri (laughs). I didn't hesitate to talk about topics that interest me! Money is a subject that interests me because it is a subject that allows all barriers to be broken down! Everyone has to – at one time or another, personally or professionally – come to grips with it. What interested me in Side effects, it was the fact that I could handle the theme at both ends of the chain: Rooney Mara has to manage her daily life with her husband who is released from prison and wants to start from scratch but she needs the money. At the other end of the spectrum, companies are making huge profits and manipulating doctors to do drug testing … Scott [Burns] did an amazing job capturing the era of time which he turned into a Trojan horse to hide another movie … What fascinated me was that his script gradually changed shape. The key was to unify it all aesthetically.
How? 'Or' What ?
By setting very precise rules for me. What types of lenses should I use? What camera movement do I allow myself? … It allows me to define the aesthetic universe of my films. And above all to optimize my processes to be more efficient and quickly solve the problems posed on the shoot. Today I can do things that I couldn't do 15 years ago! Experience allows me to see solutions and alternatives faster. It's like a filter! When you start a movie, there are millions of possible movies and you have to cut them down to make your own. David Fincher has a great sentence: "There are hundreds of ways to do it, but at the end of the day there are only two and one of the two is wrong! ". My loyal team and digital have allowed me to make a lot of progress, to express my ideas faster, and to be more flexible. On my first three films, I only started editing after I had finished filming. Today, I edit the scenes shot during the day the same night. It allows me to correct the next day or to immediately do my reshoots …
I think basically what you like about cinema is speed and execution. Above all, do not turn around. Neither on your films nor on your career.
I don't know … I don't like to think about it too much.
Which would almost prove me right.
May be (laughs). I believe it was Whistler who said: "It takes a lot of work to erase all traces of work". It was my approach on this film. Get to the point. Eliminate the superfluous. I was watching a scene and I was like: "OK, how many plan do I need?" And at a minimum? ". If it was two, then I made two. I wanted the film to be very stylish but at the same time, that there should not be one shot too many. Scott and I reread the script line by line, wondering if this sentence made sense or if this plan was really necessary… I just wanted some muscle. No fat. And I wanted to finish on that, on a rigorous and lean film.
Here is the trailer forSide effects :
Steven Soderbergh reflects on his drunken 2001 Oscars speech for Traffic