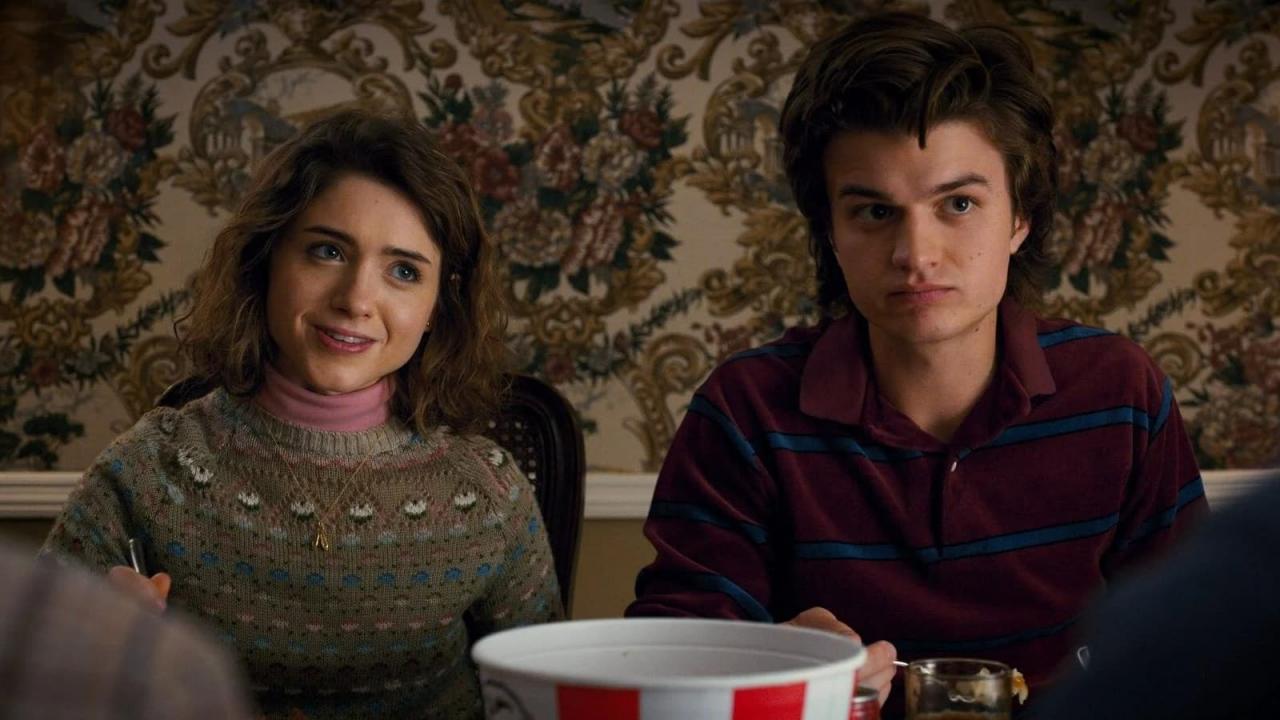 "I think it's really good for Nancy and Steve to get back together after a few years, after growing up…"
While Jonathan Byers (Charlie Heaton) suddenly turned into a somewhat dumb weed smoker, in Volume 1 of Season 4 of Stranger ThingsNancy Wheeler has unexpectedly bonded with her ex, Steve (played by Joe Keery), the former credenza villain, the Bully who has completed his redemption phase to become a fan favorite.
So even Natalia Dyer – yet in a relationship with the city with Charlie Heaton – seems to be leaning towards a romantic reunion between Nancy and Steve Harrington:
"I think it's really good for Nancy and Steve to get back together after these few years. They've grown up and aren't who they were (in Season 1) anymore."confides the actress to variety. "They're two characters who really care about each other, so it's really nice to see that again."
Stephen King loves Season 4 of Stranger Things, but…
And Natalia Dyer to continue: "I want something for Nancy that makes sense. I don't want her to end up with someone because she feels like that's what she has to do. But I also think she probably has a lot of other things to think about right now."
Joe Keery thinks above all that Steve needs to find himself first: "If I was Steve's dad, I'd tell him to go live in town! Now that he has real Robin support in his life, I think it would be nice to see him outside of Hawkins' world. It looks like he's going to be stuck there for the rest of his life. Steve is not the type to make long-term plans…"
Season 4 of Stranger ThingsVolume 2, will be released on July 1 on Netflix.