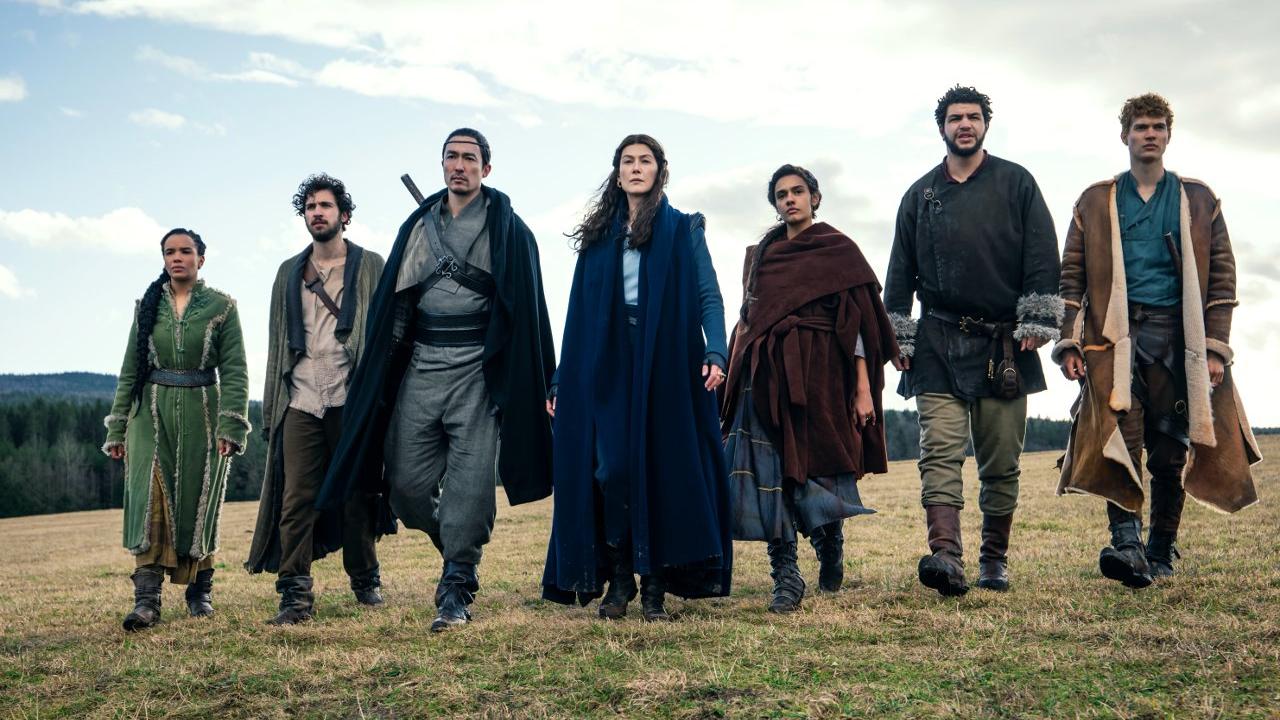 Worn by Rosamund Pike, the adaptation of Robert Jordan's novels will be released on November 19 on Prime Video.
This will be Prime Video's big blockbuster at the end of 2021! Even before The Lord of the Rings, the fantastic series The Wheel of Time, based on the eponymous books, will land on the streaming platform on Friday, November 19. The first three episodes will be put online directly, then new episodes will be available every Friday … until December 24th. And the least we can say is that the trailer unveiled this Thursday impresses:
Hyper popular literary saga with over 90 million books sold, The Wheel of Time Set in an epic, sprawling world where magic exists and only certain women are allowed to access it, the story follows Moiraine (Rosamund Pike), a member of an incredibly powerful women's organization called the Aes Sedai, as she arrives in the small town of Two Rivers. It is at this point that she will embark on a dangerous journey through the world with five young men and women, one of whom is prophesied as the resurrected Dragon, who will save or destroy humanity.
Rafe Judkins is the executive producer and showrunner. Uta Briesewitz directed the first two episodes.