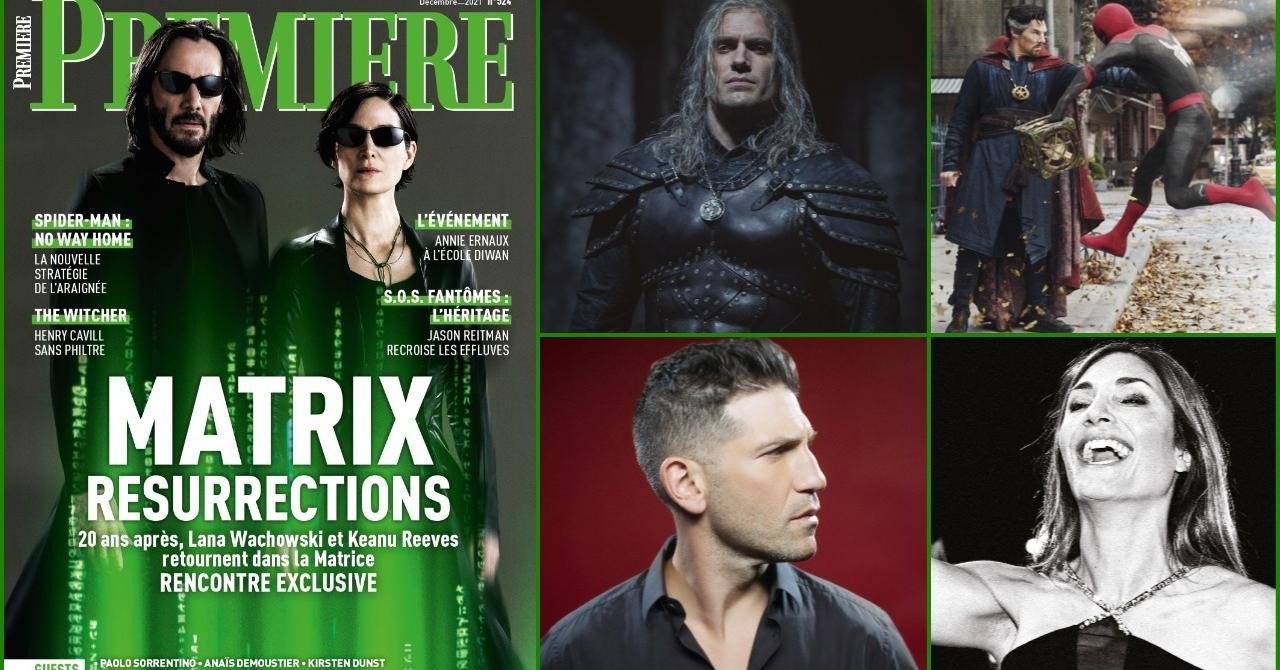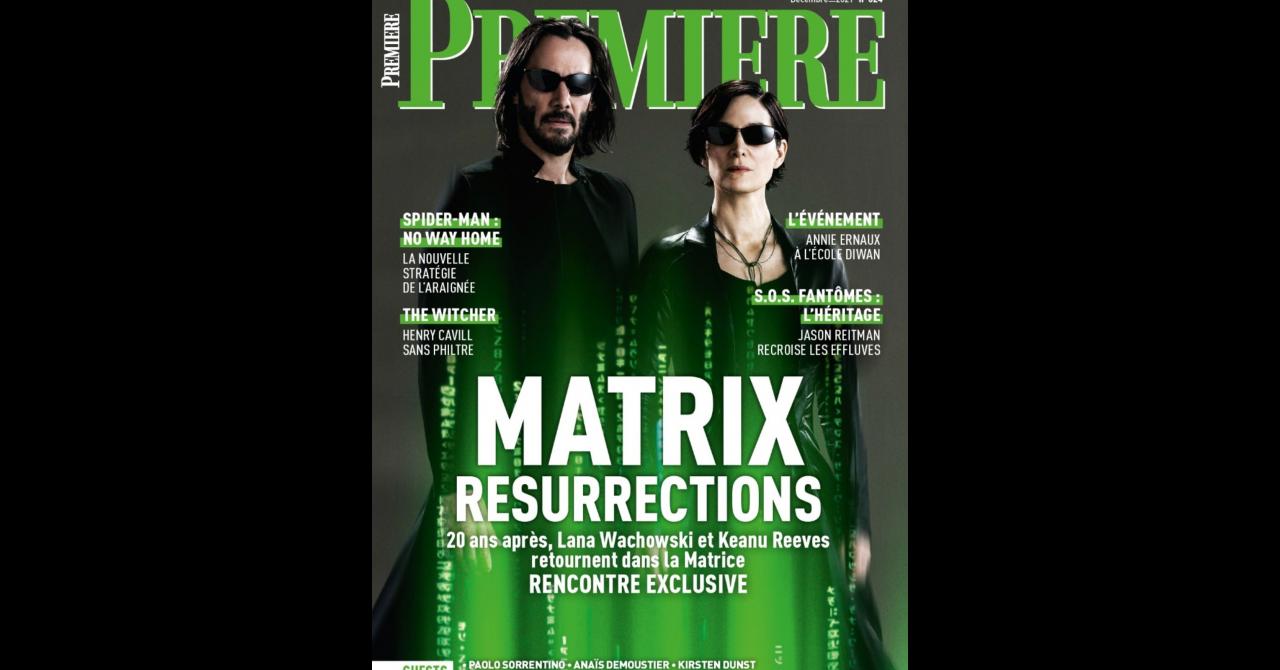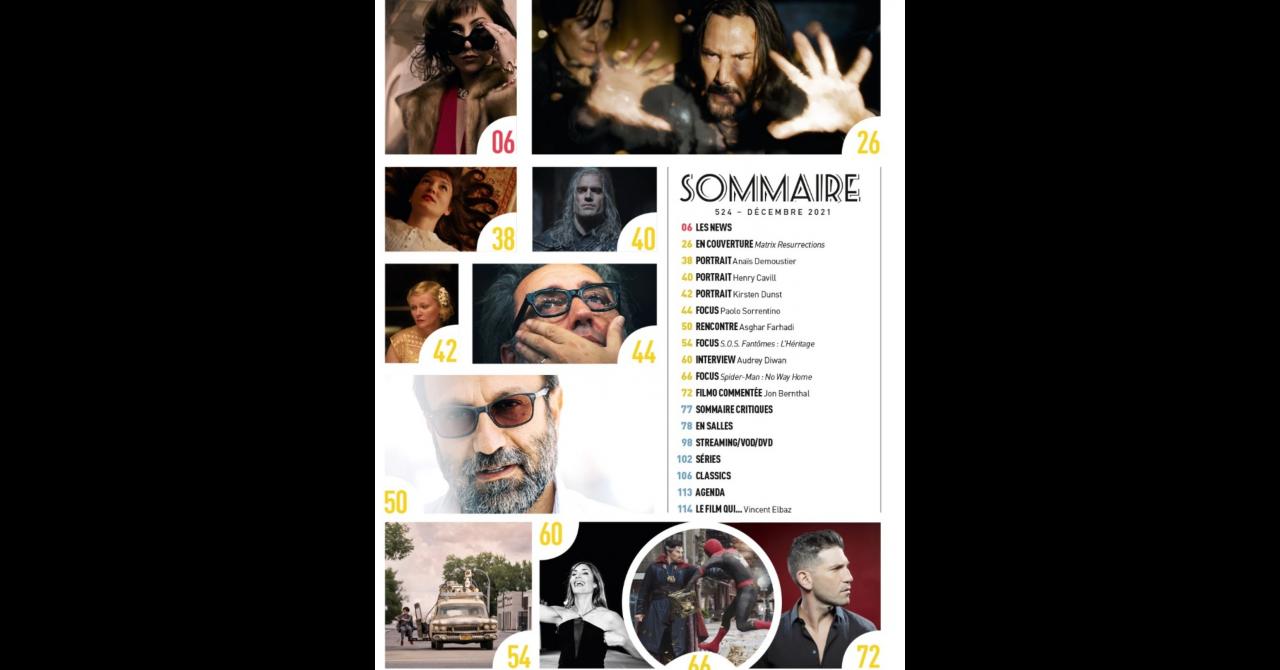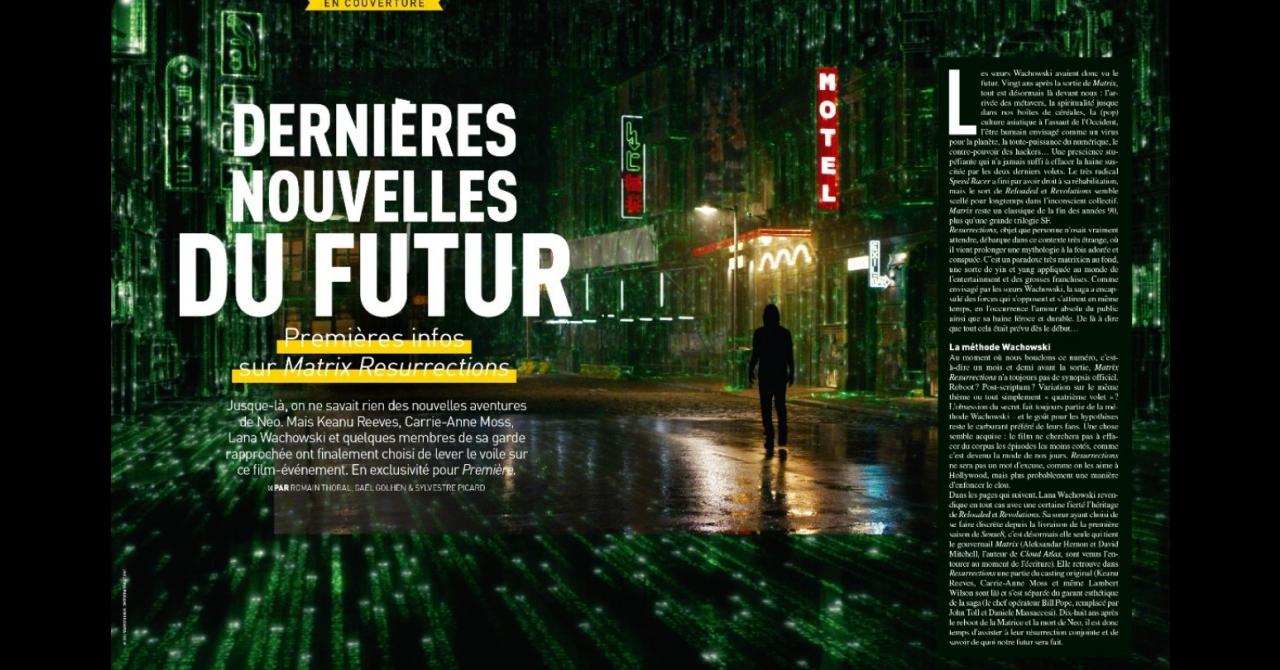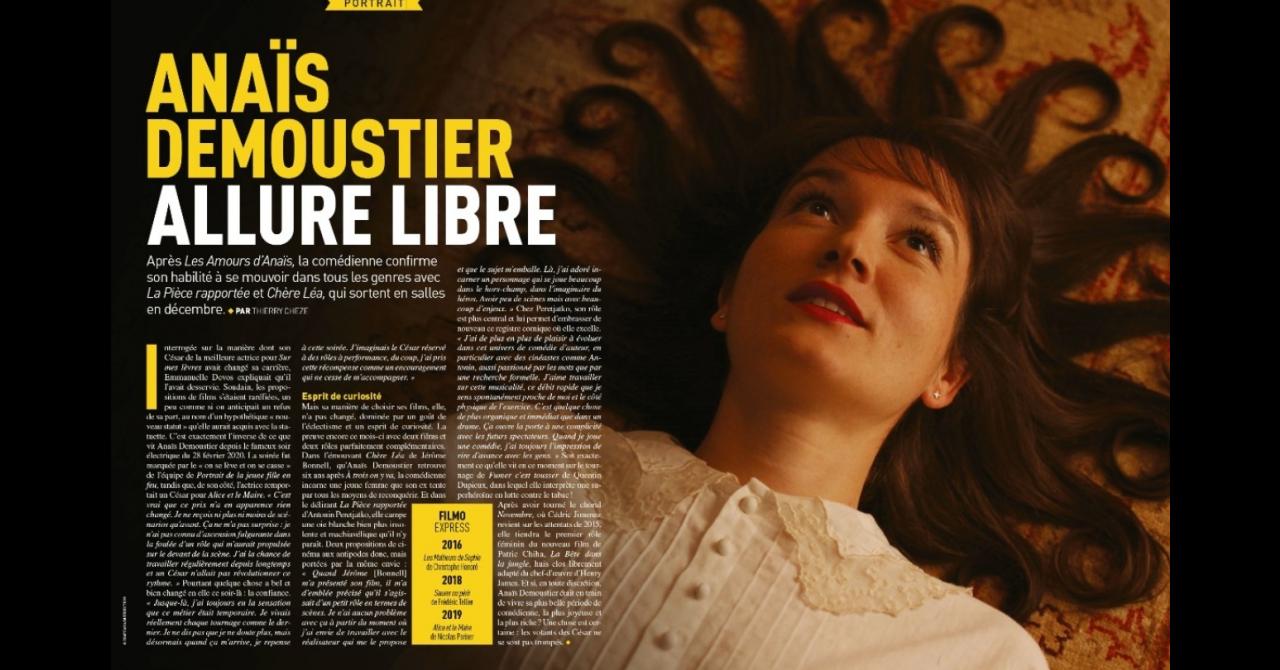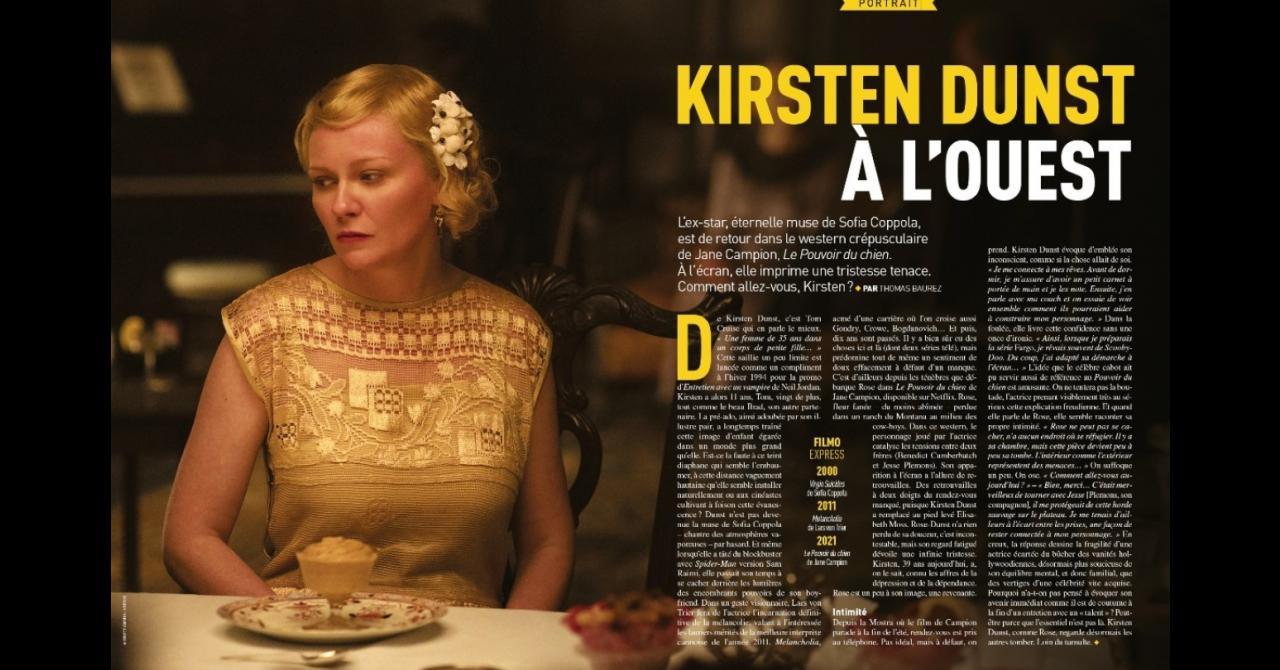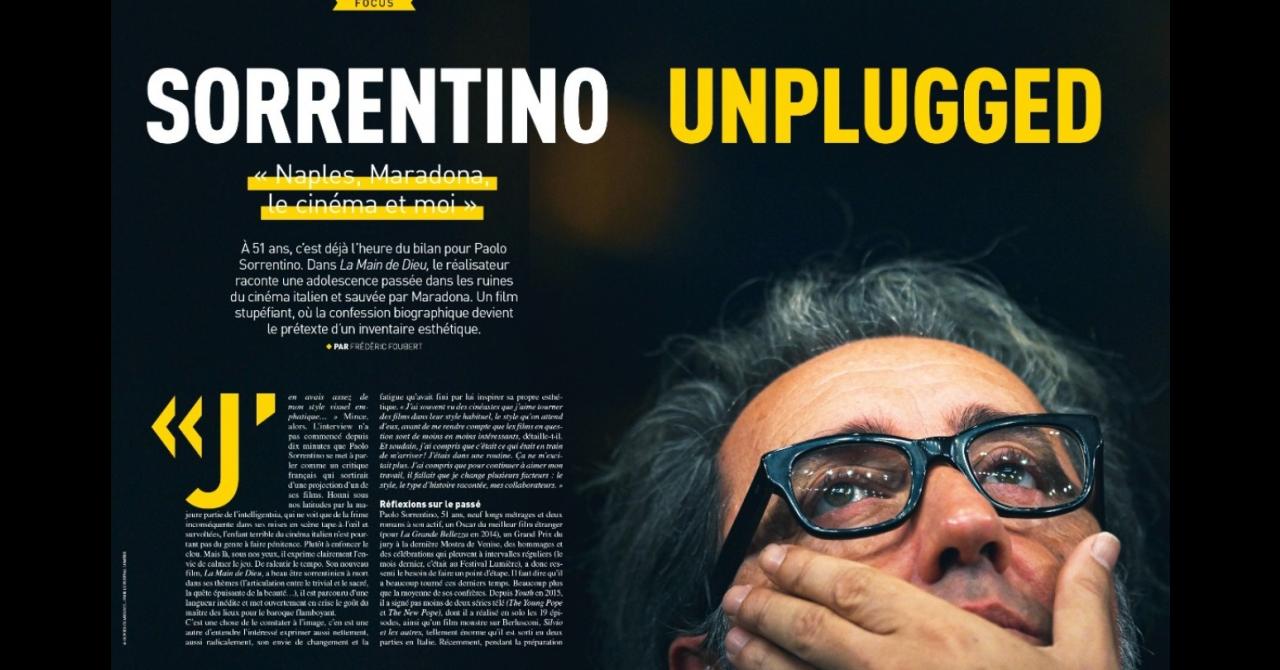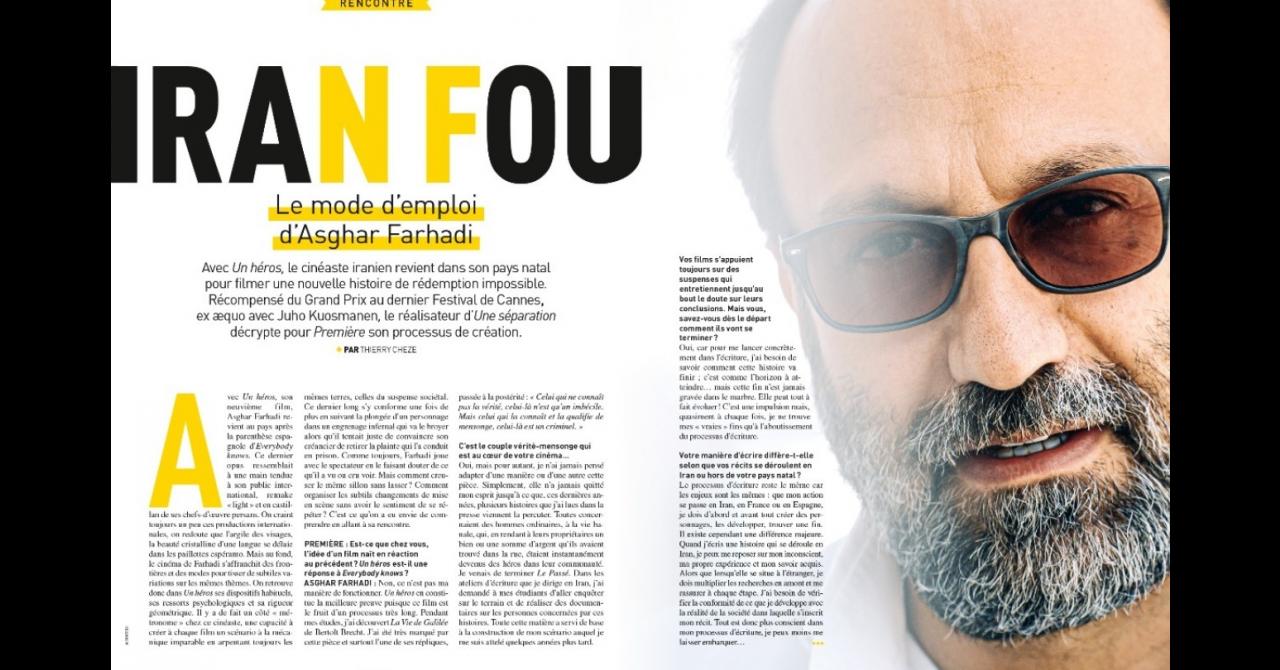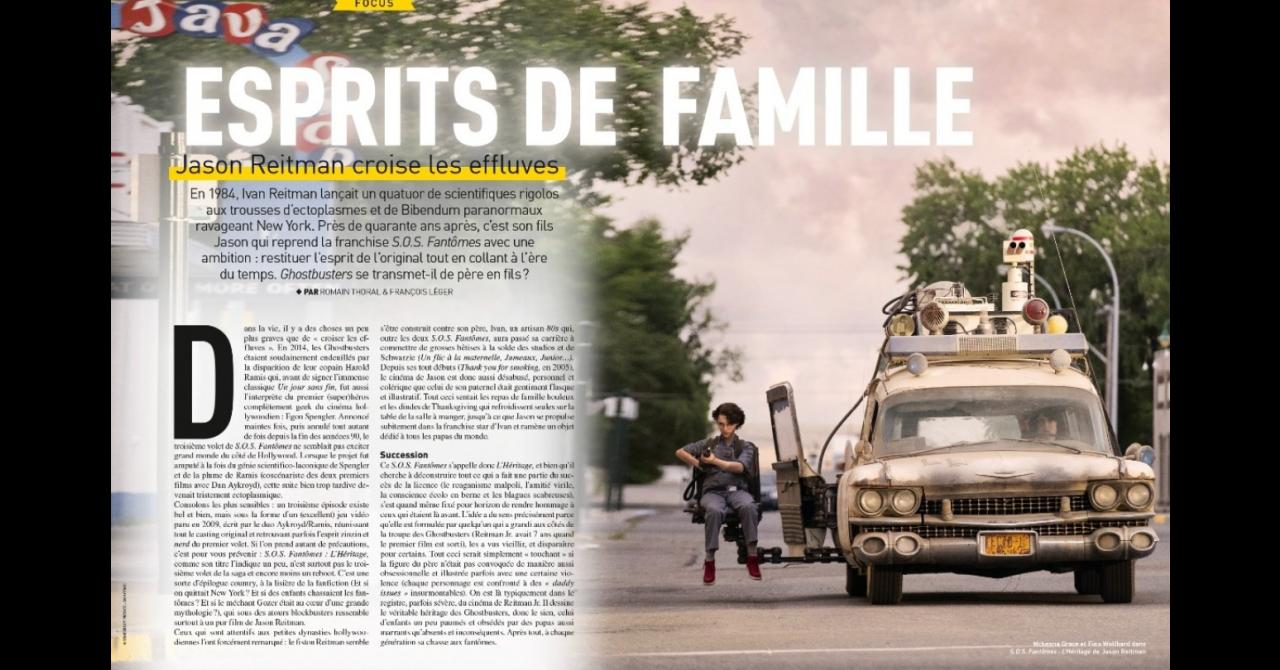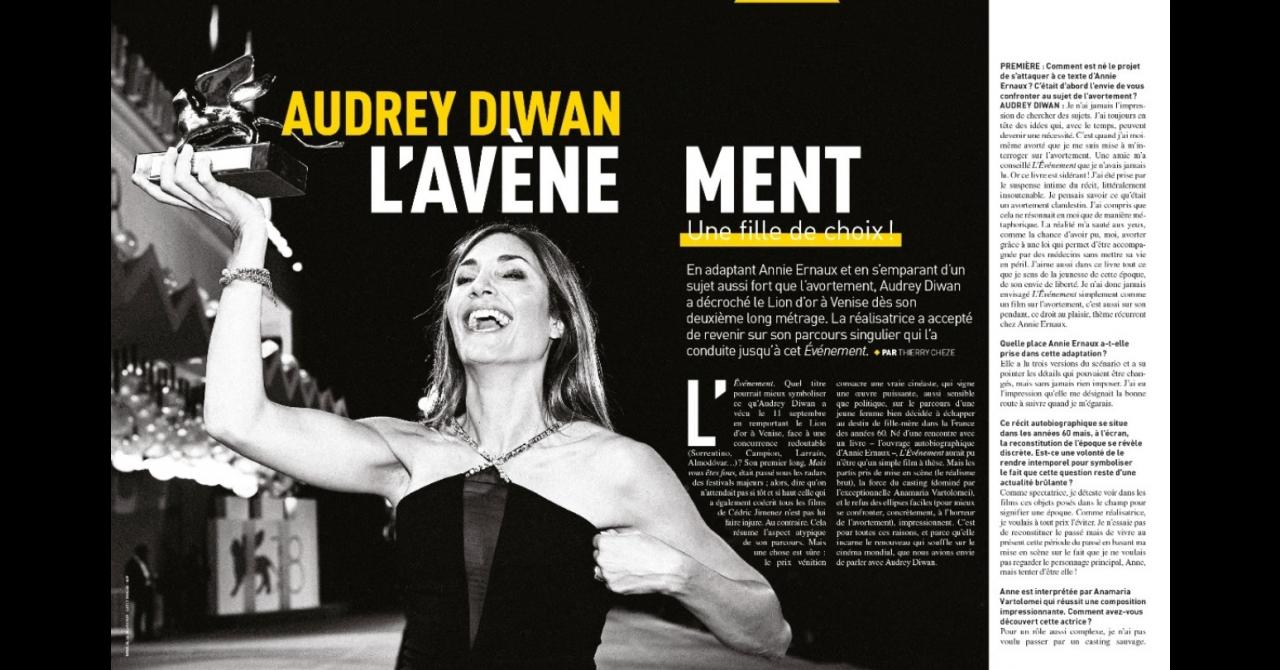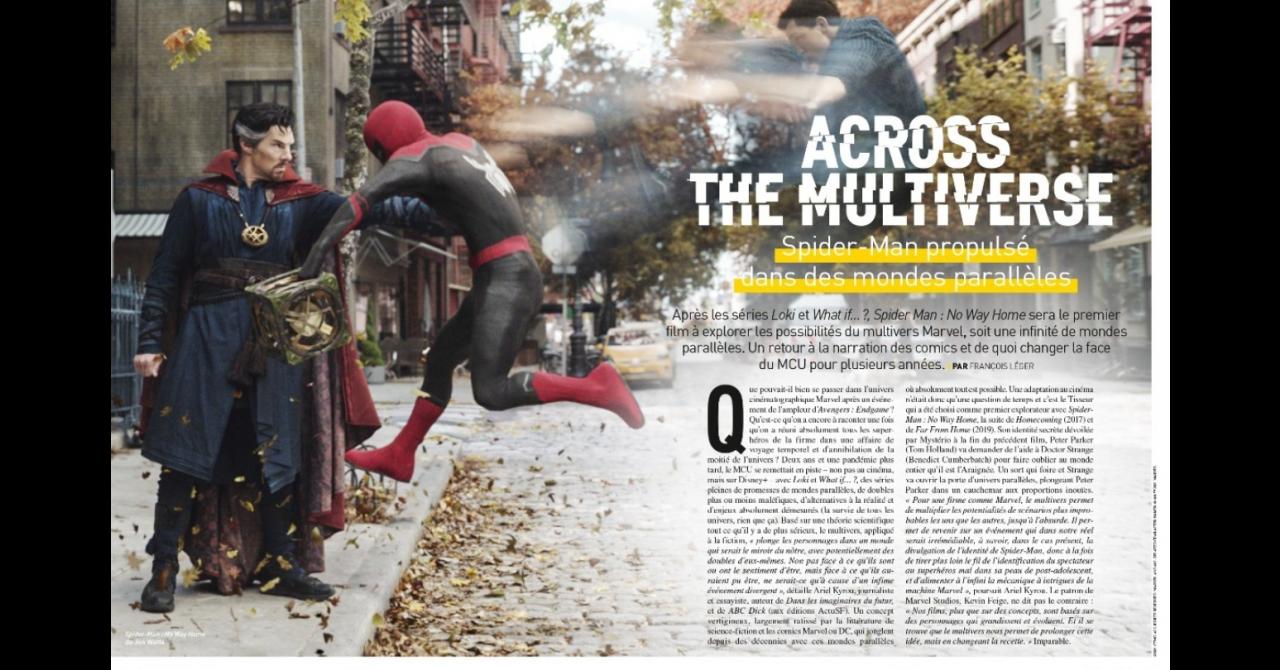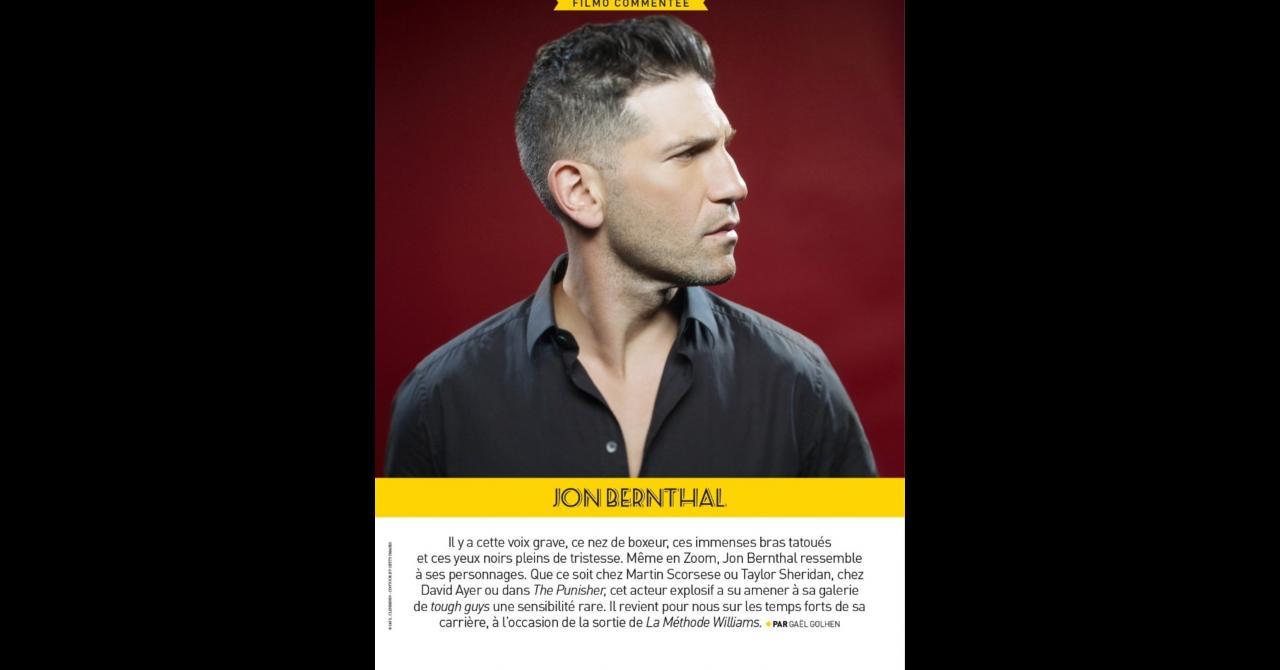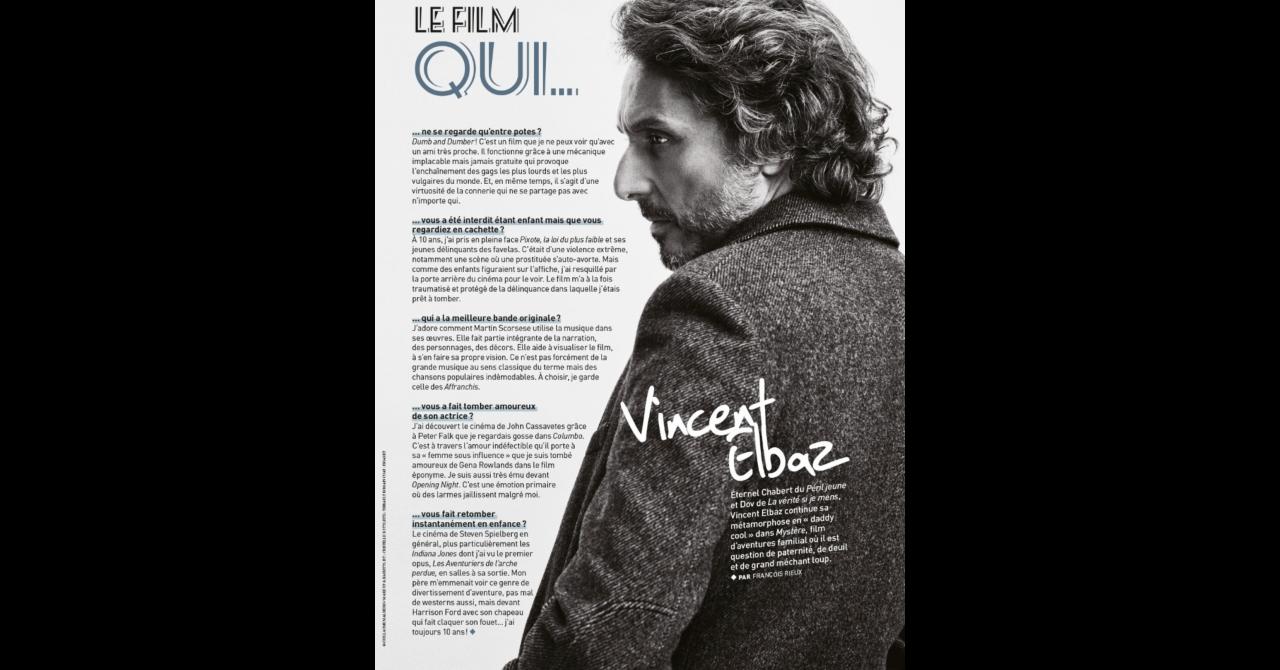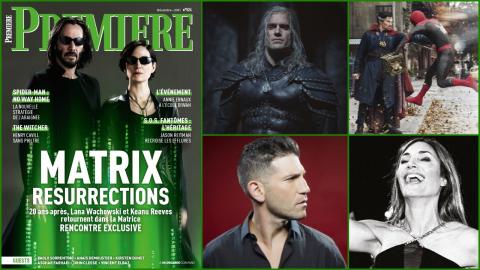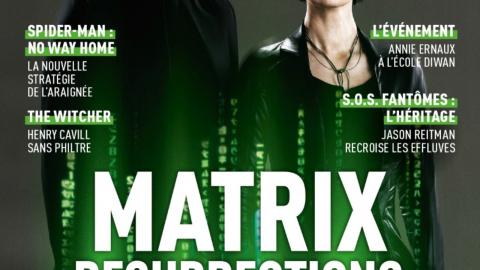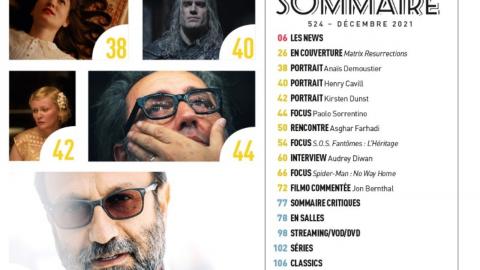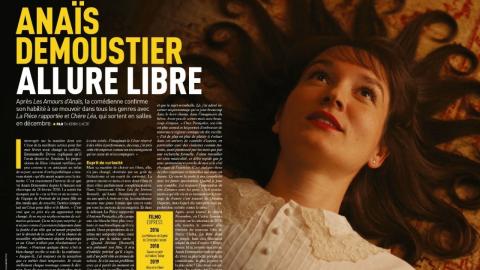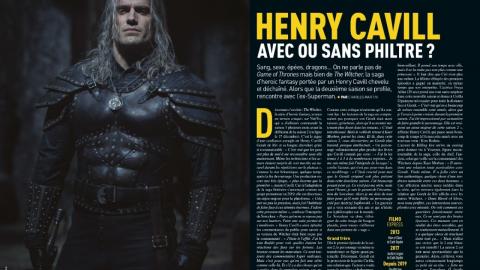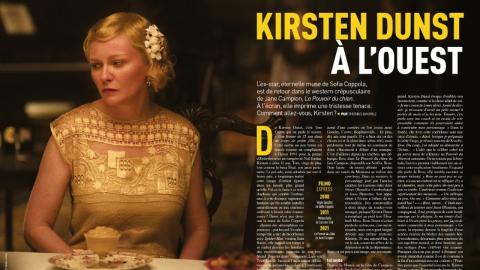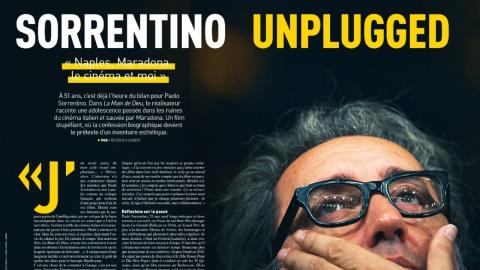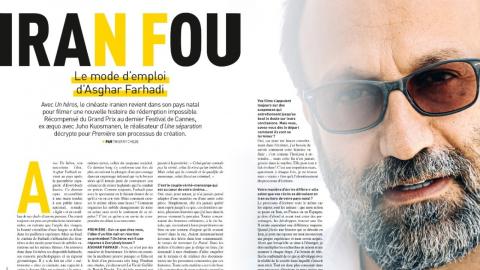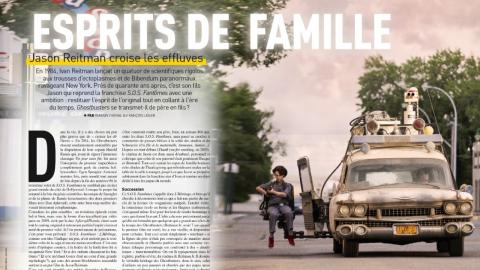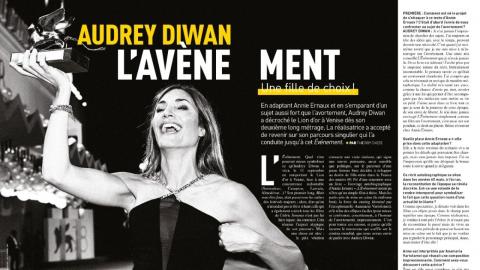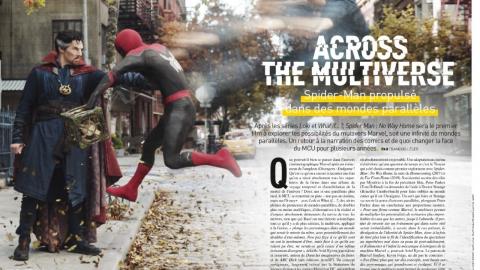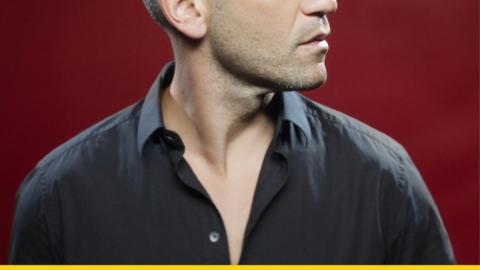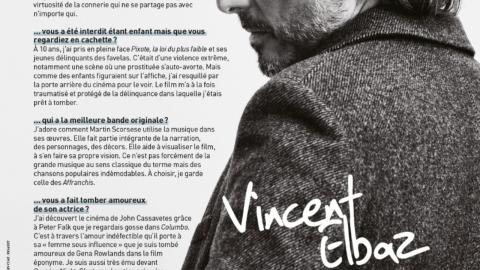 Premiere # 524: Keanu Reeves & Carrie-Anne Moss are on the cover for Matrix Resurrections

Premiere n ° 524: The illustrated summary

Premiere n ° 524: On the cover: Matrix Resurrections

Premiere n ° 524: Portrait of Anaïs Demoustier

Premiere n ° 524: Portrait of Henry Cavill

Premiere n ° 524: Portrait of Kirsten Dunst

Premiere n ° 524: Focus on Paolo Sorrentino

Premiere n ° 524: Meeting with Asghar Farhadi

Premiere n ° 524: Focus on Ghostbusters: the legacy

Premiere n ° 524: Interview with Audrey Diwan

Premiere # 524: Focus on Spider-Man: No Way Home

Premiere n ° 524: The film with commentary by Jon Bernthal

Premiere n ° 524: The film that … by Vincent Elbaz

Lana Wachowski, Keanu Reeves and Carrie-Ann Moss answer our questions pending Resurrections.
Neo (Keanu reeves) and Trinity (Carrie-Anne Moss) are on the cover of the new issue of First, as at the height of the success of the trilogy Matrix : the film had been on the cover of our magazine twice, in 1999, then again for the close releases of Reloaded and Revolutions, in 2003.
To wait until the release of the next film, on December 22, the editorial staff met the two stars of the saga, therefore, but also the director. Lana wachowski, who returns this time alone to the controls and explains why her sister Lilly did not want to participate in Resurrections. She also teases the big changes that await us in this sequel, just like the cinematographer Daniele Massaccessi (Sense8) and composers Johnny Klimek and Tom Tykwer (Cloud Atlas), which explain what the new Matrix will look like.
In addition to this file Matrix, this 524th issue contains other encounters: with Audrey Diwan, the director of the film The event, who received the Golden Lion at the last Venice festival, but also Asghar Farhadi, who tells us about his return to Iran to shoot A hero, Where Jon bernthal, coming soon to The Williams Method, who comments on his film. First also offers you the portraits ofAnaïs Demoustier, excellent in The patch and Dear Lea, of Henry cavill back in the highly anticipated season 2 of The Witcher, and of Kirsten dunst, particularly fair and touching in front of the camera of Jane campion in The power of the dog. The editorial staff also offers you three focuses: on Paolo Sorrentino, who will come back soon with God's hand, on Ghostbusters: the legacy, the new part of the saga no longer directed by Yvan Reitman, but by his son Jason, and on Spider-Man: No Way Home, to understand everything at "multiverse" being created at Marvel (with an interview with the always very talkative Tom holland !).
The critical notebook is also well filled: the film events of the month are titled Where's Anne Frank!, Supreme, In his lifetime, Human things, Tick, Tick … Boom!, Chiaroscuro… Side series, zoom on season 3 of Succession, Hawkeye, The Shrink Next Door or Squid Game, its creator Hwang Dong-hyeok delivering some crisp anecdotes on the great success of the moment. Finally, it is Vincent Elbaz, featured by Mystery, which lends itself to the game of "film which …"
Good reading !
Matrix: Let's dive back into the Premiere archives with Keanu Reeves
Here is the editorial of this issue 524:
A new dimension
At the end of October, Mark Zuckerberg announced that the Facebook company was changing its name to become Meta. The idea of ​​this new name? Sticking to the metaverse, this new technological Eldorado which is this unique immersive space, still in the works, in which in a few years we could a priori do everything – play, take lessons, go to the cinema or to the concert, and especially to consume. Some are falling from the clouds, however, the cinema had warned us. Recently with his Ready Player One, Steven Spielberg took the viewer into a somewhat distressing metaverse. But the film that had really planned everything, the one that announced the domination of the metaverse before its time, is Matrix. Twenty years ago, the Wachowski sisters described a virtual world dominated by mega corporations and put on the table all the questions (ethical, economic, intellectual and above all moral) posed by the development of this online universe. As luck would have it, it's when their prophecy seems to come true that Lana Wachowski returns with a new episode of Matrix. We couldn't ask for better timing to talk to him about Neo's return. And ask him what our future will really look like …
Gaël Golhen, editor-in-chief
I buy this number