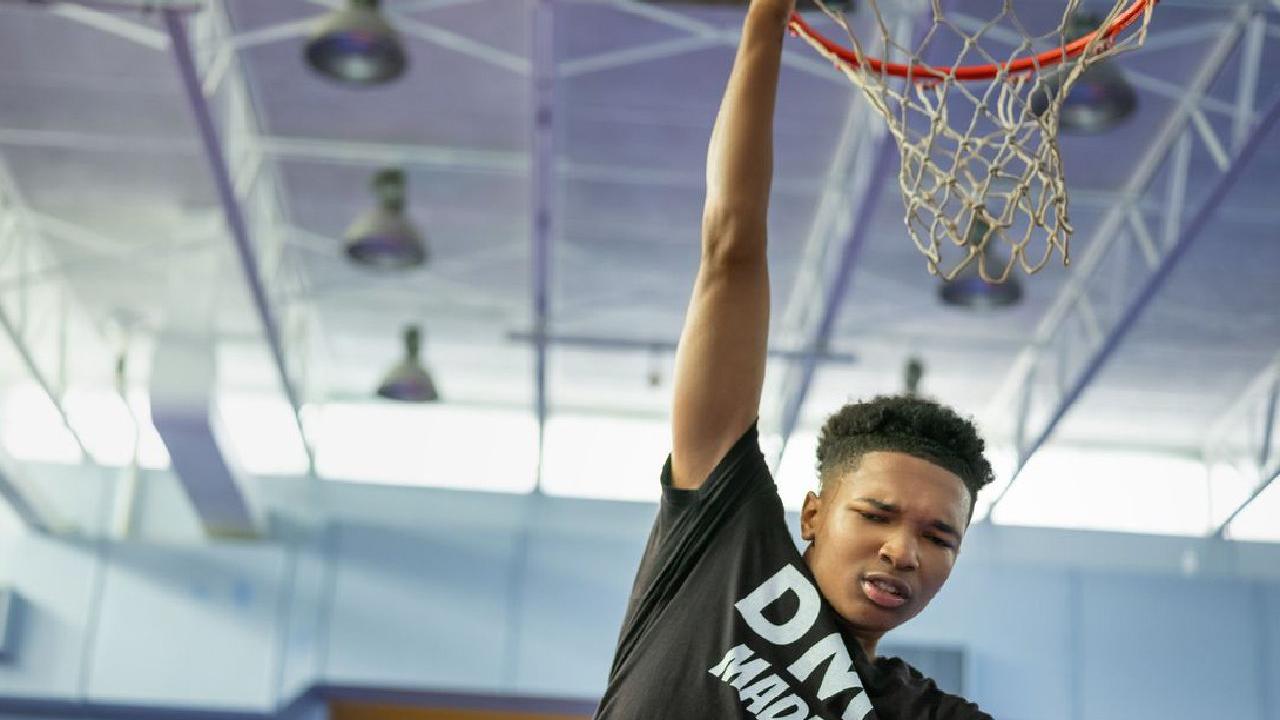 This pure sports drama, launched today on the streaming platform, does not lack ambition, but chooses the easy way by dunking all the clichés of the genre.
Between two games with his Brooklyn Nets, Kevin Durant, arguably the best active NBA player, has found the time to produce his first TV series. A fiction inspired by his own life and his breakthrough in the world of basketball. Swagger takes place nowadays. Jace (Isaiah Hill) is a phenomenon in his small town on the East Coast. Tall in height, tall in talent, he is only 14 years old, but his path to the North American league already seems clear. His mother pushes him, day and night, to become the best. Despite his gift, full of himself and in difficulty in the collective, the very young Jace still needs to be guided, framed. This is what coach Ike (O'Shea Jackson Jr.) will do. This promising former prospect failed to turn pro. But he pursues his passion by training local kids, without any real means …
Basketball is king here, filmed in an original and dynamic way, to the delight of fans who Love This Game. We live the matches from the inside because Swagger is a pure sports drama. Too sure. It very often becomes caricature. Playing the card of the gifted underprivileged kid, carried to the top by a tutelary figure, the script jumps with both feet in all the clichés – from the lesson in defeat to victories snatched at the last second – and bounces back more or less well in a painting of the systemic racism of American society. We go from a stormy training to a brutal sequence in which the young teenage hero finds himself handcuffed on the sidewalk by zealous police officers, for having taken out the trash in the evening.
Because Swagger does not lack a certain ambition. The orange ball serves as a catalyst to tell the story of the African American community and how they see sport as a way out and a social elevator. The series thus shows the pressure – essentially family – exerted on these children who must succeed, in a society where competition is king. A company made up of cut, understand "cuts", to determine which ones remain and which are failed. Even among the cadets. To be the best or not to be, that's the life of 14-year-old Jace. A psychological hell that no one wishes their kid, even if we suspect that he will not end up being drafted in the NBA within a few seasons …