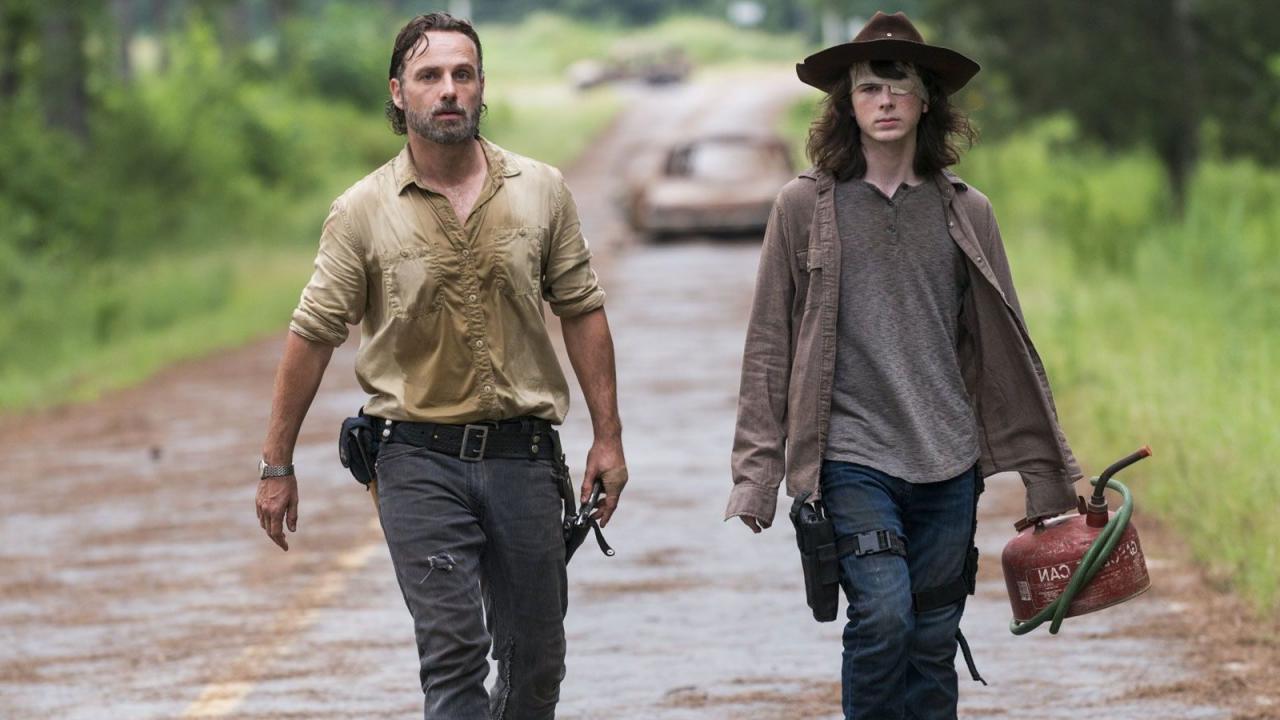 Six independent episodes,, focused on characters, old and new, from the Walking Dead Universe.
While World Beyond is slowly coming to an end, that Fear will be returning to the air soon, another spin-off from The Walking Dead has just been officially ordered. It will be called Tales of the Walking Dead and will be somewhat different than what we are used to seeing, as it will be an anthology made up of independent hour-long episodes, focusing on characters, old and new, from the Walking dead universe.
The Walking Dead: first info on the second part of season 11
Season 1 will consist of six short stories, or six episodes, which will be shot right after the New Year. Channing Powell, writer and producer of Walking dead and Fear the Walking Dead will be the showrunner at the helm, assisted by franchise supervisor Scott M. Gimple. Tales of the Walking Dead is expected in summer 2022 on our screens.
"This series, more than any other in the [franchise], draws on new voices, perspectives and ideas – bringing stories to life different from those we have told before ", tease Gimple, while the showrunner wants "pushing the limits of this universe to bring you something new and unexpected, while always hoping to offer the public what they love in this kind of show ".
It remains to be seen which six characters will be affected by this story: could a Glenn or a Beth come back for an episode? Will the franchise take the opportunity to bring Rick back? Or Michonne? Fans are already crossing their fingers.