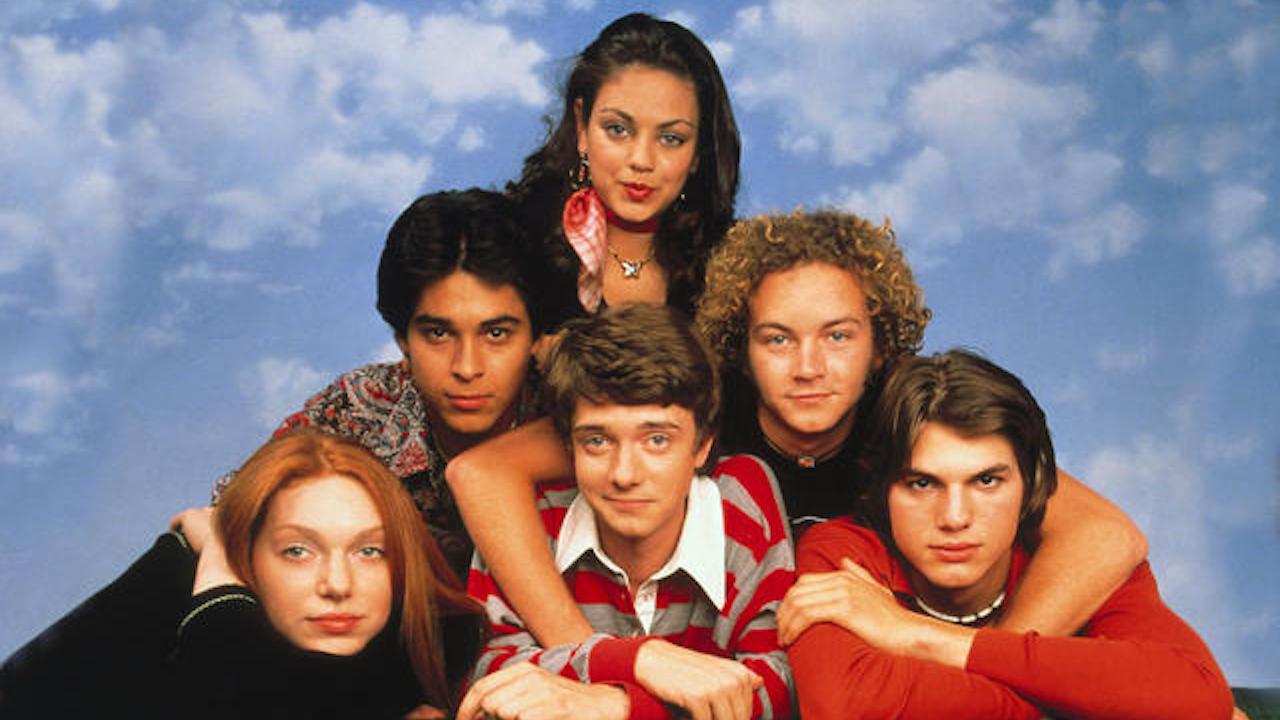 The spin-off of the series That '70s Show, for Netflix, is revealed a little more.
Announced last October, the spin-off series of That '70s Show (created by Bonnie and Terry Turner) is now embodied. Focusing on the daughter of Donna and Eric, main characters of the original series, returning to her paternal grandparents for the holidays, That '90s Show will reunite with Red and Kitty with their original cast Kurtwood Smith and Debra Jo Rupp. And facing them, Leia Forman, embodied by Callie Haverda.
That '90s Show: a sequel to That '70s Show is coming to Netflix!
For his band, Ashley Aufderheide, Mace Coronel, Maxwell Acee Donovan, Reyn Doi and Sam Morelos were chosen to portray Gwen, Jay, Nate, Ozzie and Nikki respectively. New to the franchise, they could be surrounded by alumni from the original series. Indeed, according to Deadline the other OGs Topher Grace (Eric), Laura Prepon (Donna), Mila Kunis (Jackie) and Ashton Kutcher (Kelso) are currently in negotiations with Netflix and are expected to return for the 10-episode series. Danny Masterson is not expected to make any appearances, following recent rape charges against him. Wilmer Valderrama either, he had also spoken against a spin-off of the first show.
Mila Kunis no longer wants to shoot with her husband Ashton Kutcher: "It's too weird!"
As a reminder, That '70s Showwhich ended in 2006 after eight seasons, was treated to a short-lived spin-off series, That 80's show (cancelled after 13 episodes). This time turned to the 1990s, That '90s Show is again signed by the Turners, who are writing and producing the series alongside their daughter Lindsey Turner. It will be available on Netflix, but no release date has yet been announced.
That '70s Show is 20 years old: the former stars remember in pictures