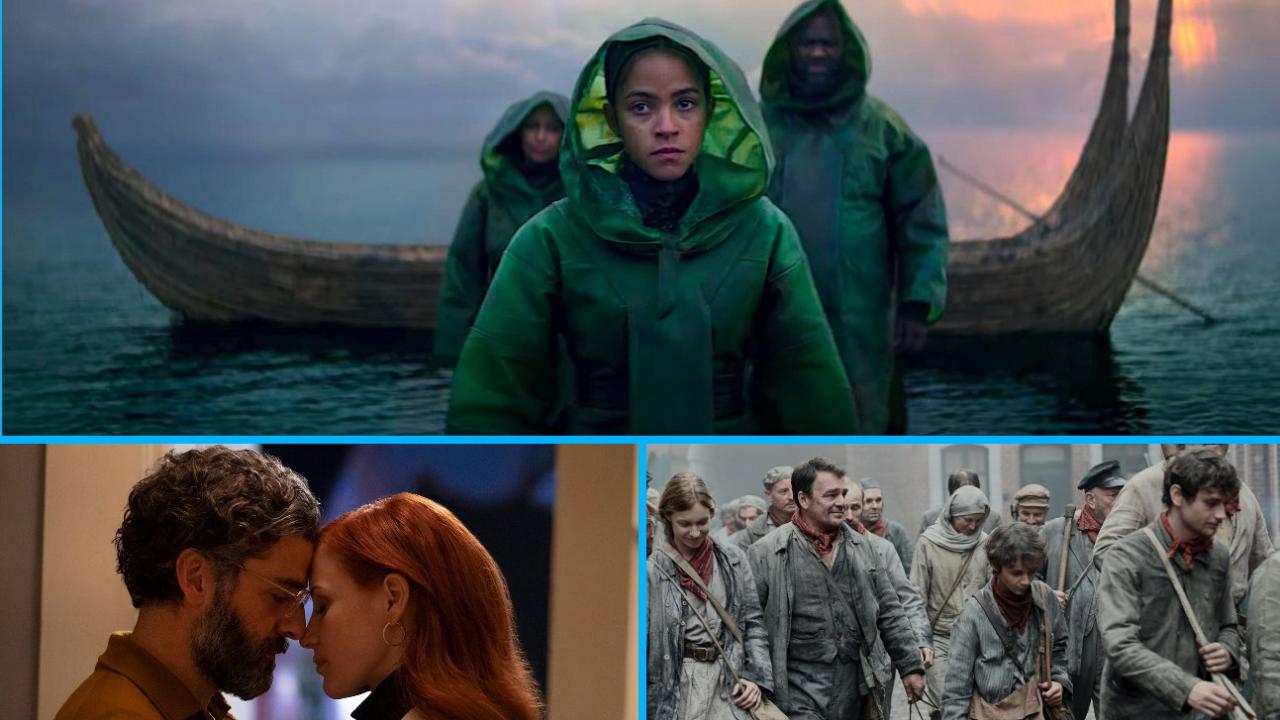 From Foundation to Y: The Last Man, including Germinal and the new American Crime Story.
Germinal – since Wednesday, September 1, 2021
Put online on Salto before its linear broadcast on France 2 (soon) this new adaptation of Emile Zola's novel is a shock. On the visual level, already, with a photograph and breathtaking images, which send us back to the heart of the mines of the North at the end of the XIXth Century. But not only. The casting is perfect, the production of David Hourrègue impresses and Julien Lilti's writing meticulously captures the rise of social anger. A French event.
Impeachment: American Crime Story – since Tuesday, September 7, 2021
On the American channel FX and in France soon on Netflix and Canal +. After the case OJ Simpson and the assassination of Gianni Versace, Ryan Murphy takes on the Monica Lewinsky affair, with Clive Owen as Bill Clinton. A unique vision of one of the most significant moments in history in contemporary America.
Anna – from Friday September 10
After He miracolo, Niccolò Ammaniti adapts his novel into a dark and poetic post-apo series. An intense dark tale about childhood and the end of innocence, where adults have disappeared and the youngest have recomposed a chaotic and violent society, torn by the fear of growing up. A captivating and sumptuous Italian fable, available in full on the online platform Arte.TV, two months before its TV broadcast.
Dr Death – from Sunday September 12
Released this summer on the American platform Peacock, this 8-episode mini-series (to be seen in France on StarzPlay) tells the true and disturbing story of Dr. Christopher Duntsch, a rising star in the Dallas medical community, who massacred several of his patients on the table, before being investigated and denounced by colleagues. Facing a chilling Joshua Jackson, Alec Baldwin and Christian Slater form a duo of thunder.
Scenes from married life – from Monday, September 13
In 1973, Ingmar Bergman pioneered the miniseries with Scenes from a Wedding, variation in six episodes on the fall of a Swedish couple, with an unforgettable Liv Ullmann. Jessica Chastain succeeds her in this HBO remake (to see in France on OCS), opposite Oscar Isaac, in a modernized version, written by Hagai Levi, the Israeli author behind The Affair.
Y: The Last Man – from Wednesday September 22
The American platform Hulu adapts the comics of Brian K. Vaughn and Pia Guerra, which depict a post-apocalyptic world, the result of a cataclysm that wiped out all mammals carrying a Y chromosome, except one man cisgender and his tame monkey. A unique post-apo tale to see in France on Disney Plus.
Midnight Sermons – from Friday September 24
Mike Flanagan, creator of The Haunting of Hill House, is back on Netflix with a brand new nightmare story. This time he takes us to a remote island plagued by supernatural events after the arrival of a mysterious priest. With Zach Gilford (Friday Night Lights) headlining.
Foundation – from Saturday September 25
It is the most ambitious project of the very young Apple TV + platform to date. An adaptation of the books of Isaac Asimov, one of the emblematic pioneers of SF literature. A great series in the stars, cosmic and political, which promises to be astonishingly beautiful, with a thunderous cast, carried by the excellent Jared Harris. Is there a need to add more?
CSI: Vegas – from Wednesday October 6, 2021
It was the biggest TV series of the 21st century. A real social phenomenon, exploding audiences and generating vocations. The experts are back. And not a spin-off version at La Bourboule! It is indeed Gil Grissom who is making his comeback, with Sara Sidle by his side. Hoping that the authors had the good idea to dust off a concept that is still frankly worn out …
Chapelwaite – from October 2021
Amazon Prime Video does not yet give a precise date, but it is the platform that will broadcast the highly anticipated adaptation of Stephen King in France. A series inspired by the short story The one who keeps the Worm, who moves Adrien Brody into the cursed old family home in a small town in Maine. A dark tale, with a gripping and distressing atmosphere.