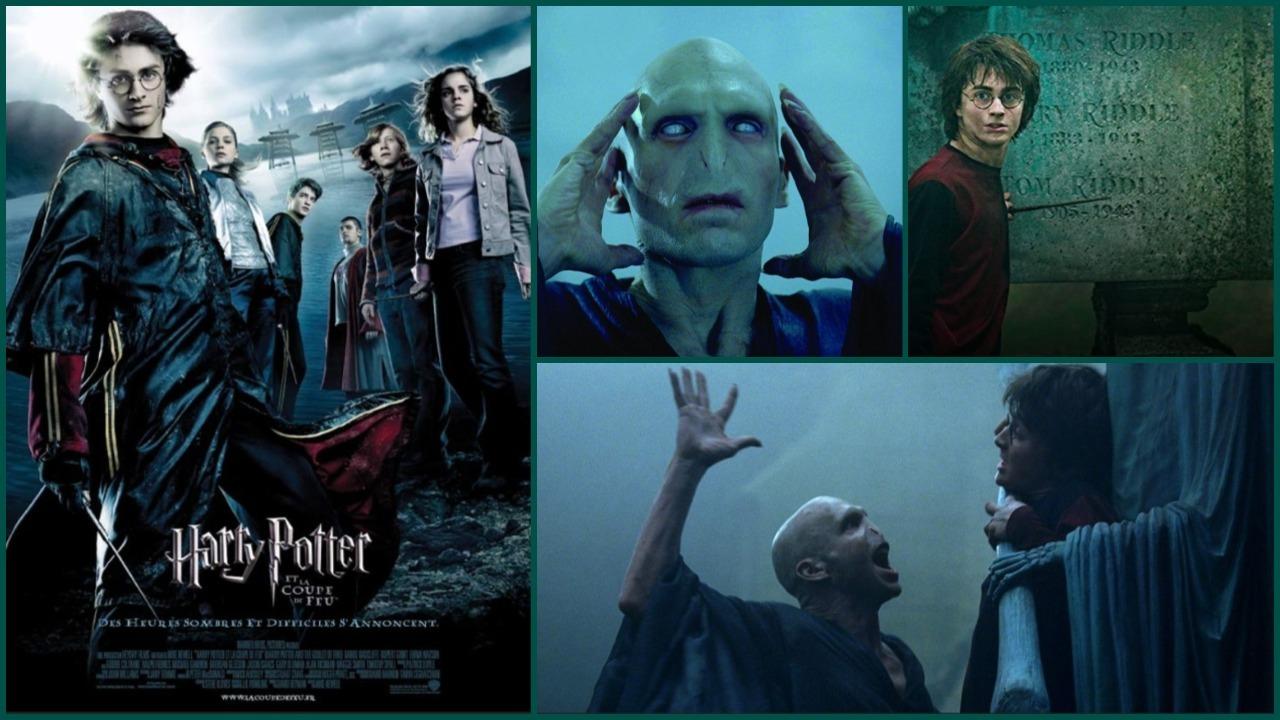 "I loved watching Ralph Fiennes play. He's tall, very slim and he knows how to use his body perfectly in space. It's incredibly graceful and powerful at the same time."
TMC continues its rebroadcast of Harry potter on this Monday evening, with the fourth part, The goblet of fire, released in 2005 at the cinema. The only one to have been staged by Mike newell, who succeeded Alfonso Cuaron, a director who had dared to turn the wizarding world upside down to impose his style. While he could not keep all the elements of JK Rowling's book, too dense to be condensed into two hours of film, the director filmed a few striking scenes in The Goblet of Fire. Notably the return of Lord Voldemort, first played by Ralph Fiennes and shown on screen in his final form. A sequence obviously awaited by the fans, that Daniel radcliffe tells in our special issue First special Harry potter (July 15, August 2021). He is accompanied by the director, and producer David Heyman. Here is an exerpt.
Harry Potter and the Prisoner of Azkaban: "JK asked me to stay true not to the book, but to the spirit of the book"
Daniel Radcliffe: Wow, that scene! Thinking about it still gives me chills. It was one of the strongest moments of my entire history with Harry! We knew that we were filming an essential part of the saga. A turning point. We shot it last. And the fact of having waited so long has increased the pressure. It was a huge emotional load that you had to try to contain and manage. I still don't know if I succeeded. (Laughs.) Still, I remember I wasn't that worried. For good reason: when I saw what Ralph was doing [Fiennes] in front of me, I thought: "At least in this scene, there will be a really good one. If I don't do it, he'll be able to distract them. " (Laughs.) I loved watching him play. He is tall, very thin and he knows how to use his body perfectly in space. It's incredibly graceful and powerful at the same time. I am very young. I am not his equal. I am far from it. I didn't have the confidence to speak with him between takes. I couldn't take the risk of chatting, even for a minute, I was too afraid to lose my focus …
David Heyman: The goblet of fire is indeed a pivotal moment in Harry's fate. It was a film that had to be spectacular but above all intense. Full of emotions. And I assure you that for me, as a producer, it was also very intense. (Laughs.) With this film, we went to a higher register. In terms of production, there were many unseen sets. The Quidditch World Cup and the Death Eater attack, the Triwizard Tournament with the underwater scenes, or the labyrinth. It was crazy !
Harry Potter turns 20: the top 20 best characters
Mike Newell: Before Directing The goblet of fire, I did not know anything about this kind of films. I did not have
I've never shot blockbusters full of digital special effects and I learned a lot from this experience. After doing three projects in the United States, I had the opportunity to come back to an English production, but on an American scale. I was able to shape the story as I saw fit, put quite personal things in it, for the simple reason that British schools and their pupils hold no secrets from me. It's crazy to think that I was the first Englishman to make a film Harry potter. And as bizarre as it might sound, despite the dragons and spells, I really felt at home.
Mike Newell – Harry Potter 4: "It must be remembered that I made good old Robert Pattinson debut"