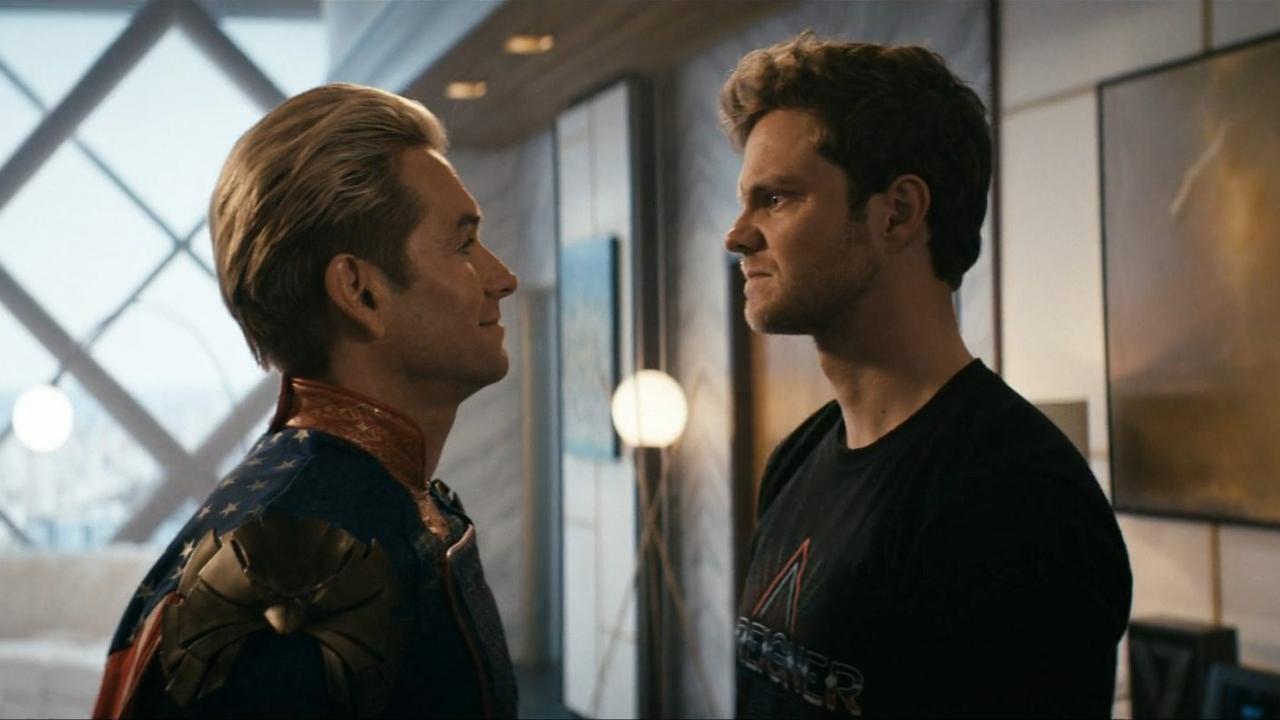 "You could say those powers come from within Hughie!"
Now they have the weapons to defend themselves! Season 3 of The Boys offered Hughie and Butcher temporary powers. For 24 hours. While Billy has eyes that fire lasers, little Hughie gets the ability to teleport…but loses all his clothes in the process!
"Amusingly, his first combat instinct would be flight.", analyzes the showrunner of The Boys Eric Kripke at variety. "So it was fun that his first natural instinct, that his power manifested like that. So, literally, he has a knack for getting out of there whenever he gets in trouble. As a purely defensive and evasive power. Something that looks like him and – if we follow the rule of powers – just reveals the thing that's already inside of him! You could say those powers come from within Hughie!"
The Boys: the answers to the questions we ask ourselves after the start of season 3
Even if in passing, the boy is stripped of his clothes and finds himself in Adam's outfit at each teleportation! "We take each new power trying to make it as realistic as possible. If he can teleport, if he has an organic power to teleport, how does he take his clothes? How to do ? We thought he just couldn't! He teleports without his clothes because it's an organic power inside his body. And her clothes aren't magic, that would be totally unrealistic."
Suddenly, Jack Quaid spent quite a lot of time naked on the set. But the actor doesn't care:
"The kid in me always wanted to be a superhero. I've always wanted to play a character with superpowers." says Meg Ryan's son. "And I can really do that this season. And then Nightcrawler (that teleporting X-Men) is actually one of my favorite superheroes… So the fact that I teleported is such a dream come true. Even if it goes with a trap, the fact that he ends up naked. But Hughie can never have a total win in this series. He has half wins… But whatever, I'm a super- hero. If I have to be naked to do it, whatever!"
Season 3 of The Boys will continue Friday on Prime Video.