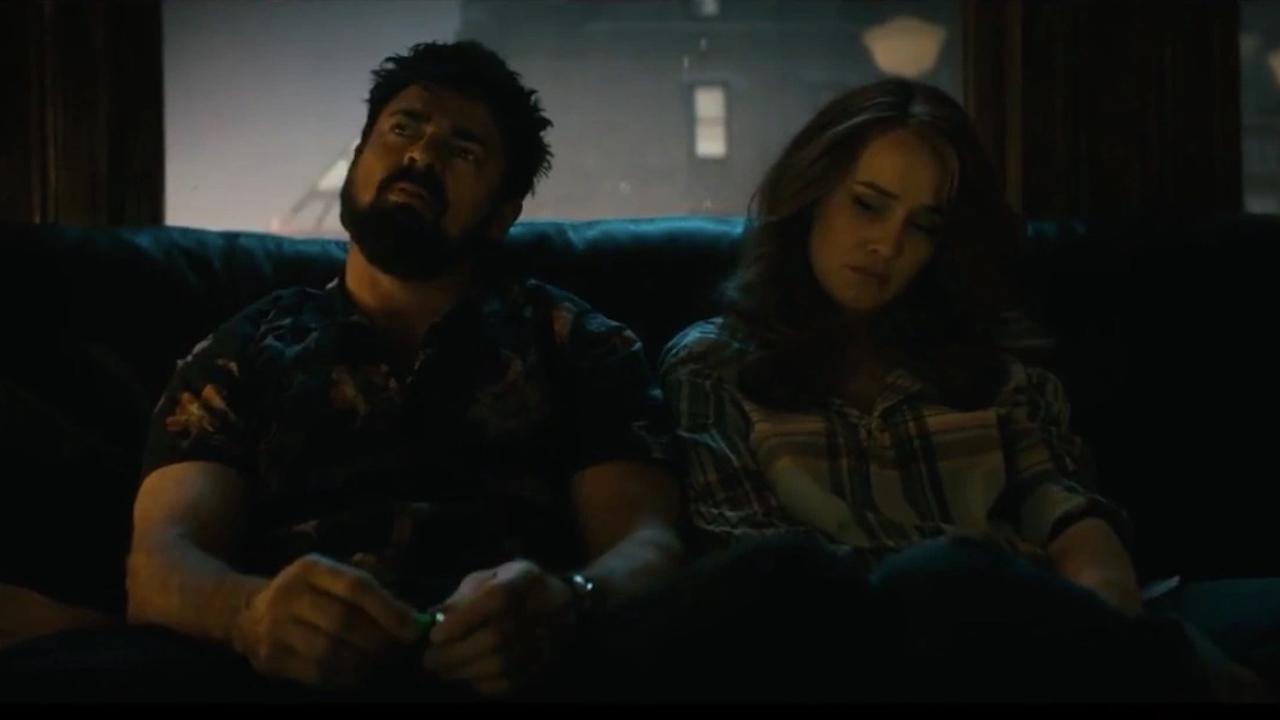 The showrunner deciphers episode 5 and this scene inspired by In the Shadow of Hatred and The Postman Always Rings Twice.
We saw them get closer over the course of season 3 of The Boys. But we didn't think it could go that far! Spoiler alert…
In episode 5, online on Prime Video since Friday, Maeve kissed Butcher wildly, before jumping on him. The two enemies of Homelander thus spent a passionate night:
"The writers spoke of this moment as a desperate and somewhat dirty moment"tells showrunner Eric Kripke at TVLine. "We thought of it as that scene from In the Shadow of Hatred, when Billy Bob Thorton and Halle Berry are jumping on each other and it's so dirty because they're both grieving. So we talked a lot about their state of mind at that moment. They are both cornered. And they both have so much in common, surprisingly: they hate Homelander, they hate superheroes, they both feel destroyed. And then it kind of explodes in that night of sex!"
Discover The Legend, the "Stan Lee" of The Boys who arrives in season 3
To shoot the sequence, Karl Urban was inspired by "the first major sex scene between Jack Nicholson and Jessica Lange in The Postman Always Rings Twice. It's so desperate and grimy and fast-paced, and it really inspired him. If you place the two sex scenes next to each other, they are quite similar by the way. It was pretty much kind of a capture of that energy of desperation."
Unfortunately for Maeve, Homelander was able to sense Butcher on her after that moment of abandonment and put her out of harm's way. "There is reason to be very concerned for Maeve. She is in a difficult situation"teases Kripke, who explains that Homelander didn't act so much out of jealousy, but rather out of calculation:
"He's been planning this for a while. Ever since the plane video Maeve blackmailed him with. This guy is really controlling Vought and he's starting to settle his debts, and that's what makes him so scary!"
Season 3 of The Boys will continue Friday on Prime Video.