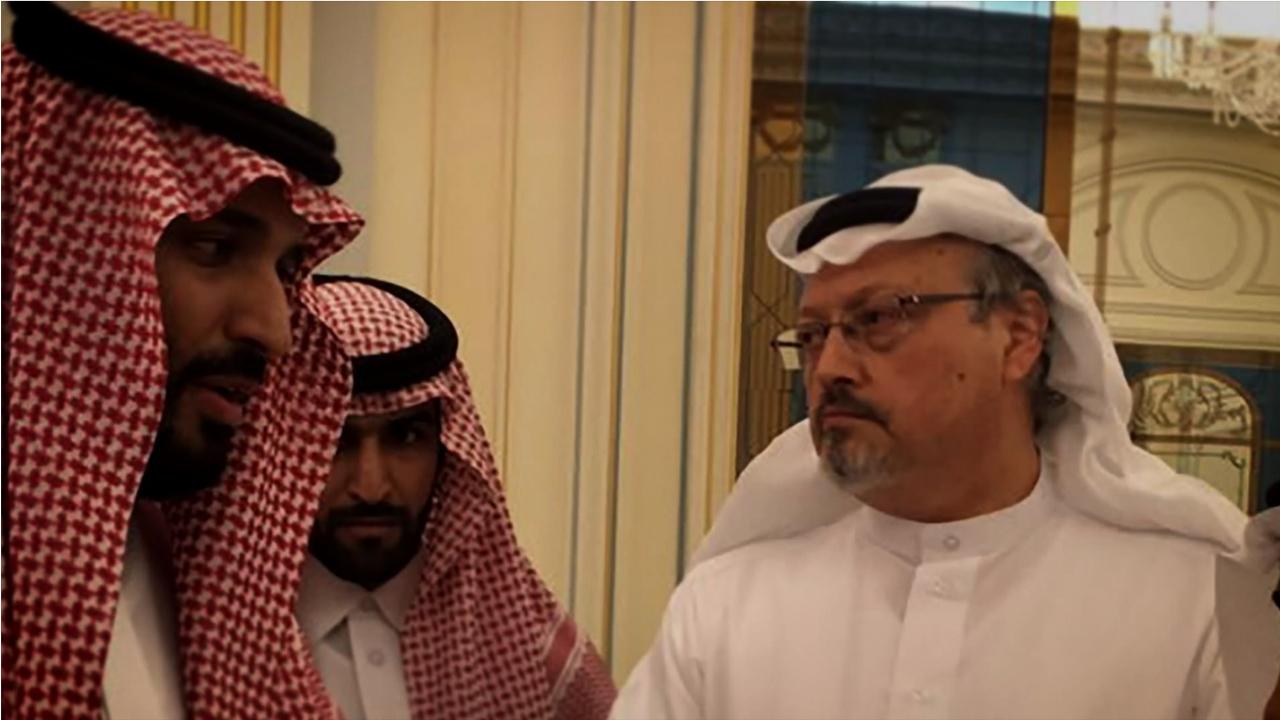 Meet the director Bryan Fogel, who signs a new shocking docu-thriller, four years after his Oscar for Icarus.
Four years later Icarus, great documentary on doping in cycling, The Dissident arrives on VOD and it's an incredible docu-thriller that looks back on the death of Jamal Khashoggi, the Saudi dissident. Bryan Fogel tells us behind the scenes of this shocking film in the First April 2021 (on newsstands next week). While waiting for the publication of the full interview, here are three questions for the director.
Icarus was a buddy movie, a doping documentary and a real thriller. In the same way, The Dissident mixes the plot film, the love story, the portrait of an activist and documentary on Saudi power … What aspect of the film is most important to you?
The story as a whole. The essence of the film for me was to reveal a truth that otherwise the world might not have had access to. The Dissident is a tomb for Jamal, but it is also a testimony for Hatice, and Omar. And obviously it is a testimony that sheds a very harsh light on what is happening in the world today. What's going on with the Biden administration just as we speak is interesting. They have just made the archives public while refusing to sue MBS. It makes the story more relevant today than when we finished it a year ago. Nothing has changed !
Icarus: the shocking docu-thriller that received the Oscar can be seen on Netflix [critique]
Basically, what is the objective of your films? Create an electric shock to make things change?
It would be crazy to make a documentary starting with that idea. What interests me are the stories that are not told. I'm not launching into a film with the ambition to move awareness or change the laws. Can you imagine the trick? No, when I started The Dissident, the idea was to tell the fate of Jamal. And to stage it in such a way as to strike the spirits. As I had access to the sources, I had to go beyond what the newspapers had told. I have an approach to storyteller when I start a project. It would be crazy to think that we are going to have a leader arrested while making a film. As crazy as making films for the sole purpose of winning prizes. ThatIcarus was able to turn things around, it's fabulous, but it was beyond my control, and beyond my power actually. I can't think of that stuff when I'm working on a movie. It would be crippling. And that would be a source of error …
You often say in interviews that you were surprised to learn that Netflix (and Amazon) had finally refused to distribute The Dissident. Considering the subject, you did not suspect it while doing it?
No, I couldn't foresee it. There is a big difference between the business of these companies and being able to speak your four truths in power. And that I really noticed after the realization of The Dissident. We are living through a period of intense economic globalization. A few years ago, before streaming services became so globalized, there were other means of distribution. And the Covid has further accelerated things. Don't get me wrong: I love Netflix! It's great for a filmmaker to see their content massively distributed to all corners of the world. But we can see that it is complicated for films which are more political or whose subject is controversial to exist in these new conditions. These platforms look at everything through a globalized prism. Their content must be accepted by Pakistan as well as by the United States or Brazil, by China as well as by Russia. And … well … that's not really the case with Dissident. But I'm not going to complain: I have a great French distributor who managed to show the film …
The Dissident: After Icarus, Bryan Fogel signs a captivating new docu-thriller