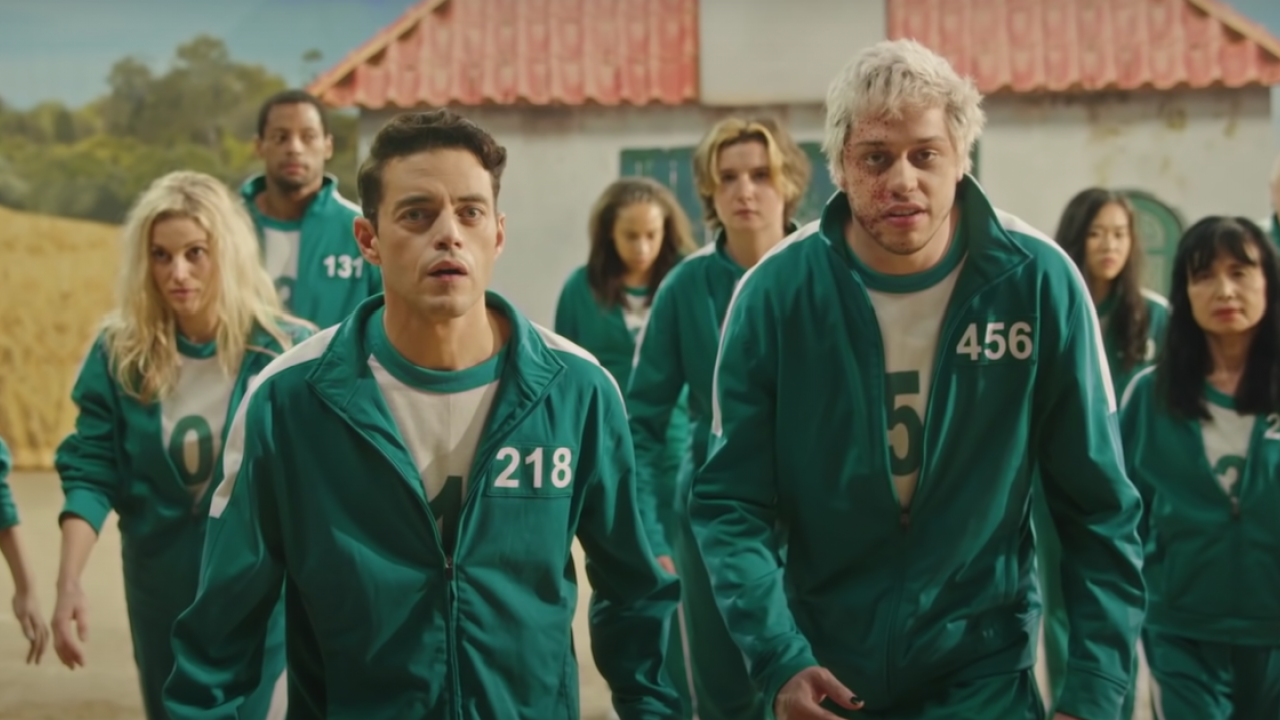 "45 billion Won is a lot of money … well I think … I'm having a little trouble converting!"
The phenomenon Squid Game fleshed out a little more on Saturday night, as Netflix's Korean series got its own parody at SNL ! Presented by Rami Malek, this edition of Saturday Night Live replayed Squid Game inside a country / rap music video à la Lil Nas X!
It is the comedian Pete Davidson who launched the sketch: what to do when you are in a total galley in life? "Guess I have to play Squid Gaaaame ", he began to sing, joined by James Bond's new villain. In his jogging number 218, Rami Malek, gently mocked the Netflix series, his guards dressed in "PlayStation symbols" or the boss and his mask "who looks like Doctor Doom".
Almost all the games have gone there and the result is frankly funny. Fans of Squid Game will appreciate.
guess I gotta play the squid game pic.twitter.com/q7vmm55GJX

– Saturday Night Live – SNL (@nbcsnl) October 17, 2021