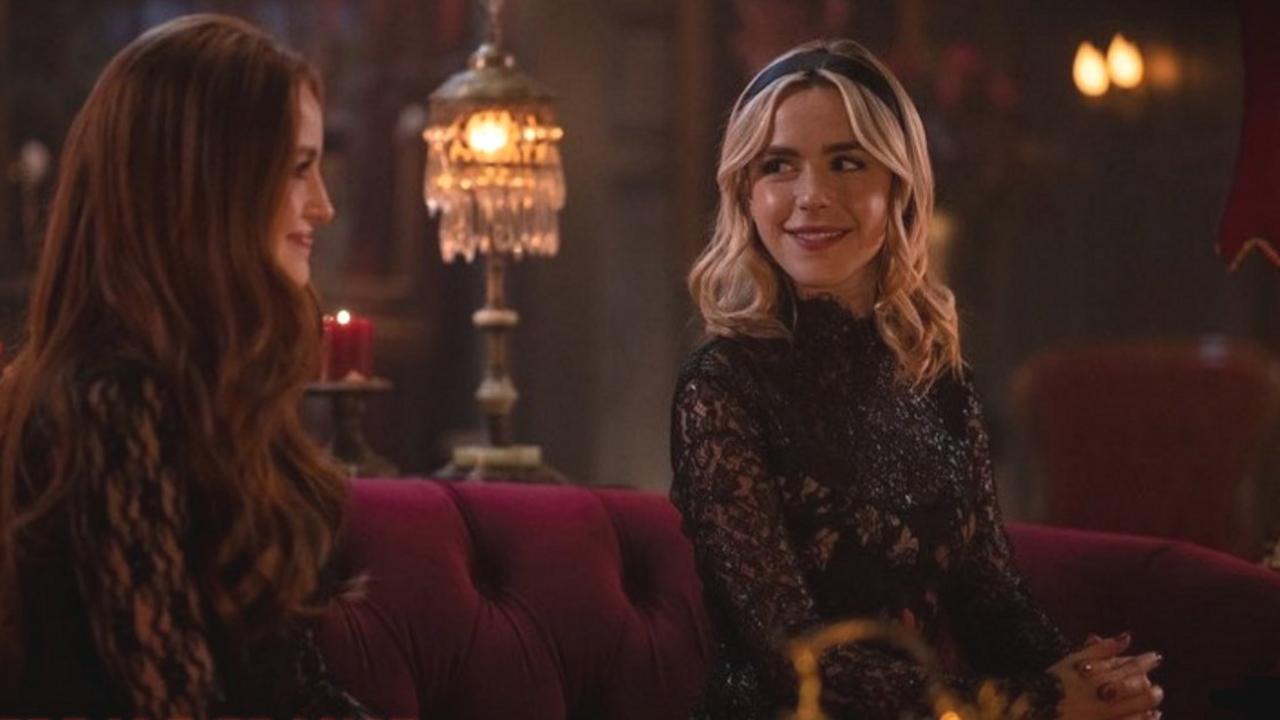 The witch, still played by Kiernan Shipka, will arrive in episode 4.
Since the start of season 6, the town of Riverdale, or rather Rivervale, has switched to the supernatural. And she will even welcome within her a real witch, with real magical powers. Teased for weeks, the arrival of Sabrina is finally displayed!
The character, played by Kiernan Shipka in four seasons of Netflix's teen fantasy series, will land in Riverdale in episode 4 – next Wednesday – for the first time. We can already see it on these unpublished images uploaded by the CW. Remember that in the comics, the two universes really intersect.
It remains to be seen what Sabrina will do at Rivervale and how it will reverse the fate. Shipka confides to ComicBook.com that she adored taking over this character that she had not played for two years. "I was surprised how quickly she got over me … It was like riding a bike, actually! "
New images from episode 6×04 of #Riverdale (Or… #Rivervale 😉) pic.twitter.com/9J0WGoKDQL

– Riverdale France (@Riverdale_FR_) December 1, 2021