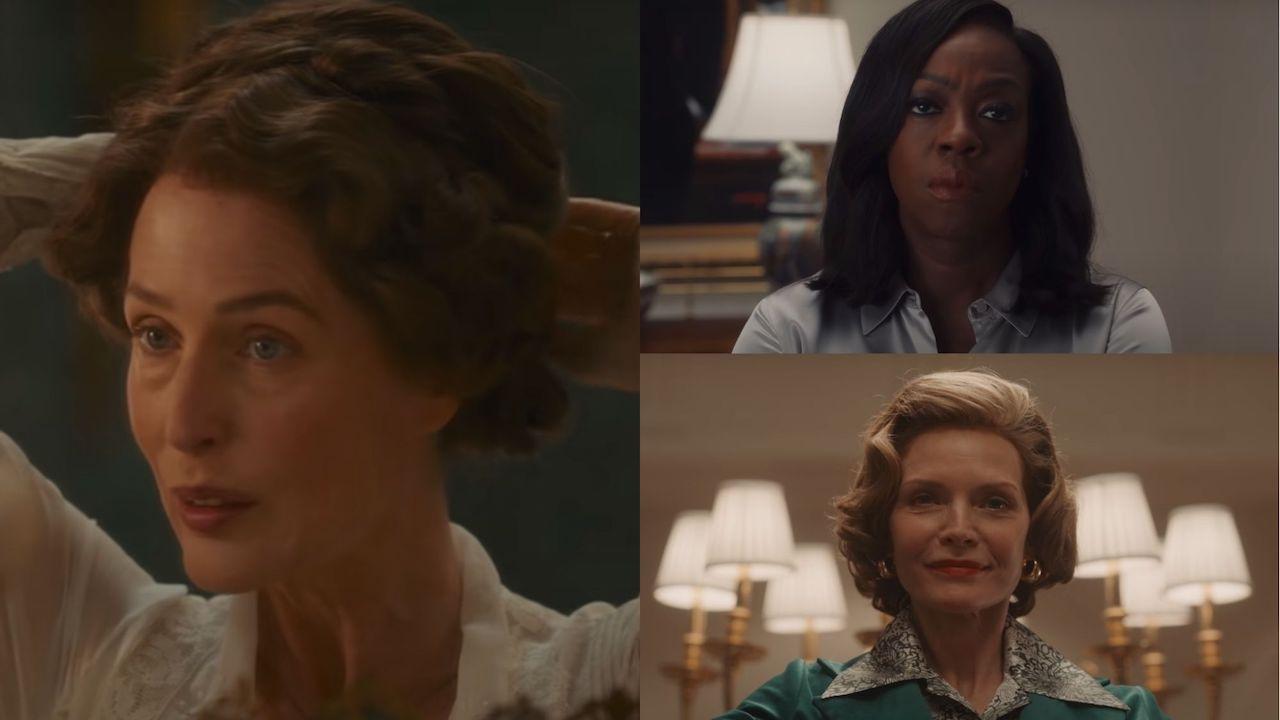 Also starring Viola Davis as Michelle Obama and Michelle Pfeiffer as Betty Ford.
Announced last June, Showtime's American series The First Lady is revealed in a first trailer presenting in turn the three wives of Presidents who will be mentioned there: Eleanor Roosevelt, Betty Ford and Michelle Obama.
Performed respectively by Gillian Anderson, Michelle Pfeiffer and Viola Daviswho is also the producer of the series, The First Lady will therefore be devoted to the wives of three influential American Presidents. Its synopsis promises a "revealing reframing of American leadership through the prism of the First Ladies. Starring Viola Davis as Michelle Obama, Michelle Pfeiffer as Betty Ford and Gillian Anderson as Eleanor Roosevelt, this series delves into the personal and political lives of these ladies. Exploring every aspect of their Washington journey, family life and world-changing political contributions, the impact of the White House women is no longer hidden."
Broadcast from April 17 on Showtime, the series also has its cast Aaron Eckhart in Gerald Ford, OT Fagbenle in Barack Obama and Kiefer Sutherland in Franklin D. Roosevelt. It will consist of ten episodes and is produced by Susanne Bier.
The series adds to the long list of new content expected for 2022 on Showtime, including Super Pumped on the creation of Uber or even The man who came from elsewhere.
Super Pumped: after Uber, focus on Facebook for season 2