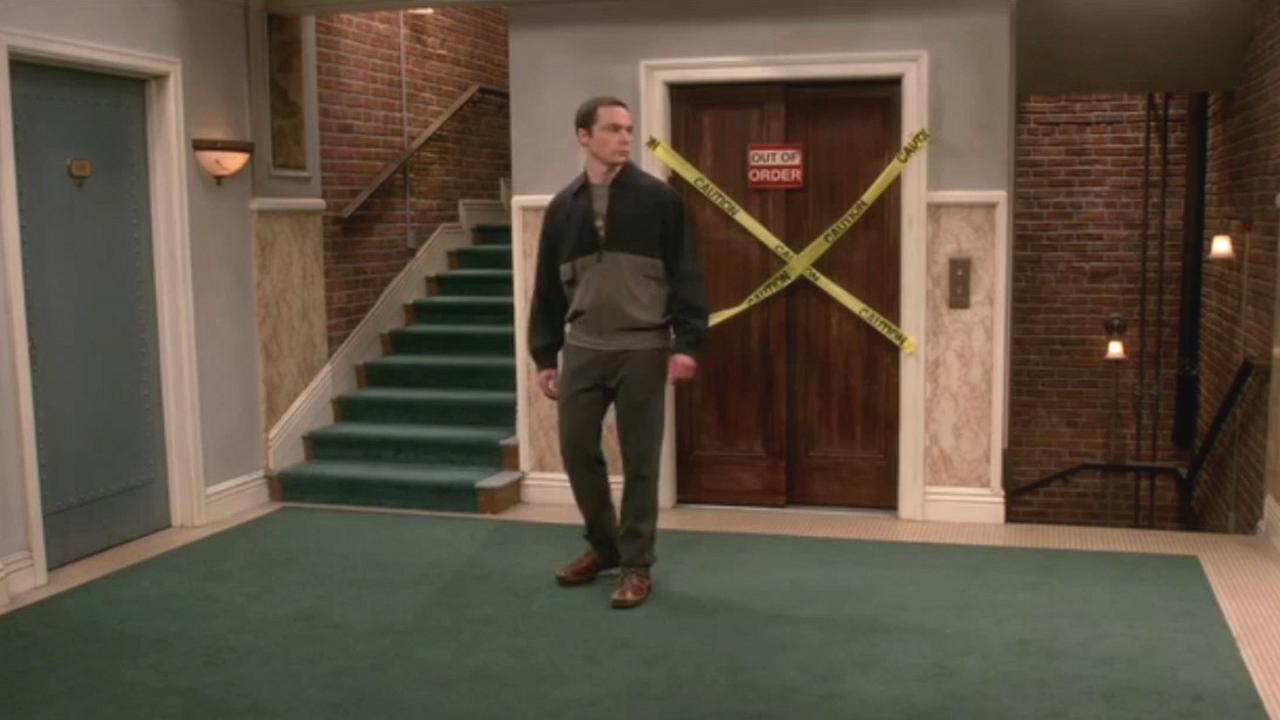 "At the bottom of this staircase, hidden behind the decor, there is nothing, just a wall, where Johnny Galecki, for 12 years…"
It's been 5 years now The Big Bang Theory stopped. And the sitcom has not finished revealing all its secrets. We knew there weren't really any stairs in Leonard and Sheldon's building. That the two geeks and Penny pretended to go up and down to get in or out of their house. But Kunal Nayyar (who played Raj) has just revealed a new filming secret… not very appetizing.
"So, this staircase… how did it work? In fact, we were going down the first steps, then the production people were shouting: 'Wait!' There, technicians changed the decor, transforming the "A1" apartment into "A2" or "A3". They were making little changes to make it look exactly like another floor of the building", says the actor during a morning on English TV, Sunday Brunch.
Why there won't be a Big Bang Theory season 13
Kunal Nayyar continues and confides that the actors had to keep their positions between each floor while the set technicians were busy. "We would then run up those stairs that led nowhere, then we would go back down, as if we were crossing a new floor…"
Except that during the long waiting periods between two levels, Johnny Galecki has taken a bad habit: "At the bottom of this staircase, hidden behind the decor, there is nothing, just a wall, where Johnny Galecki, for 12 years, stuck his chewing gum there… I'm not kidding", balances Kunal Nayyar. "There's a wall of 3,000 dried Johnny Galecki chewing gums there… So if any of you are a fan of Big Bang Theory and Johnny and you want his dried chewing gum, I'm sure there must be some for sale somewhere on the internet…"